SFDC (SalesForceDotCom) is one of the most popular CRM tools, allowing organizations to build, manage, sustain, and strengthen their customer relationships. Ranked as the number 1 CRM platform for the 9th consecutive year, SFDC helps companies adapt business models to address evolving trends and needs.
As per recent estimates, the Salesforce economy will help create $1.6 trillion in revenue by 2026. Indeed, SFDC serves as a valuable asset across the value chain, allowing businesses to become more collaborative and efficient.
But for the platform to work properly and consistently, it needs to be comprehensively tested. Hence, it's important to learn about what SFDC testing encompasses and how you can achieve better testing practices with the right testing tips and tools. 
On that note, here's what the article covers:
What is SFDC testing?
SFDC testing is a critical element of Salesforce development and operation. It allows organizations to apply the latest testing methodologies and tools to verify all the features of the platform work as expected. Whether you want to enable a complex integration, implement the latest update, or just test the platform for its functionality, SFDC testing can help ensure all changes or enhancements work as per original requirements.
The right approach to SFDC testing can help identify potential errors, bottlenecks as well as areas of improvement. Because the platform is so highly customizable, continuous and comprehensive testing help in making sure that enhancements and feature updates don't crash or compromise other elements of the Salesforce environment. In other words, testing maintains the platform's functionality and ensures smooth and efficient deployment, integration, and updating.
Why do organizations need SFDC testing?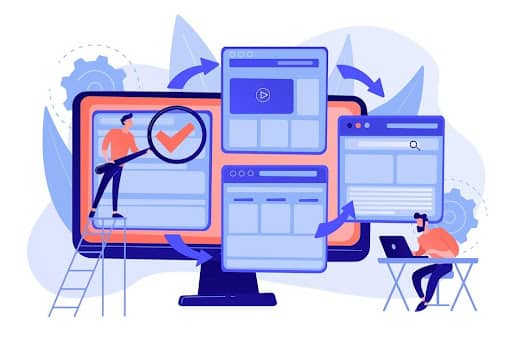 Enterprise solutions like Salesforce software play a huge role in helping organizations understand and manage customer interaction. Because SFDC is highly extensible, configurable, and integrable, the platform helps strengthen customer relationships and drives the business towards higher growth.
Although the platform offers an array of modern capabilities, it must be constantly tested and validated to ensure all functionalities, integrations, and updates are intact. More profoundly, organizations need SFDC testing to:
Verify that the platform's initial build meets current and future requirements.

Identify and rectify issues around functionality, availability, scalability, and security.

Confirm that the underlying code and all associated configurations are functional.

Test if the system is updated enough to support existing business processes.

Check the system behavior, working conditions, and determine issues or bottlenecks.
Best practices to embrace for better SFDC testing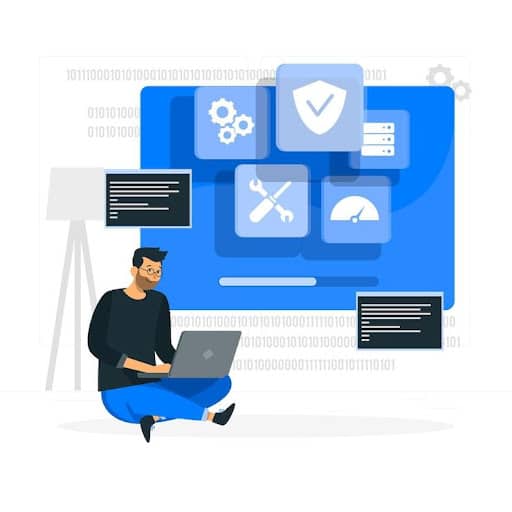 Proper SFDC testing can help bring unknown or ignored issues to the surface, giving organizations the ability to fix and perfect a new update, functionality, or change before deploying it into production. If you want to achieve better testing prowess, here are 6 best practices to keep in mind:
1. Ensure testing at all levels
The first thing to keep in mind is to test at all levels: from unit testing to system testing and UAT. Carrying out different types of testing is important to check for abnormal behavior. As a result, you can overcome anomalies before they impact business performance or customer satisfaction.
2. Get the right testers on board
Subsequently, successful SFDC testing requires you to get the right testers on board who know the nuances in and out. Make sure to rely on testers who have a deep understanding of out-of-the-box and customized features. Also, they must have a thorough knowledge of the different testing tools and environments.
3. Enable continuous test automation
Enabling continuous test automation across the testing lifecycle enables business process-focused automation that is integrated across the tech stack. Such automation can facilitate faster delivery. Moreover, it can also overcome common testing bottlenecks while creating a reliable and continuous process that translates into a more stable user experience.
4. Leverage codeless testing
Seamlessly and consistently testing your SFDC platform requires you to leverage a single platform that caters to all your testing needs. A codeless testing platform can offer powerful capabilities to handle real-world complexities while being highly intuitive and scalable. It can allow you to create automated tests and test across your application portfolio of web, mobile, API, and desktop. As a result, you can meet all your testing goals without writing a single line of code.
5. Ensure quality lifecycle management
For achieving better testing results, you must take a unified approach to SFDC testing: from test design to evaluating test results. Effective change management can pave the way for accelerated quality while ensuring end-to-end business assurance.
6. Opt for real-time release management
Real-time release management can give your testing teams the ability to deliver the latest intended-quality features and updates. A robust release management system in place can help them increase the number of successful releases and improve coordination. Furthermore, it can reduce quality problems – all while delivering software faster and with reduced risk.
ACCELQ automates SFDC testing
As the popularity of the Salesforce platform surges, the expectations businesses (and users and customers) have from the platform have grown manifold. Being a modern, cloud-based CRM platform that takes customer engagement to the next level, it needs to work properly and align with the organization's larger goals.
The right approach to SFDC testing and adoption of best practices can help validate all the configurations and customizations performed in the vanilla platform and verify that all capabilities are in line with existing and evolving business requirements.
As an AI-powered codeless test automation platform, ACCELQ helps testers automate key SFDC testing tasks while allowing them to seamlessly test across web UI, API, mobile, and desktop. Therefore, using ACCELQ, SFDC testers can accelerate test automation objectives, speed up testing, and bring down maintenance and associated costs.
Contact us today and steer your SFDC testing efforts in the right direction!
This Might Also Interests You...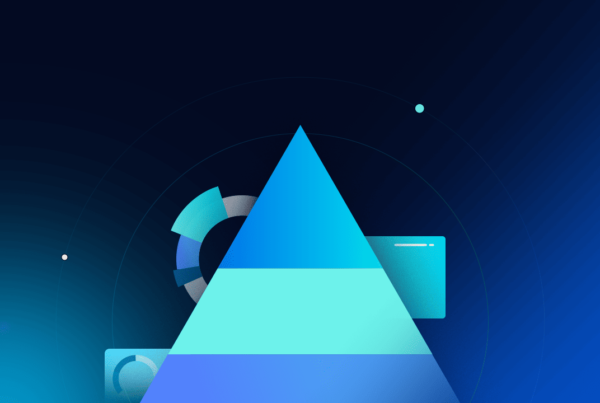 What is Test Automation Pyramid? How To Use It in Agile Software Development?
"Test Pyramid," in general, works to group tests into different categories (levels) based on their granularities (i.e., core functions). These levels define the tests' quantity, quality, complexity, and execution expertise.…