Salesforce no-code
test automation on cloud
ACCELQ is the only Continuous Testing & Automation
platform on Salesforce
What makes us the Leader
in Salesforce Test Automation
Salesforce Release
Alignment
Being an ISV partner, ACCELQ is aligned to Salesforce releases to ensure smooth Salesforce upgrades with robust Automation testing
Codeless Salesforce
automation of UI & API
AI driven no-code test automation on cloud. optimized for Salesforce specific Dynamic technology
ACCELQ holds its position among the top-tier CAT platforms
ACCELQ is a strong enterprise testing choice, especially for Salesforce customers.
ACCELQ's AI-infused vision powered by pseudo natural language understanding is differentiating.
Seamless Support for
Salesforce Technology Stack
72%
Lower effort
onTest Automation

CLASSIC

LIGHTNING

LWC
Sales Cloud
Services Cloud
Financial Services Cloud
Health Cloud
Communities
& More

Join forces to bring ACCELQ nCino live Universe
Ready-to-go Fully Automated tests that is live to align with nCino ongoing release changes
AI-powered Codeless approach to nCino custom Lightning web components
ACCELQ nCino live Universe comprises of all core business processes & objects fully automated
Just like nCino and Salesforce, ACCELQ is on cloud with plug-n-play to test across your nCino environments
Mature your automation testing with in-sprint nCino test automation and align with CI/CD


































It has been amazing to see our transition to true Continuous test automation. ACCELQ has driven this transformation for us by shifting left and enabling in-sprint automation.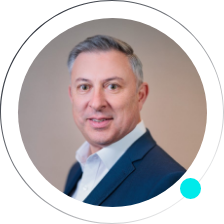 Sean Magennis
President & Chief Operating Officer, YPO
ENTERPRISE PLATFORM
Automation support for diverse technology stack
for end-to-end Salesforce process validations
INTEGRATIONS
Fits Into Your Ecosystem
Seamless integration to present a unified view of your Quality Lifecycle.