One for All - Web, API, Mobile & Manual
Next-gen Agile Quality Management platform to help you achieve Continuous Delivery

Get started with Functional Testing
Write and manage manual test cases for the functionality that may be too fluid for automation. Kick start your agile cycle with a UX focused test designer and execution engine.

Accelerate with Automation
Accelerate your testing cycle by seamlessly automating your functional tests. With AI driven test development and maintenance, everyone in the team can participate in test automation. Programming skill is not a barrier.

Validate your API Layer
With APIs serving as your application architecture backbone, bring Regression level maturity to Microservices testing. And combine API testing with mainstream QA, so you get a wholistic validation across all layers.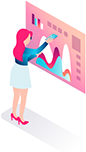 Unified Test Management
Integrated test management that not only brings various types of testing together, but seamlessly integrates with the Jiras' and Jenkins'. Manage your continuous delivery with a consistent approach across all forms of testing.
" Staying ahead of the rapid changes and iterations in a large-scale enterprise platform can be challenging. The accelQ testing platform helps us do this, with an enterprise testing platform that simply works. Through accelQ Universe Test Suites, Reporting, and CI/CD Integration we are able to stay ahead of the rapid changes and ensure we deliver only quality enhancements to our Platform."
VP, TECHNOLOGY, ENTERPRISE IT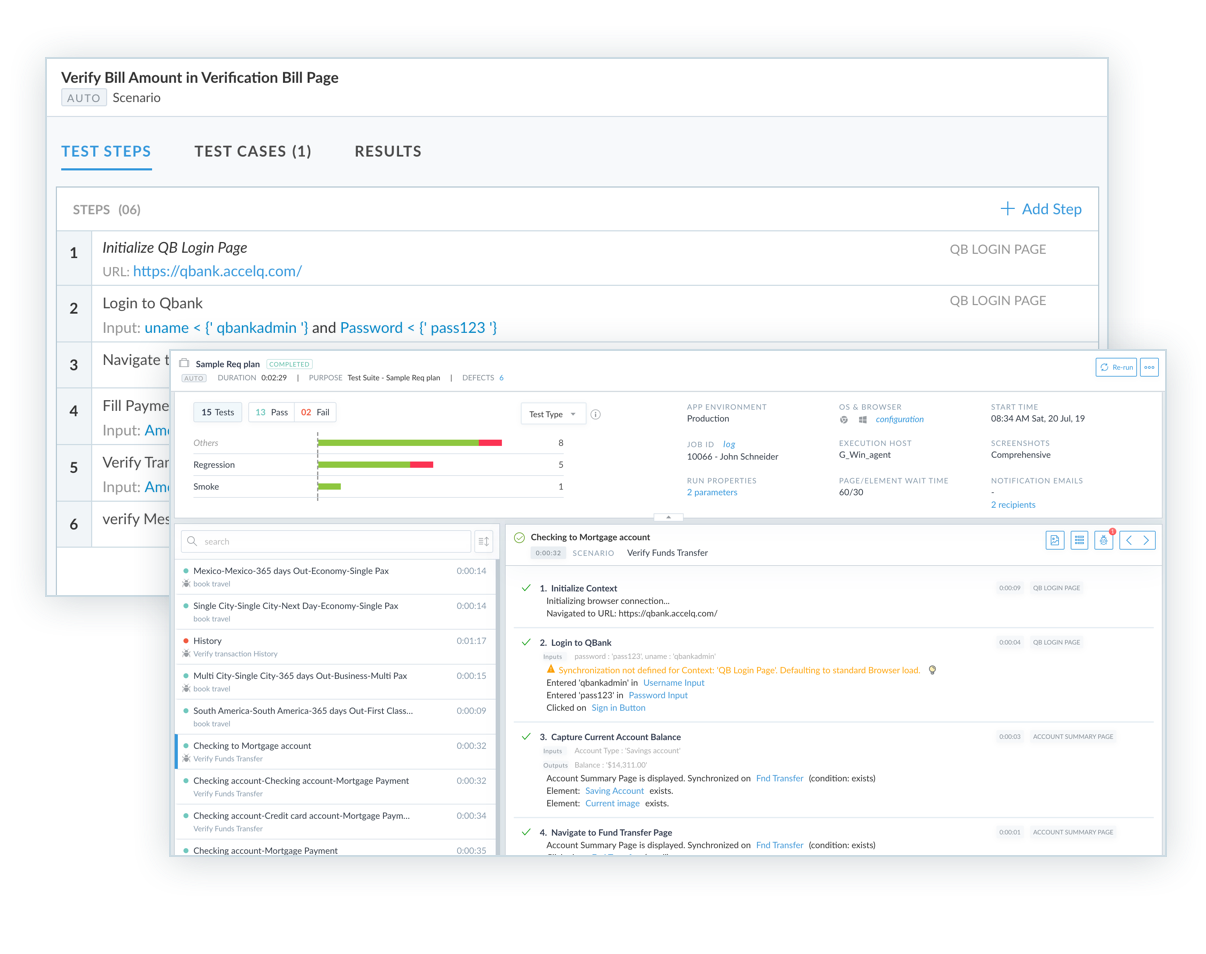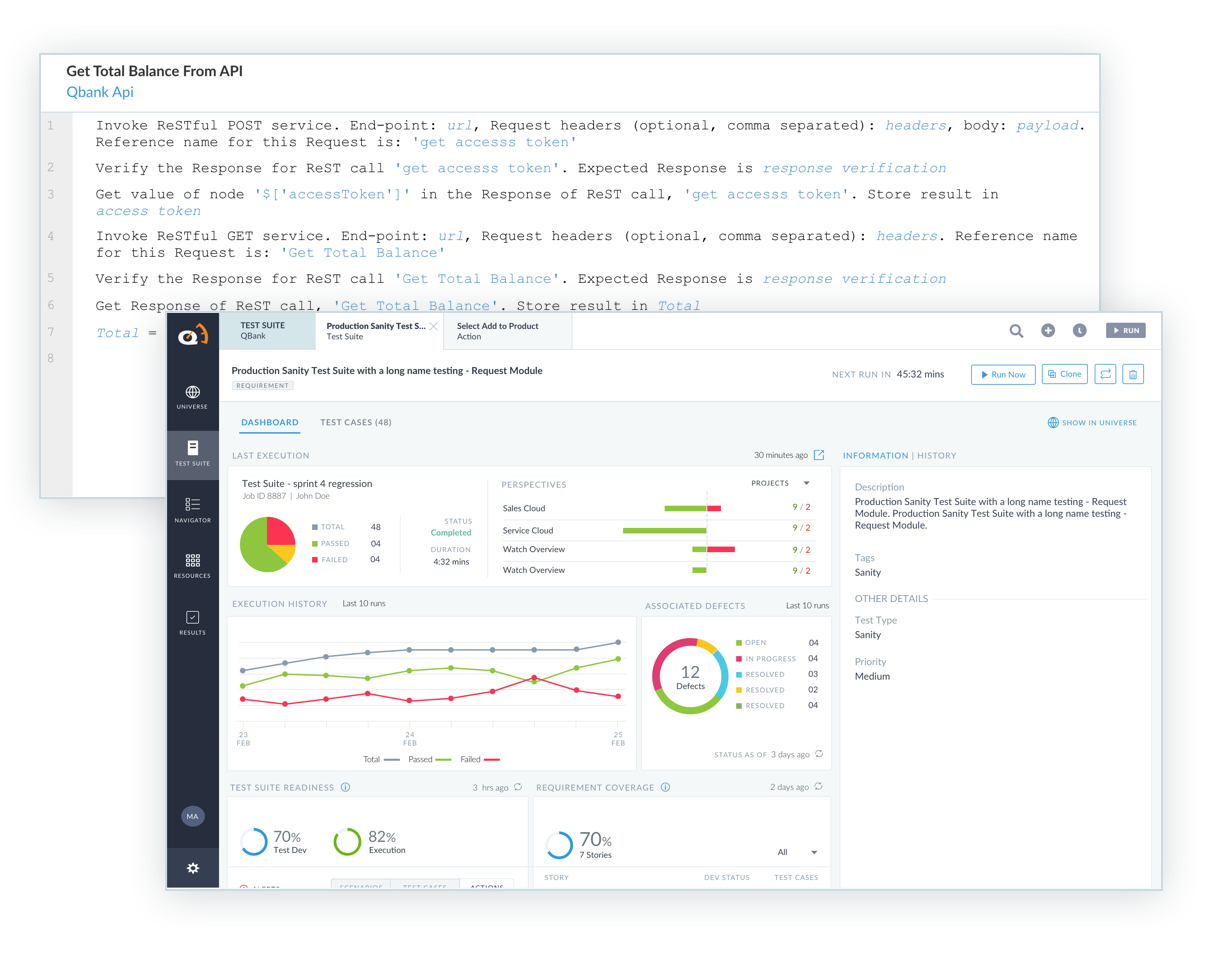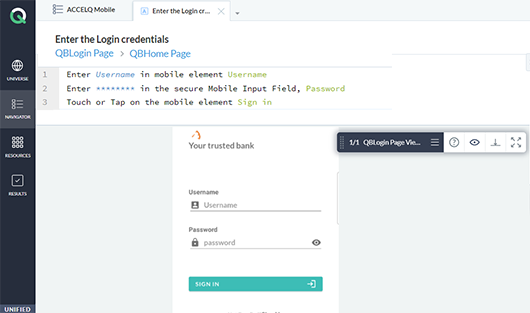 Support for evolving technologies

INTEGRATIONS
Fits Into Your Ecosystem
Seamless integration to present a unified view of your Quality Lifecycle.
READY TO GET STARTED?
Let our team of experts walk you through how ACCELQ can assist you in achieving a true
continous testing automation.