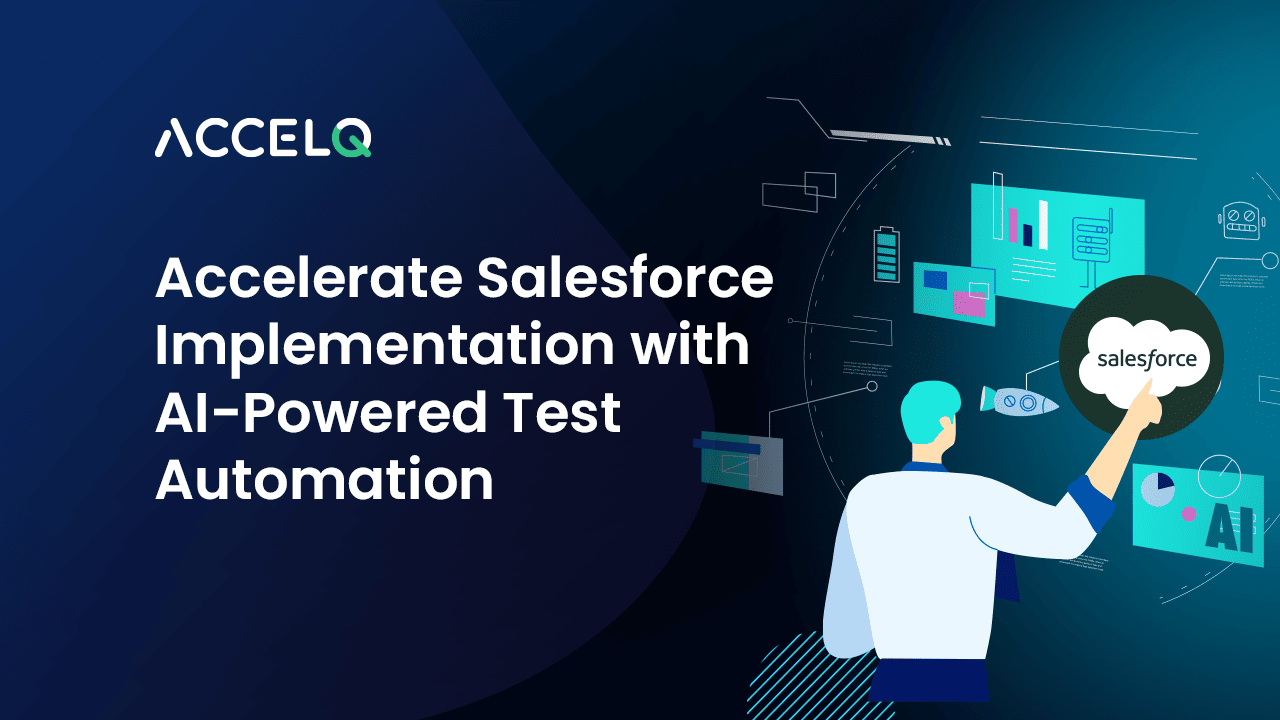 Posted On: 21 December 2021
Of the many enterprise systems available in the market today, Salesforce has been a top contender in every category. Salesforce enables teams to close more deals and grow sales faster by offering an intelligent set of features and capabilities. Given these cutting-edge capabilities, a new study from IDC finds that the Salesforce economy will create 9.3 million jobs and generate $1.6 trillion in business revenues by 2026!
Organizations across sectors are constantly vying for the option of implementing Salesforce to propel their business towards success. But when it comes to accelerating the implementation process, they often hit a roadblock with testing. If you want to accelerate Salesforce implementation, you cannot rely on traditional test automation tools. Instead, you need AI-powered test automation capabilities.
The challenges with traditional test automation tools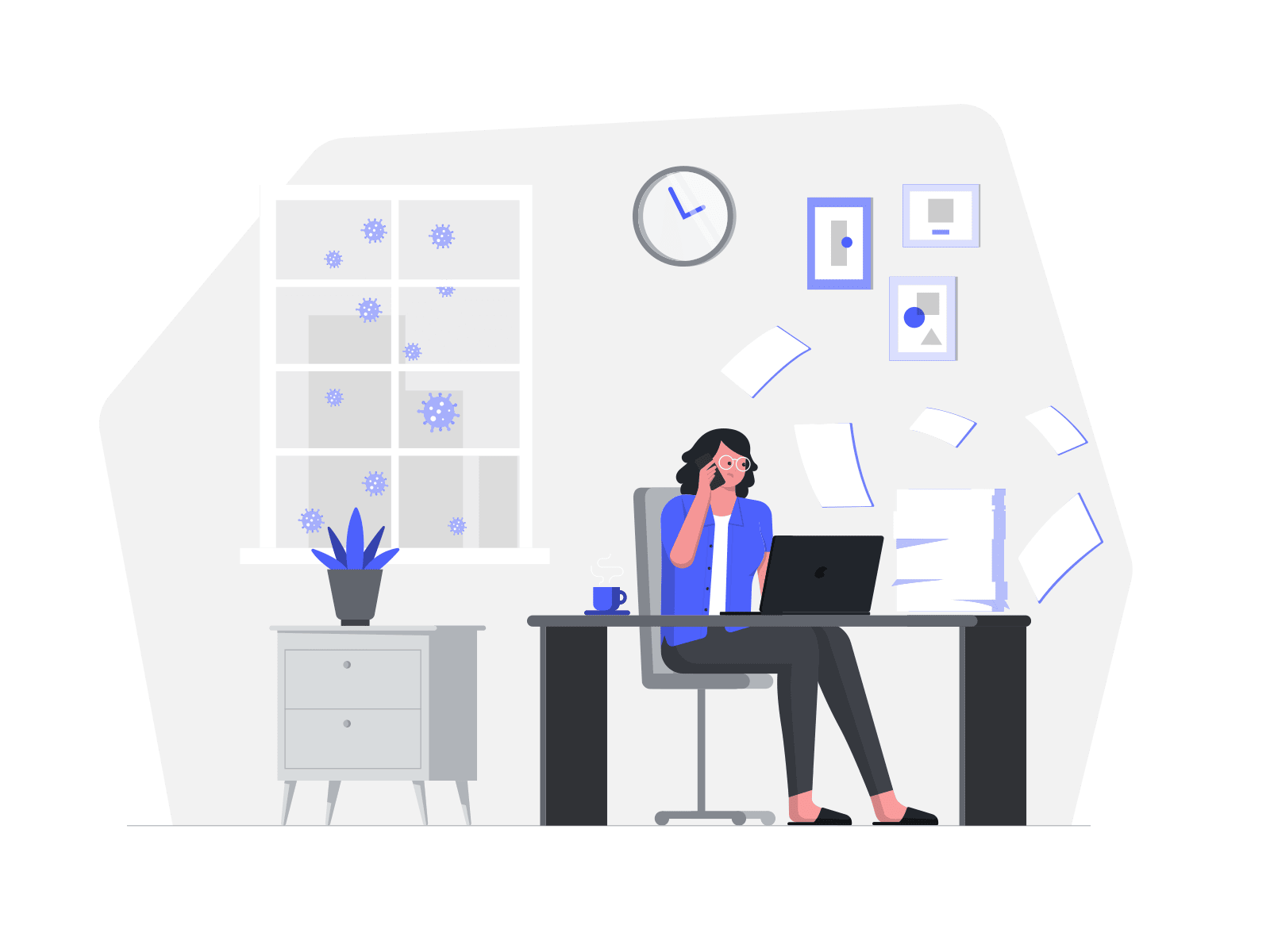 Test automation tools like Selenium, although powerful, do not deliver the right test automation results for Salesforce applications. Despite offering capabilities to automate user interactions, they do not cover all testing requirements. Since applications built on Salesforce are highly complex, testing them using traditional test automation tools can be challenging.
Since Salesforce applications have front-ends built with dynamic frames, traditional test automation tools cannot handle these frames effectively. Even if they can, they take a lot of time and effort to find the right attributes – especially with nested and hidden frames.
Traditional tools are poor at handling dynamic Salesforce elements with no fixed ID, name, class, or CSS attributes. Therefore, it becomes challenging if we hard-code the locator of the element.
Minor UI changes make the tests extremely flaky while delivering synchronization issues with element loading.
Because Salesforce applications tend to have different database-driven tables, with dynamically created rows handled by different tabs, simple actions like ticking a checkbox can be complicated and prone to errors.
Salesforce applications can have complexities like Shadow DOM and pop-up windows, which traditional tools do not support directly.
Challenges across test case maintenance are also many, and most tasks require extensive custom coding – that eventually impacts the quality and timeliness of continuous testing goals.
The benefits of AI-powered test automation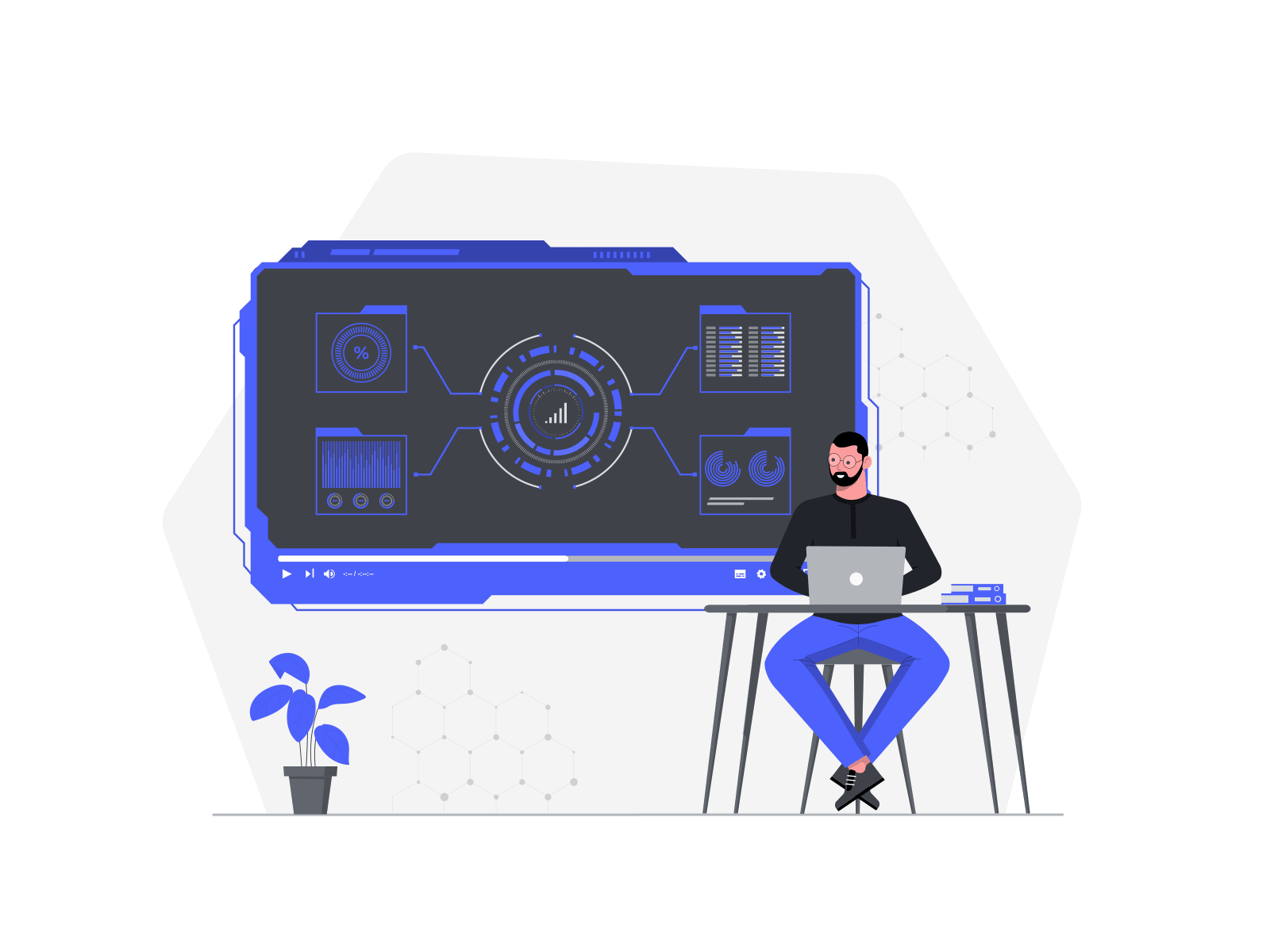 AI-powered test automation tools take a modern approach to manual testing and are built to complement core state-of-the-art automation capabilities. Such a consolidated approach to testing brings significant speed and efficiency to the Salesforce implementation process, setting the stage for continuous testing and robust Agile Quality Management on Salesforce.
Whether you want to improve the Salesforce user experience, upgrade to the latest version, or implement a new module, these tools can
Automate business process validation across the Salesforce implementation.
Easily handle the complexity of lightning controls.
Cut down on manual testing efforts.
Effectively deal with dynamically generated and nested frames.
Ready to Get Started?
Let our team experts walk you through how ACCELQ can assist you in achieving a true continuous testing automation
Benefits of AI-Powered Test Automation in Salesforce Implementation
Let's look at how AI-powered test automation can accelerate your Salesforce implementation:
Seamless lifecycle management:
With next-gen test management capabilities for manual and automated tests, AI-powered test automation tools enable intelligent test planning and change management.
Codeless automation:
AI-powered test automation tools also deliver functional virtualization capabilities, allowing organizations to achieve in-sprint automation optimized for Salesforce-specific technology. Such capabilities enable testing teams to shift the testing process left and automate tests – without writing a single line of code.
Quick turnaround:
Lightning-fast Salesforce applications need lightning-fast testing. AI-powered test automation tools provide the easiest, fastest, and most sustainable way to automate Salesforce testing. Using these tools, one can automate all aspects of the quality lifecycle – from test design all the way to test planning and execution – and efficiently meet the scalability and security needs of your Salesforce applications.
End-to-end validation:
Since AI-powered tools offer seamless integration with UI and functional testing tools in a single unified flow, they allow for end-to-end validation of complex Salesforce applications – across Classic, Lightning, and Lightning web components. Native integration with CI/CD tools like Jira, Jenkins further ensures automation for build verification.
Self-healing:
With AI and ML at the core, modern test automation tools deliver an array of Natural Language, no-code automation capabilities with self-healing features. Since tools learn and adapt with time, they can automatically update and adjust testing. Such capabilities allow teams to run reliable test executions, save time and effort of script maintenance, prevent flaky tests, and minimize test failures.
Detailed test scenarios:
AI-powered test automation tools also drive coverage and traceability for higher quality outcomes. By developing test scenarios with predictive analytics and building a visual blueprint of the Salesforce application, such tools help drive automation across the quality lifecycle with a deep business process focus
Salesforce release alignment:
Test automation tools built especially for Salesforce applications also ensure that the testing efforts align with the latest releases. Regardless of what Salesforce application or version an organization wants to implement, these AI-powered tools can ensure smooth implementation and upgrades in line with that version.
Salesforce applications, although very proficient, are not easy to implement and maintain. For Salesforce users, it's important but hard to stay ahead of the latest updates and releases and make the most of new and improved features. Unfortunately, most organizations looking to achieve these goals or accelerate their Salesforce implementation use traditional testing tools, not realizing that these tools are incapable of matching the complexity of Salesforce technologies.
Embrace an AI-powered test automation tool if you want to keep up with the latest changes, make quality enhancements to your Salesforce deployment, or improve your Salesforce implementation outcomes. Such a tool can help you achieve the maximum impact by delivering Salesforce-level features such as seamless lifecycle management, codeless automation,end-to-end validation, self-healing, detailed test scenarios, and release alignment. In addition, a modern and competent test automation tool can make your test cycles faster while lowering effort on test automation for your Salesforce applications. ACCELQ offers a modern, AI-powered codeless test automation and test management platform that allows organizations to streamline and simplify the test automation process. As a next-gen tool with AI and ML at its core, the tool paves the way for in-sprint, codeless automation, and end-to-end validation – perfect for those looking to make their business DevOps and Agile ready. Learn about ACCELQ's test automation tool here.
Related Posts