Accelerate nCino Releases with Codeless-AI Test Automation
Official nCino and Salesforce ISV partner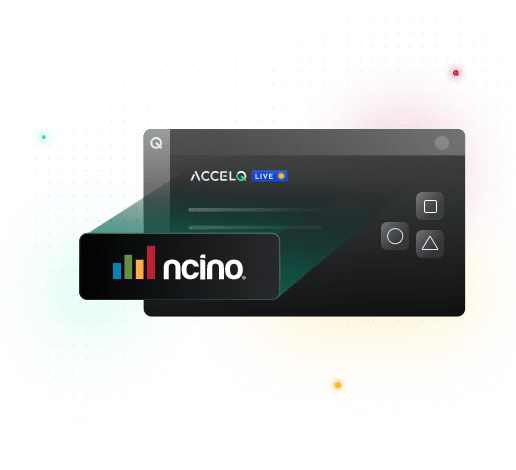 What makes us the Leader in
nCino & Salesforce Test Automation
nCino & Salesforce
Release Alignment
ACCELQ is used by nCino internally and is an exclusive testing partner. nCino and ACCELQ have created pre-built assets that are automatically release-aligned to significantly accelerate releases
Codeless Salesforce
automation of UI & API
AI driven no-code test automation on cloud. optimized for nCino & Salesforce specific Dynamic technology
ACCELQ holds its position among the top-tier CAT platforms
ACCELQ is a strong enterprise testing choice, especially for Salesforce customers.
ACCELQ's AI-infused vision powered by pseudo natural language understanding is differentiating.
Pre-built Automation across the complete nCino platform
Treasury management
& Sales Onboarding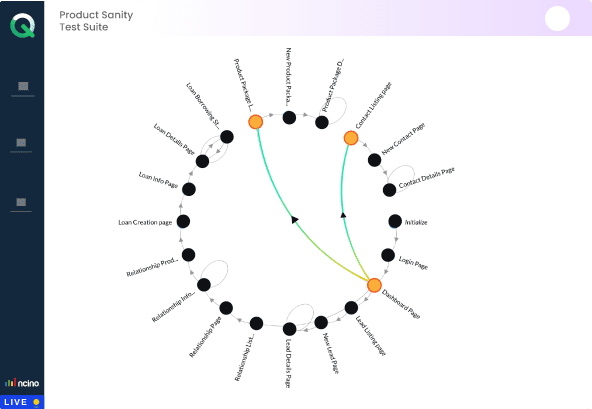 Reliable Automation with
matching Low-Code Power
Just like nCino
Business Process focused automated Scenarios with direct traceability to application use cases
Cloud-native and no-code with the power and flexibility, just like the platform you are testing
Empower your Business Users on comples automation tasks without the need for programming
AI based Codeless Object interaction
& self-healing
Simple no-code handling of nCino objects like embedded iframes, trees etc.
Self-healing object identification provides robust automation
Comprehensive codeless approach to validation logic for nCino objects
ACCELQ object library updates with automated nCino releases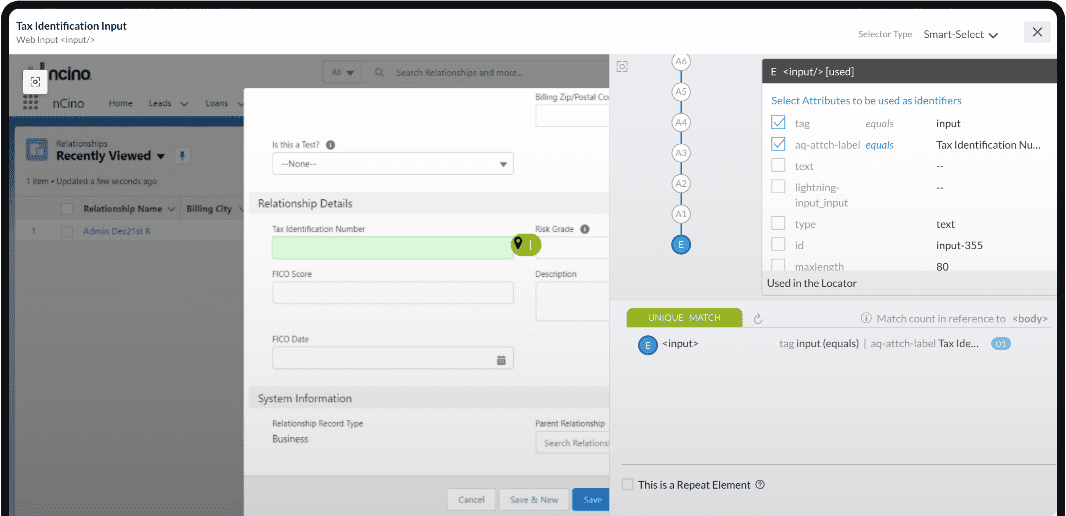 End-to-End Automation across
Enterprise Apps & Technology Stacks
Single unified automated test cutting across multiple ERP/Package-apps
Integrated flow with custom applications, microservices and back-end automation
Omnichannel solution with validation across multiple devices on Web & Mobile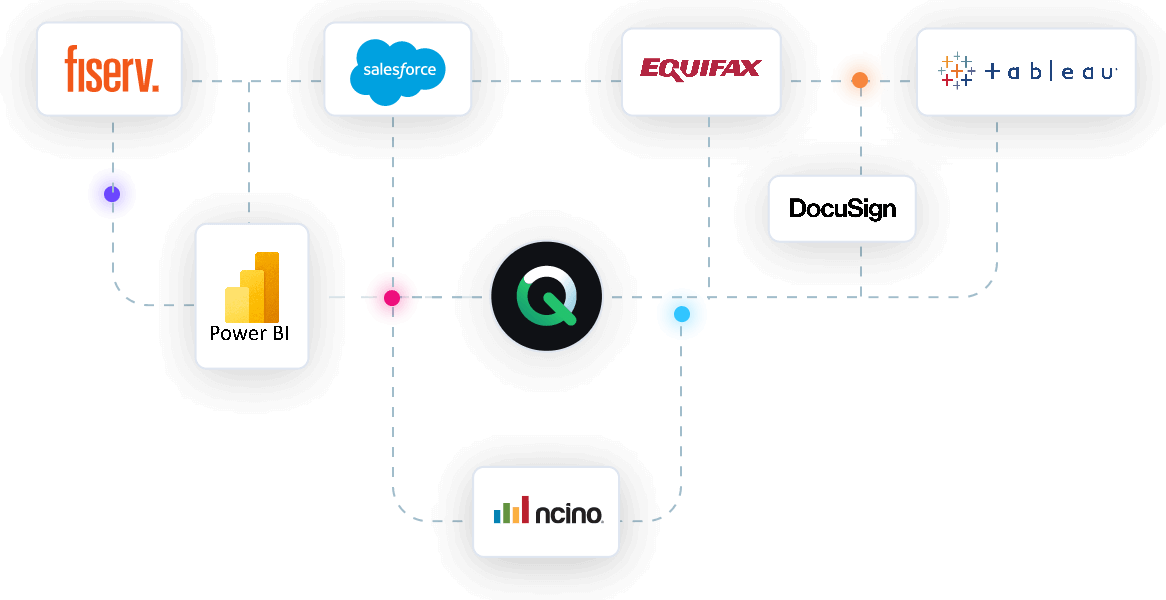 ACCELQ has the depth to handle automation of end-to-end business
process across technology stacks with a comprehensive no-code
approach in its cloud platform.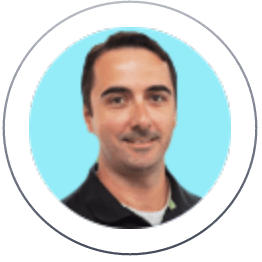 Chris Fernandez
Head of Quality Engineering