nCino no-code test automation &
test management on cloud
Official nCino and Salesforce ISV partner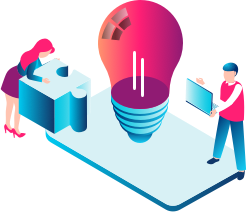 ACCELQ is the only Continuous Testing & Automation platform on Salesforce
What makes us the Leader
in nCino & Salesforce Test Automation

nCino & Salesforce Release
Alignment
With a strategically aligned nCino partnership, ACCELQ brings robust codeless test automation for smooth nCino implementations and ongoing upgrades

Codeless nCino & Salesforce
automation of UI & API
AI driven no-code test automation on cloud. optimized for nCino & Salesforce specific Dynamic technology
ACCELQ is
Leader in
Forrester Wave


ACCELQ makes its way to the top tier
of test automation suites for modern testers.
ACCELQ is a strong choice, especially for
Salesforce customers.
I believe this company is on the leading edge
and can go places.
join forces to bring ACCELQ nCino live Universe
Ready-to-go Fully Automated tests that is live to align with nCino ongoing release changes



































nCino has partnered with ACCELQ to help organizations achieve high Quality at accelerated speed with no-code automation on cloud. ACCELQ's AI-powered platform is deeply aligned with nCino and Salesforce core technology as well Releases.
ACCELQ has the depth to handle automation of end-to-end business process across technology stacks with a comprehensive no-code approach in its cloud platform. We are already seeing good traction with enterprise customers achieving Continuous Test Automation with ACCELQ
Chris Fernandez, Head of Quality Engineering at nCino
Seamless Support for
Salesforce Technology Stack
Lower effort on Test Automation



Sales Cloud
Services Cloud
Financial Services Cloud
Health Cloud
Communities
and more


" It has been amazing to see our transition to true Continuous test automation. ACCELQ has driven this transformation for us by shifting left and enabling in-sprint automation.
ACCELQ fit right into our ecosystem of tools and process to achieve the efficiencies across the lifecycle to align with Continuous delivery. "
Sean Magennis, President & Chief Operating Officer, YPO
ENTERPRISE PLATFORM
Automation support for diverse technology stack
for end-to-end Salesforce process validations
WEB
TECHNOLOGIES
Angular JS, React JS, Material Design etc.
ERP PLATFORMS
Salesforce, Pega, SAP, ServiceNow & Workday
API TESTING
RESTful & SOAP based web services
MAINFRAME AUTOMATION
IBM, Attachmate & Hummingbird emulators
BACKEND & MIDDLEWARE
Message Queues, Database & SSH validation
INTEGRATIONS
Fits Into Your Ecosystem
Seamless integration to present a unified view of your Quality Lifecycle.