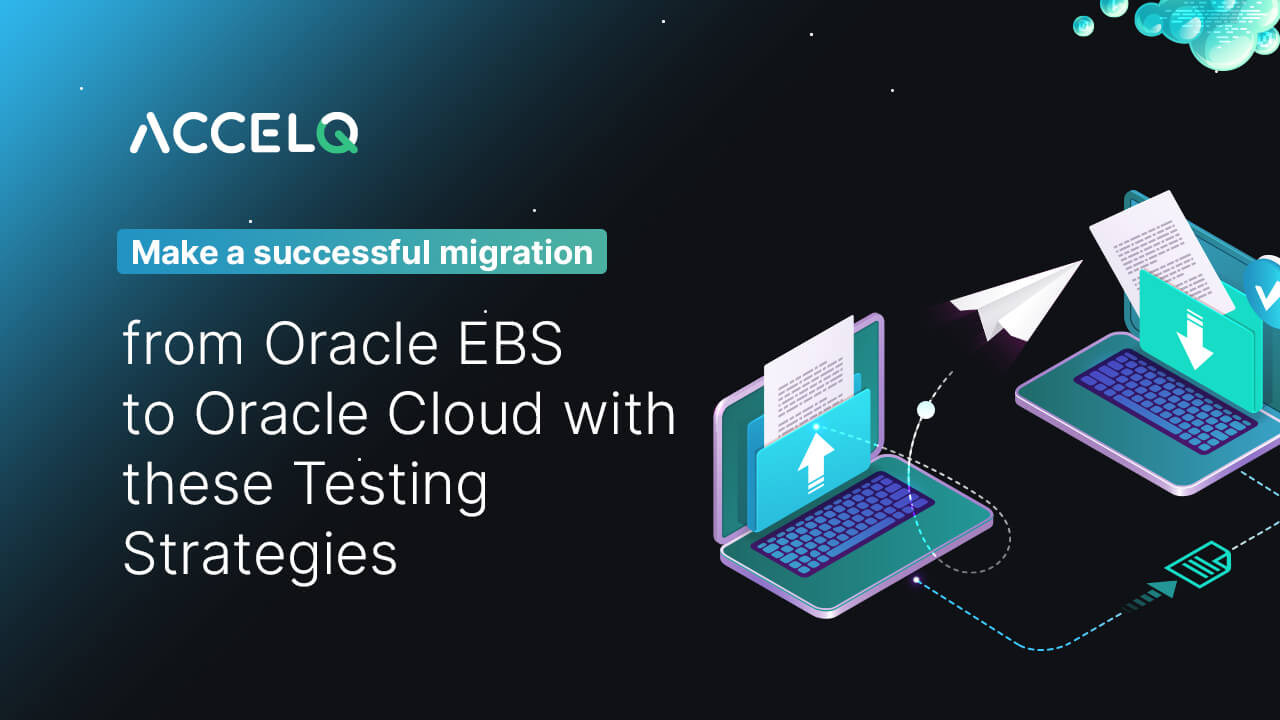 Posted On: 26 January 2023
Increasingly, Oracle customers are migrating from Oracle EBS to the Oracle Cloud. Let's understand why and how.
In this article, we shall cover the following:
Benefits of Migrating from Oracle EBS to Oracle Cloud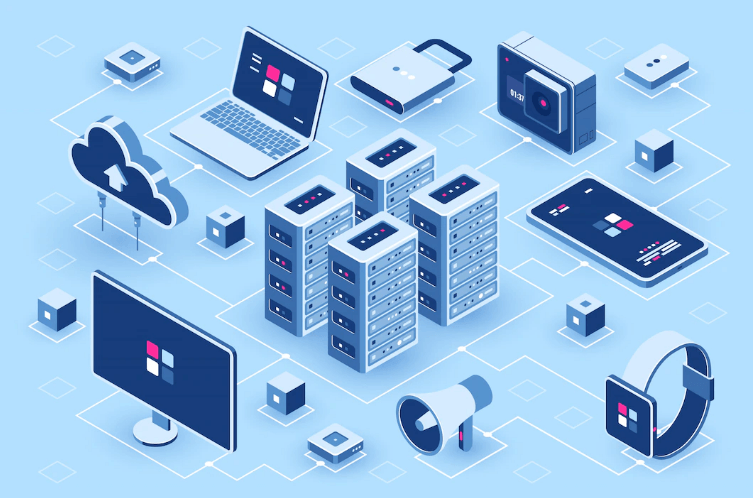 Globally, companies are considering migrating their applications from on-premises to the cloud. The high cost of ownership is a major challenge for companies working with the Oracle E-business suite (or EBS). Moreover, additional benefits of the Oracle Cloud include higher business agility, efficiency, and lower operational costs.
However, most Oracle Cloud migrations have been traditionally problematic due to customization requirements. Additional problems with Oracle migration from EBS include:
Time-consuming and expensive manual migration process
The presence of customized objects that cannot be managed, tracked or updated
Outdated or aging IT infrastructure that adds to the complexities of cloud migration
Low-quality or disconnected enterprise data that is difficult to leverage for business insights
Inadequate reporting and analytics capabilities that often depend on third-party solutions
As companies migrate from Oracle EBS to the Oracle Cloud, continuous testing is necessary at every stage of the migration process. Next, let's discuss the need for Oracle testing during the cloud migration process.
The Need for Oracle Testing
On average, 70% of Oracle customers have coverage of only 30% of their business processes. Process-to-process mapping is a lengthy and time-consuming task due to its high scale. Why is this required? To map business processes to operate on the Oracle Cloud.
Without an automated Oracle Migration testing strategy, organizations can often slow down their migration process, thus exceeding their cloud migration duration, costs, and allocated resources. Moreover, Oracle customers end up testing "too early or often" due to a lack of prioritization.
Therefore, an efficient Oracle testing strategy is necessary to prevent any disaster in the migration process. In essence, continuous testing is the "need of the hour" to ensure that, on completion, all the Oracle apps and infrastructure are operating efficiently on the cloud platform.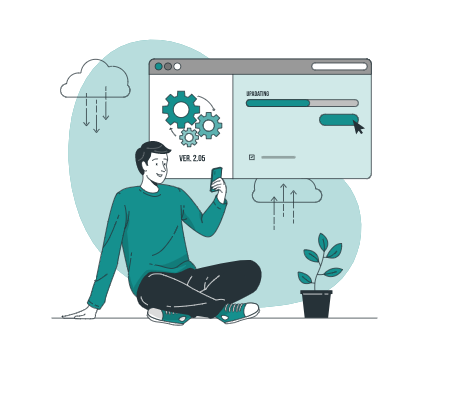 With an efficient test strategy, organizations can embed testing at every stage of the Oracle migration process. This enables them to detect and resolve any issues early in the migration process.
CIDER is among the effective testing strategies adopted by Oracle customers. CIDER is short for Configuration, Integration, Data, Extensions, and Reports. With the CIDER-based strategy, organizations can implement continuous testing to execute a stable migration. However, the challenge with this approach is that any Oracle Cloud migration involves more than one CIDER cycle or process. This approach often leads to integration and security issues along with incompatibility between various systems.
Next, let's look at what ACCELQ recommends as an efficient Oracle testing strategy.
Our Recommended Oracle Testing Strategy
Most QA teams focus on a testing approach that covers the highest risks, which is typically only 40% efficient. 70% of the test cases do not contribute anything to improving risk coverage.
Therefore, ACCELQ recommends shifting the focus from risk coverage to test coverage to improve test efficiency. Using codeless test automation, QA teams can efficiently improve their test coverage through continuous testing at every migration stage. As the migration from the Oracle EBS to Oracle Cloud is a high-scale initiative, companies cannot implement testing in a linear mode.
With Shift Left testing, QA teams can start testing early in the migration process and implement quality verification and validation on time. Continuous testing also enables the continuous delivery of business processes during migration.
Based on their existing setup, organizations can decide the most effective testing approach that can work for them. To that end, here are a few questions they must address to devise the right strategy:
Which test architecture can work with all third-party integrations and tools?
Which interdependent applications are most impacted by cloud migration?
How will legacy systems and applications work?
Next, let's discuss three strategies that should be part of every Oracle testing effort.
Ready to Get Started?
Let our team experts walk you through how ACCELQ can assist you in achieving a true continuous testing automation
3 Essential Oracle Testing Strategies
Organizations need a holistic approach to Oracle testing. This ensures that both functionality and performance of business processes are not impacted during the migration.
Furthermore, an Oracle testing strategy must focus on the following key areas:
1. Hosted (or cloned) environment testing
Includes technical tests for hardware, software, operating systems, and database objects
Addresses any network IP (or MAC) address conflicts
Includes operational readiness tests
2. Network application performance
Includes emulation operations tests for each application cluster
Facilitates recording and testing performance of critical applications
3. Different types of testing
Smoke tests for point-to-point interfaces
Integration testing for all integration points
End-to-end functional testing for both data and applications
Based on these focus areas, Oracle testing comprises three distinct phases:
1. Pre-migration
In the pre-migration testing phase, configuration test suites can test the migrated customizations. This can include both configurable and non-configurable Oracle Cloud components.
2. Migration
In this phase, testing can include configuration testing and data validation testing.
3. Post-migration
In the post-migration phase, Oracle testing can include forms of testing like functional testing, integration testing, user acceptance testing, and security validation.
What form of testing is helpful at what stage of the migration process from Oracle EBS to Oracle Cloud?
Functional testing (or validation) enables organizations to determine the cloud readiness of migrated applications. This is crucial for them to determine if migrated applications perform according to the defined SLAs.
Integration testing is useful in post-cloud migration to ensure that all applications are smoothly integrated with the cloud infrastructure and third-party applications.
Security testing enables enterprises to confirm the security of their enterprise data and network environment post-cloud migration.
Performance testing ensures that customers and end-users receive the same level of performance as before the cloud migration process.
Every Oracle customer needs an efficient Oracle Migration testing strategy to perform migration from Oracle EBS to the Oracle Cloud.
With its codeless test automation platform, ACCELQ has enabled its customers with no-code test automation of the Oracle Cloud. Read our blog for the top 10 reasons to automate the Oracle Cloud.
Looking for a reliable technology partner to help you with the testing for your Oracle Cloud migration? Contact us with your business details.