An Overview of ServiceNow Testing
Posted On: 2 November 2022
In today's digital era, the ServiceNow platform empowers teams with the capabilities they need to unleash the power of IT. By modernizing and automating workflows, bridging rigid enterprise silos, and elevating employee experience, the platform helps improve communication and collaboration across the enterprise.
Furthermore, it enables teams to embed intelligence into every interaction they have with customers, paving the way for reimagined customer experiences.
Enlyft research shows that over 20,000 companies, many U.S.-based in the software sector, trust ServiceNow. With a 7.27% market share, it ranks among the top 4 IT management software brands globally.

In this ServiceNow testing article, we delve into its definition, need, best practices, and how ACCELQ can enable testing your ServiceNow apps.
What is ServiceNow Testing?
ServiceNow is a platform that businesses use to improve digital experiences for employees and customers. It streamlines complex workflows and connects people, functions, and systems across an organization.
Despite its capabilities, testing ServiceNow has become difficult for testing teams, and traditional approaches are too complicated. There is a need to simplify and speed up the testing process and build a capability to validate changes quickly. Let us understand in detail the aspects of ServiceNow Testing.
Why Do You Need ServiceNow Testing?
Adapting to Technological Shifts:
Emergence of new technology trends.
Constant fluctuation in customer needs.
The need for organizations to realign their business strategies.
ServiceNow's Comprehensive Offerings:
ServiceNow provides an exhaustive list of products and capabilities.
It's crucial to ensure the "Now" platform:

Works seamlessly.
Remains defect-free.
Continuously meets the evolving business needs.
Regular ServiceNow Updates:
ServiceNow releases new updates twice annually.
Updates come with bug fixes, functional upgrades, and performance enhancements.
It's essential for businesses to:

Proactively mitigate risks of unsynchronized versions.
Test each new feature for code breaks or backward compatibility issues.
Improving Business Operations:
Enhance overall operational efficiency.
Boost end-user experience to remain competitive
Benefits of ServiceNow Testing
Ensure a defect-free product.
Confirm system functionalities work as intended.
Validate updates and changes before production deployment.
Measure and monitor the user experience on the Now platform.
Assess the collaboration of different platform components.
Ensure user feedback is properly incorporated.
Confirm updates and new features don't disrupt crucial business processes.
Verify support for third-party integrations and plugins.
Speed up testing processes and accelerate ServiceNow deployments.
Ensure development components meet user specifications.
Top 6 Best Practices for Effective ServiceNow Testing
Let's look at some best practices for ServiceNow test management.
Identify the list of functionalities and workflows that are highly critical. Further, automate as many testing processes as possible to carry out ServiceNow test automation.
Instead of investing in resources with advanced-level programming skills to automate complex testing activities, opt for a codeless or low-code ServiceNow test management platform that makes testing not only quick but also comprehensive.
Make use of pre-built and pre-defined modular testing components. They help minimize the complexity of ServiceNow testing and reduce the need for heavy maintenance.
Make sure to document the level, type, and number of tests you want to carry out on the ServiceNow platform. This helps enable easy tracking and limits scope creep.
Communicate testing needs and schedules to all relevant parties and assign roles and tasks to team members, so each one is aware of their responsibilities for testing.
Empower testers with modern tools and capabilities that enable them to test smartly and with confidence.
Download the
100% Free

Guide

Master the essentials of advanced approach
to object recognition.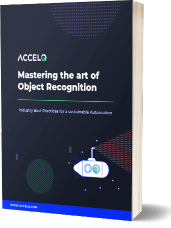 How Does ACCELQ Enable Seamless ServiceNow Testing?
Testing an enterprise platform like ServiceNow requires testers to have extensive knowledge and know-how of the platform. Moreover, it entails having a lot of time at hand to write unique test cases and run test suites.
Since it is practically impossible to test the Now platform manually, organizations need a reliable and sturdy testing platform to help overcome day-to-day testing challenges.
ACCELQ helps automate ServiceNow testing, reducing test complexity. Using no-code apps that leverage your most-loved cloud-native platforms, ACCELQ helps take the burden off development teams and make the most of codeless technology to ensure that patches don't break testing.
To that end, using ACCELQ, you can:
Get access to pre-built codeless automation test suites that are explicitly modeled for unique business processes.
Leverage test assets that are designed to work in multi-cloud environments, making it easier to execute efficient ServiceNow tests.
Easily build your no-code test cases and modify them as needed to fit the test requirement at hand.
Make the most of powerful and comprehensive AI-enabled testing capabilities and perform testing intelligently.
Simplify testing requirements and ensure the Now platform offers next-level user experiences 24×7.
Take a unified approach to test design through robust change management across the quality lifecycle.
Enable business process-focused automation across the tech stack and ensure end-to-end business assurance.
Use a single platform to connect to all your testing needs across channels and devices.
The Rise of No-Code & Low Code Platforms
No-code and low-code development and testing platforms have grown significantly over the last couple of years. In fact, they're expected to reach global market revenue of $65 billion by 2027.
Driven largely by the ability to let anyone, regardless of technical expertise, enable effective development and testing, these platforms help bridge the skills gap. They also help accelerate testing velocity, allowing teams to curate robust test cases and assure code quality as it goes live.
As ServiceNow adoption surges worldwide, carrying out effective and continuous ServiceNow testing is crucial to ensure the platform functions as needed. It delivers a user experience that is consistent and seamless.
Learn how ACCELQ can allow you to pave the way for efficient ServiceNow test management.
Technical Consultant
Yuvarani Elankumaran is a highly skilled technical consultant at ACCELQ. With over a decade of experience in the field of Test Automation, Yuvarani is a seasoned professional who is well-versed in a variety of programming languages and automation frameworks.
Discover More