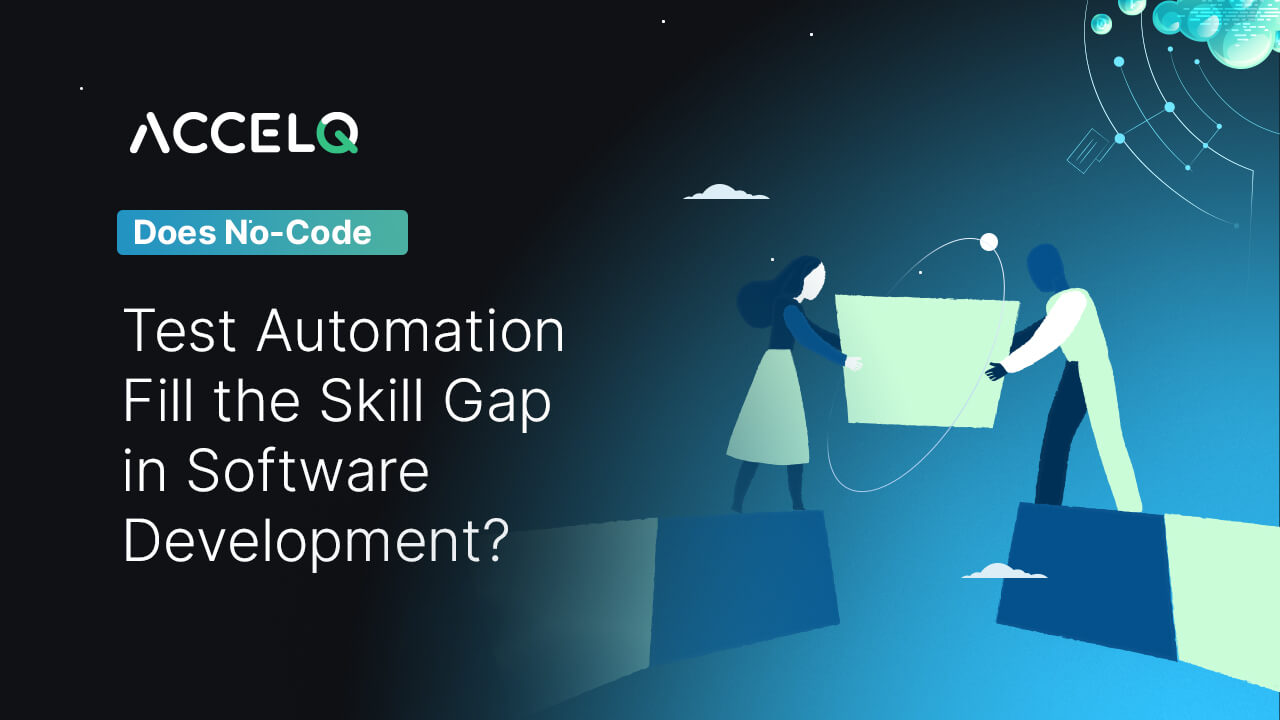 Posted On: 6 January 2023
Providing high-quality, cutting-edge digital services to customers demands the use of test automation. But automation testing skills aren't easy to find, which is why there is a lot of buzz around no-code test automation.
The Importance of Test Automation Skills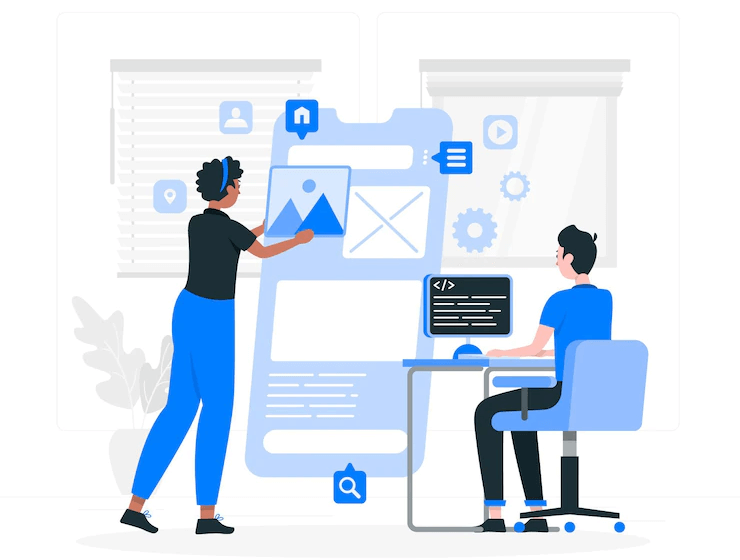 In today's highly competitive era, software development organizations have to constantly bring out new products and services – or risk losing out to the competition. Despite all the challenges the pandemic introduced, it also accelerated the pace of digital transformation. But as the use of digital platforms grew rapidly, software development teams were burdened with uncovering new ways to spin up, test, and scale new apps and services.
But introducing new-age, innovative products is no cakewalk. To keep up with the pace of new trends and digital change, there is a widespread demand for test automation skills. Skills that pave the way for agile software development and allow teams to bring products to the market quickly and expand the customer base – while saving both time and effort.
Test automation skills not only help in testing the application better; they also help in
Delivering quality at speed and keeping pace with new and evolving customer needs
Accelerating the rapid adoption of agile methodology across the software development lifecycle
Launching new features and changes by speeding up the testing process and making deliveries within the stipulated timelines
Automating repetitive tasks and promoting reusability for quicker development and deployment
Increasing the depth and scope of tests, thus improving software quality and also test coverage of the application modules

The Growing Skill Gap Challenge in Software Development
There is no doubt about the value test automation skills can add to the quality and timeliness of software products. But with every passing year, industry leaders are getting more and more concerned about a workforce that is ill-equipped and unprepared for the wave of advanced automation and digital workflows. Despite the pace of digital transformation,, big and small companies are struggling to find the right people to bring their software development and testing dreams to life.
A Google search on the roles and responsibilities of testers will reveal the many programming, analytical, communication, and automation skills they need to possess to efficiently and accurately conduct testing. For testers who possess most of these skills, the journey is rather smooth, and the demand is rather high. But what happens to those who just have basic coding skills? They are held back from contributing to their area of expertise. Moreover, they must constantly undergo different types of training and upskilling to acquire new skills. They must learn how to use test automation frameworks or master the art of Agile testing.
The cost, time, and effort spent in finding the right people (and then training them) are extremely high. This causes further widening of the skills gaps and causes delivery deadlines to be missed. Regardless of the skills they lack, for the business, it translates into an inability to deliver quality products at speed.
Skilled People - The Missing Link
Picture this: widespread investments in automation testing are being made with the expectation that it will deliver value, competitiveness, and return on investment. But for all the time, effort, and money dedicated to implementing the latest in automation and digital technology, a key ingredient is missing from the mix: skilled people. And there are many reasons for this:
With every organization now under pressure to bring out innovative products, there is a sheer dearth of competent developers and testers.
Since modern products need modern capabilities, there is only a small minority of teams who have the skill and proficiency to build cutting-edge features.
Technology is moving at a much faster pace than it is humanly possible to train or upskill the workforce.
How No-Code Test Automation Bridges Automation Testing Skills
Without a solution to this widening skills gap, teams are bound to experience significant delays and bottlenecks. This restricts them from delivering quality products at speed and keeping up with new customer expectations. The long-term consequences include loss of productivity, slower time to market, increased risk, and amplified costs. But it doesn't have to be that way!
With continued constraints on budget spending and the growing pressure for faster deliveries, teams need to rethink their strategies, processes, and methodologies to maintain their competitive edge. No-code test automation is key in bridging the automation testing skills gap and creating rapid value. It:
Automates the testing process, thus eliminating the problem of teams having to understand someone else's code
Allows testers with little or no coding experience to contribute to the QA practice and ensure high quality
Overcomes the challenges business managers face in finding people with the right skills and seamlessly scaling their practices
Reduces maintenance workload, especially as the scope of automation testing increases. This allows teams to not spend all their time maintaining code but finding new opportunities.
Enables seamless scalability
Enabling No-Code Test Automation With ACCELQ
The main barrier to increasing testing productivity, mitigating risk, and reducing costs is finding the right people to handle test automation. As software products get increasingly complex, testing requirements are simultaneously growing in complexity. Since most conventional test automation frameworks dictate coding as a necessary part of the equation, a growing skills gap is impossible to fill.
Since testers are experts in the business processes and technologies under test and not necessarily in programming, the only solution to this problem is no-code test automation. At ACCELQ, we offer a smart way of enabling seamless no-code test automation. Our codeless, AI-enabled, and cloud-based automation platform allows for seamless, multi-channel automation – regardless of the technology, device, or testing requirement.
This unified platform helps automate testing activities across your tech stack, including web, mobile, desktop, and API. To that end, it offers a revolutionary approach to business assurance. It is powerful, intuitive, and scalable enough to handle real-world complexities and demands no test automation skills. This allows teams to drive exceptional testing results with no programming expertise. Taking a unified approach to test management, ACCELQ can help in 3x faster automation, 70% lower maintenance, and 50% cost reduction.
Contact us todaya to see how ACCELQ can help meet all your testing needs and fill the automation testing skills gap in software development.