Top Codeless Test Automation Tools 2023

Posted On: 15 September 2022
The emergence of Agile practices and the DevOps framework has transformed the software testing process in product development companies. It has come a long way from manual testing to test automation to codeless test automation.
Also referred to as no-code, codeless test automation tools create automated software tests and make them accessible to all product stakeholders. In essence, they can perform automated testing without any test script.
Application development companies opt for codeless test automation tools to maintain pace with new product releases in their CI/CD pipeline. As a result, they're able to minimize the costs and time taken for repetitive testing without writing any code.
Amid the ever-growing popularity of codeless test automation, there are over a dozen automated testing tools to choose from in the market today. However, not all qualify as "true" codeless test automation tools. To that end, here are some of the features to look for in a codeless test automation tool:
Can it execute time-consuming and expensive tests without the need for a particular programming language?
Does it enable application testing across multiple devices and operating systems?
Does it provide an easy and user-friendly interface such as that of an "Action Logic Editor?"
Does it include "In-Sprint and Self-healing" capabilities?
Does it facilitate integration with AI and machine learning technologies?
Does it provide unified automation across multiple platforms including Web & Mobile applications, APIs, Desktop applications, and Mainframes?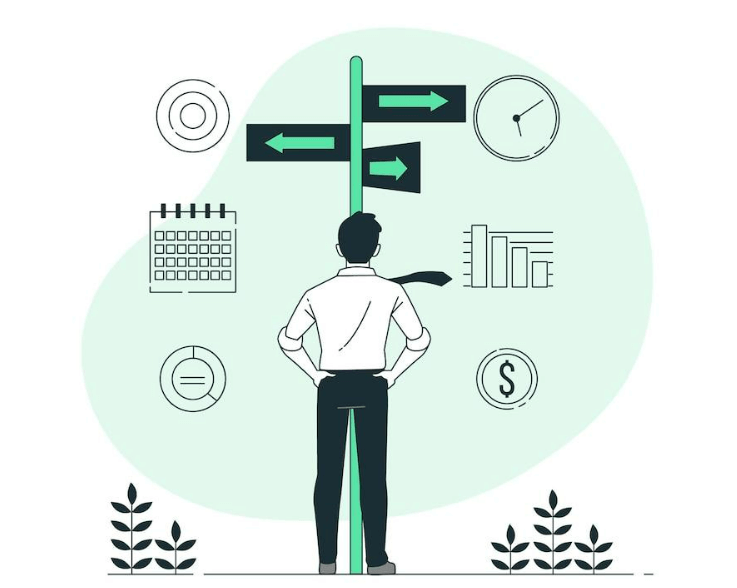 Here is a look at the top five codeless test automation tools for testing to choose from:
Powered by AI, ACCELQ is a codeless test automation tool that can automate testing for various web and desktop applications, mainframes, and mobile apps. This tool integrates with DevOps and QA systems, providing a unified view of the complete software lifecycle.
Furthermore, ACCELQ is an easy and user-friendly tool with a host of features, including extendible alignment, natural language programming, and intelligent element explorer.
Forrester recognized ACCELQ as the leader in "continuous functional test automation" suites in 2020.
Here are some of the core features of the tool:
AI-powered No-code Test automation on the cloud
Fastest Test automation development with lowest maintenance
Improved visual testing designs for an application blueprint
Embedded frameworks for faster application development at lower maintenance costs
Supports both Path and Predictive analysis for designing test scenarios
Easy-to-use API integration with smoother workflow
In-sprint test automation with continuous integration (CI)
Secure and scalable tool for enterprise-level use
Ready to start your codeless
test automation journey?
Contact Sales and discover how quickly you can get started.
Katalon Studio is among the leading codeless test automation tools. It offers a range of testing capabilities across APIs, web applications, and desktop applications.
Katalon Studio is easy to use for both new and experienced software testers. It's built with a user-friendly interface with functionalities like record & play and a drag-and-drop editor. Moreover, software testers can import external libraries into this tool and perform the test execution (without designing the framework from scratch).
Here are some of the core features of the Katalon test automation tool:
Built-in project templates, test case libraries, and object repositories
Better collaboration for agile teams with integrations with Slack, GitHub, and more
Allows technical users to create advanced automation scripts using Selenium or JavaScript
Support for native plugins for continuous integration
Comprehensive reporting features
Designed for CI/CD pipelines, Mabl is an intelligent and codeless test automation tool that can automate the complete SDLC. This tool provides extensive test coverage with automation tools like Selenium IDE and Selenium Web driver.
With Mabl, software testers can perform non-SDETS testing across the most popular browsers. This is useful for removing the limitations of visual designing and user experience testing.
Furthermore, with its cloud-hosted infrastructure, Mabl reduces the physical effort required to maintain test cases for automation testing.
Here are some of the core features of the Mabl automation tool:
Advanced user interface and design
Exporting actionable insights through BigQuery, JIRA, and email tools
Effective bug management using integrated tools like Jenkins, Slack, and Bamboo
Faster configuration of a functional testing environment for mobile apps
Formerly known as TestCraft, Perfecto is another codeless testing platform that works for both web and mobile applications. This cloud-based testing solution supports multiple user devices, browsers, and operating systems.
The tool leverages AI capabilities to optimize the CI/CD pipeline. Among its prominent features, self-healing runs automated test scripts without any disruptions.
Perfecto's cloud capabilities allow software testers to collaborate from different locations. Besides, the tool has advanced reporting functionalities to capture bugs and analyze fixes early in the application development phase.
Here are some of the core features of the Perfecto test automation tool:
Enables continuous testing using SDLC automation.
Enterprise-level security and scalability
AI-based maintenance capabilities
AI and machine learning to generate Selenium test scripts automatically
Tosca is a model-based test automation tool with productivity features like UI and API scanning.
Designed for continuous testing, Tosca supports over 160 technologies along with 90% test automation. Moreover, this tool provides multiple functionalities like automated units, test management, and code integration to complete the testing quickly. In addition, with features like UI and API scanning, application users can build a repository of reusable assets with automatic version control.
Here are some of the core features of the Tosca automation tool:
Integration with test management, GUI, CLI, and API
Model-based approach suitable for business users
Simplified UI for writing automation test cases without any programming skills
Reusability feature for testing the core components
Why ACCELQ Is the Most Reliable Codeless Automation Tool
To sum up, among all the codeless automation testing tools, ACCELQ serves as the best tool for achieving comprehensive test automation in any development environment. The following are the reasons why ACCELQ is better than other test automation tools:
Comprehensive enterprise-level test automation platform on the cloud, which is not IDE-based
Provides referential integrity across test assets
Enables embedded asset collaboration and management for Smart Test Plans & Governance
Powerful and intelligent elements capture technology that creates robust automation.
AI-powered Self-healing capabilities
SaaS-based multi-user collaborative platform on the cloud with in-built version control
Seamless integration with CI/CD pipelines in Agile-plus-DevOps environments.
Ability to develop complex test logic without any programming
Design-first approach for developing reusable and modular test assets
Visual intuitive UI with easy element identification
Support for advanced logic building along with real-world interactions
Instant release alignment of Live Codeless Automation assets with ACCELQ Live drives automated business and digital assurance for enterprise, packaged, cloud, and vertical industry apps.
We can help you get started with codeless test automation and contribute significantly to successful application development. Call now for a free product demo!
Director, Product Evangelist at ACCELQ.
Geosley is a Test Automation Evangelist and Community builder at ACCELQ. Being passionate about continuous learning, Geosley helps ACCELQ with innovative solutions to transform test automation to be simpler, more reliable, and sustainable for the real world.