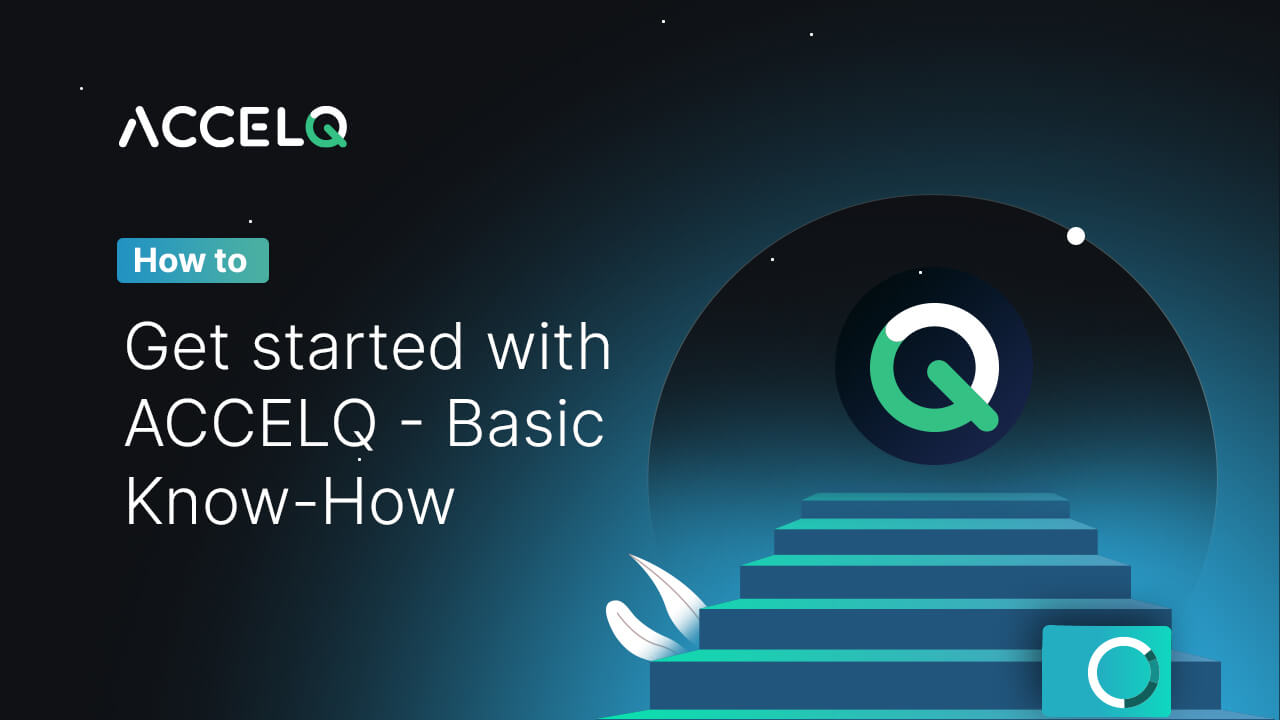 As the need for continuous and comprehensive test automation gets more and more evident, testing organizations across the globe are looking to embrace a unified platform that connects to all their testing needs – across devices and technologies. As a codeless, AI-driven test automation platform, ACCELQ delivers all the capabilities testers need to enable multi-channel automation and ensure end-to-end business assurance.
ACCELQ is an AI-enabled, cloud-based, continuous testing platform that helps testers meet all their functional and API testing needs. Offered both on SaaS and on-premise models, this codeless platform delivers next-gen aligned test management and automation with a range of different capabilities, including:
Automate Web – a comprehensive test automation solution built on a codeless architecture for Web, desktop, and mainframe automation.
Automate API – an automated solution exclusively designed for API testing that allows seamless integration between API and functional testing.
Automate Mobile – an automated solution for mobile application testing that supports end-to-end testing across mobile devices and OS.
ACCELQ Manual – a complete end-to-end manual testing and test management solution built on the principles of a modular approach and enables seamless integration with an ecosystem of tools.
Why Should You Embrace ACCELQ for Test Automation?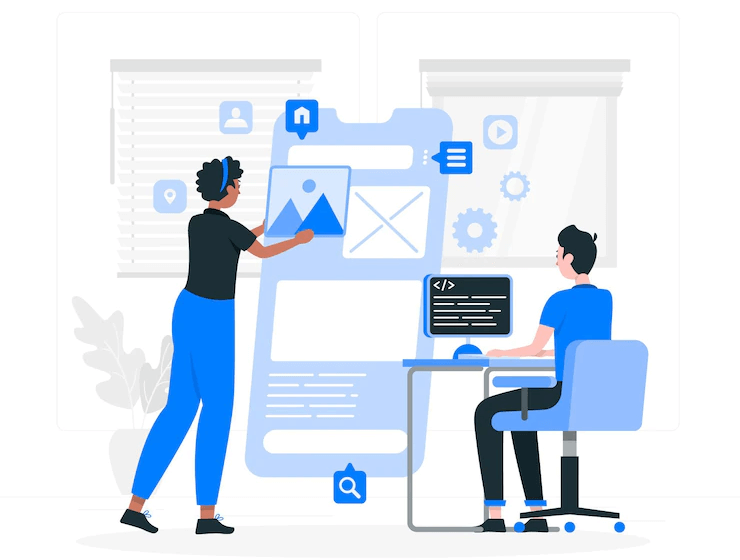 ACCELQ adapts the concept of Lifecycle Automation, where automation is not just looked at as a technical silo but is fully integrated with the test lifecycle. ACCELQ's portable element design allows testers to run the same tests on both iOS and Android. Since all aspects of the test cycle, such as test design, development, execution, and analysis, are automated, the platform allows testers to develop an automated test flow and extend it across all layers of the application stack.
So, what makes ACCELQ so unique? Why should you embrace ACCELQ for test automation?
ACCELQ takes a business process focus that allows testers to make the most of a predictive scenario design that is carefully mapped to business processes.
Being a codeless natural language tool, ACCELQ is non-technical and can be easily adopted by anyone and everyone, as no coding experience or proficiency is needed.
ACCELQ enables comprehensive in-sprint automation across the application stack with the accurate abstraction of layers.
The platform allows for automated change management with self-healing capabilities that pave the way for universe-driven change impact.
Since ACCELQ is CI/CD enabled, grid execution is seamless, and testers can receive continuous support for CI and cloud farm executions.
Ready to Get Started?
Let our team experts walk you through how ACCELQ can assist you in achieving a true continuous testing automation
How Can You Get Started with ACCELQ?
Since ACCELQ is an AI-enabled, codeless test automation platform, the learning curve is extremely short. Here are some tips that can help you get started quickly:
1. Understand the Capabilities ACCELQ Offers Across Different Stages
ACCELQ enables quality lifecycle test management and automation across the testing lifecycle. To start off with it, you need to have a clear understanding of what the platform offers in each stage:
In the test planning stage, ACCLEQ enables quality-driven development and a blueprint with metadata.
In the test design stage, it paves the way for efficient data modeling while also offering predictive scenario design capabilities that are business process-driven.
In the test development stage, the platform enables natural language automation and in-sprint automation along with a UI view analyzer.
In the test execution stage, ACCELQ allows for cloud lab and grid executions along with self-healing capabilities.
2. Recognize the Different Entities or Building Blocks in ACCELQ
ACCELQ creates and manages test assets in a well-structured and modular fashion to create a sustainable test automation suite. Various entities serve as building blocks and provide a level of abstraction necessary to create a maintainable test asset. These include:
Context that refers to the state of the application under test
Action is a meaningful functionality that a tester can perform in the context
Scenario that represents a use case or test script on the application
Test case that comprises data for use for different iterations
Test suite that serves as a collection of scenarios grouped for execution
3. Know the Application Layout
ACCELQ's UI is divided into five major parts:
Side navigation bar that groups the application under test into logical sections
Tabs area that allows testers to view and work on multiple test assets simultaneously and easily navigate between them
Global toolbar area that offers actions that testers might need at any point in time, including Global Search, New Entity creation, Activity Log, and Run button.
Help center that shows testers learning resources, support documents, and knowledge base articles based on the asset they are currently viewing or working on
Project config area and user profile that presents critical project information such as project name, test asset view, current activity, version control, and more, along with the name/ID of the user and the type of license assigned.
4. Make the Most of the Universe
As a visual application model for lifecycle automation, ACCELQ Universe offers a graphical blueprint of the application under test. To that end, you can use the Universe to view a visual map of application assets along with the relations and interactions between them. You can also filter the universe to view a particular subset of the application under test.
5. Build Your First Automation Scenario in ACCELQ
Building an automation scenario in ACCELQ is extremely easy. All you have to do is choose an application on which you want to run test automation, enter your login and password details, create contexts, build actions on the contexts, and set up and execute the scenario.
Mastering the Art of Test Automation with ACCELQ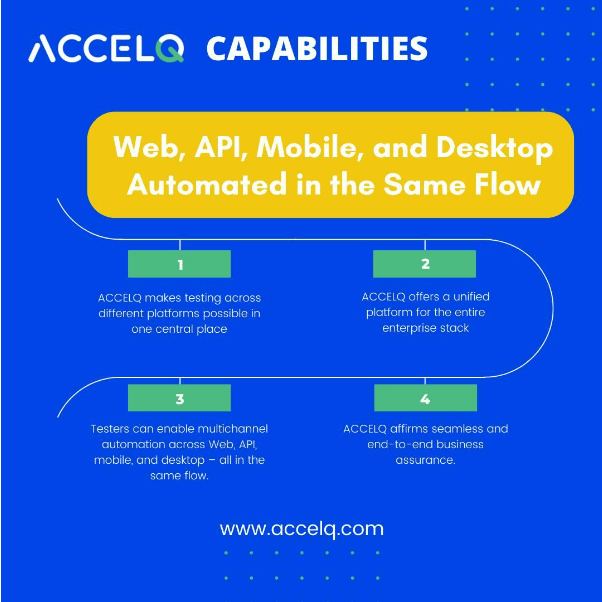 If you want to drive the best results from test automation, using a platform like ACCELQ can help. Follow the aforementioned simple tips to build the right skills for agile testing, make the most of all the capabilities, and master the art of test automation.
Have questions on ACCELQ? Refer to this product guide for more information!