As envisioned by GitHub CEO Chris Wanstrath in 2017, "the future of coding is no coding at all." Over the past few years, no code automation tools have been replacing the "traditional" programming model. Fortune Business Insights estimates that the low-code development market will reach $94.75 billion by 2028.
Cut to 2022, and low-code/ no-code development is gaining a significant foothold in the pursuit of digital transformation across industries. Product companies can now choose from a host of no-code/ low-code tools in the areas of test automation, continuous development, and production monitoring.  
Moreover, companies now have a plethora of test automation tools that they can choose from. But that begs the question – how can they make the right decision? 
In this blog, we will discuss
How to select the right test automation tool?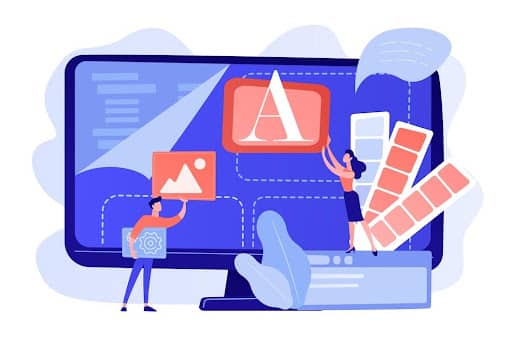 The overall success rate from automation tools remains low and below expectations. When evaluating the right test automation tool, ensure that it can be used for various applications while providing low-maintenance automation.
Here are some pointers to evaluate the right test automation tool with a holistic view:
Firstly, it should provide a complete no-code and low-code development platform and should not be limited to a set of simplified workflows.

Secondly, it needs to enable developers to extend their core capabilities easily. Automation tools (with comprehensive features) are likely to offer a core capability as the critical path requirement.

Thirdly it needs to provide a mature and standard API tool interface that can integrate with other low-code/ no-code development tools.

Furthermore, it should have a streamlined update and upgrade process and should be able to handle change management efficiently. This is important to avoid out-of-control situations when different automation tool vendors follow a disparate release cycle.
In short, ACCELQ offers a holistic approach to no-code and low-code development with its codeless test automation tool. 
So let us discuss why ACCELQ is a reliable automation tool for low-code and no-code development.
Why is ACCELQ the most reliable low-code/ no-code automation tool?
ACCELQ offers a comprehensive codeless test automation tool that can transform the "traditional" code-based environment. So, here is how ACCELQ differentiates from other codeless automation tools available in the market:
1. Develop complex test logic
Other automation tools offer a "black-box" approach to assembling high-level blocks. This approach is not feasible for developing complex automation workflows.
With ACCELQ, software testers can develop complex test logic without programming syntax. They can use straightforward language to design this logic.
2. Adopt a design-first approach
Most codeless automation tools create individual test cases (without proper modularity and reusability). This practice creates unmanageable test cases even for simple test assets.
ACCELQ provides a design-first approach that enforces modularity and reusability when developing test assets. This approach also facilitates easier change management.
3. Enables comprehensive test automation
Other automation tools provide a codeless approach only for developing test logic. On the other hand, with ACCELQ codeless, software testers can apply this approach to every aspect of test automation. This includes:
Visual and intuitive interface for identifying elements

Handling iFrames and other dynamic UI controls

Functional data definition

Automated generation of test cases

Business-focused and logical test plans
4. Resolve real-world complexities
With their oversimplification; other codeless tools do not address real-world testing challenges and complexities. 
To address this gap, ACCELQ codeless is explicitly designed to support advanced logic building and real-world interactions. To that end, the automation tool includes capabilities like dynamic web pages, API validations, and middleware automation.
5. Extendible capabilities
Most codeless automation tools provide external extensions that create a disparate system within the no-code automation tool. 
However, ACCELQ codeless provides natural extensions that are consistent for any annotation-based system. This enables developers to differentiate between its native and extendible capabilities.
About ACCELQ Live
ACCELQ Live is transforming the realm of multi-cloud packaged application automation. It is targeted for low-code/ no-code development.
Here are its 12 high-level differentiators in the following areas of test automation:
| | |
| --- | --- |
| ACCELQ Live – No Code automation tool | Other Test Automation Tools |
| Covers the entire scope of test automation | Adopt a tool-specific approach that is a constraint for end-to-end automation. |
| For multi-cloud automation, ACCELQ Live offers a generic and specific approach to leading enterprise applications, including customized applications. | Are built specifically for selected SaaS platforms. |
| Enables extendibility for new tool capabilities, where implementation partners can participate through continuous innovation. | Offer customized tools and take the lead in innovation. |
| Empowers business users through end-to-end codeless automation of development, designing execution, and analysis steps. | Require deep technical knowledge. |
| Development teams can align the market release of their test assets with platform releases by the vendor. Vendors can provide live updates on new releases. | Need an upgrade to support new releases. |
| Supports modular and reusable test assets. | Provide unsustainable reusability. |
| Provides test assets in place of test cases, which are dependent on existing business rules and processes. | Provide thousands of test cases that require "manual" tweaking to fit into any test environment. |
| Supports automatic change management and reconciliations along with continuous enhancement to its test assets. This facilitates change management without disrupting test execution. | Change management requires a new vendor release. |
| Supports multiple releases from vendors simultaneously. It can also align with different SaaS releases (from different vendors) at the same time. | Cannot maintain the same test assets for multiple SaaS releases. |
| Provides unified support for multiple channels, including desktop, mobile, and API testing. | Largely support only desktop testing. |
| Built on the underlying platform of successful automation products from ACCELQ. | Use their individual platform. |
| Delivers a positive ROI with zero ambiguity. | ROI is subjective and market-driven. |
Summing Up
In summary, ACCELQ provides an efficient and reliable platform for no-code/ low-code application development. With ACCELQ, customers can leverage the simplified and codeless approach to test automation.
Looking for a vendor to help you with test automation? We can help you. Request for a product demo today!
This Might Also Interests You...