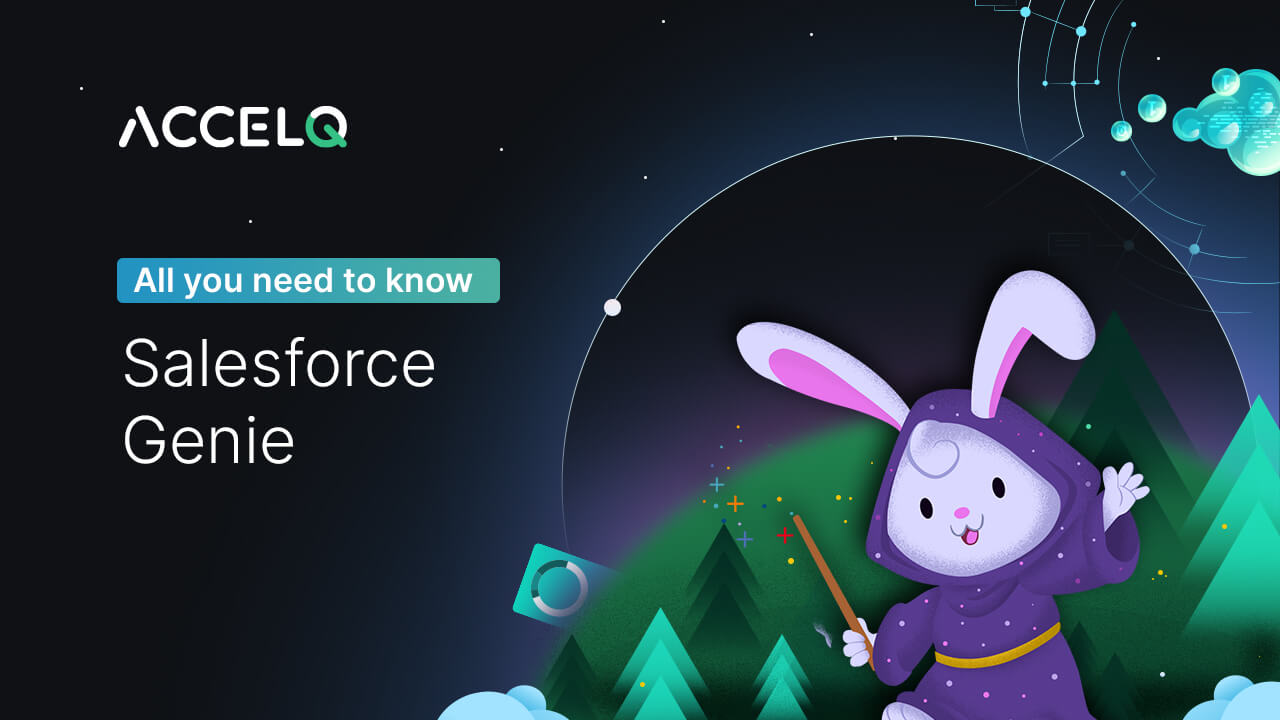 Posted On: 9 December 2022
Through this article, we shall cover the following:
Keep reading to learn how Salesforce Genie can transform your customer experience.
What Is Salesforce Genie?
According to Salesforce, any average business executes around 1,000 applications across all its operations. This means that these applications collect valuable customer data from its operations. According to industry estimates, customer data globally doubles every 12 hours.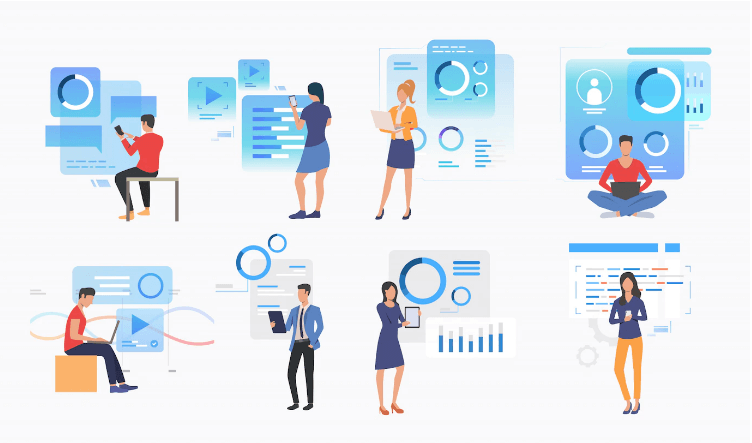 That is a wealth of customer information accessible to every business. However, most of this customer data is "siloed" and not widely accessible across the organization. This leads to poor customer experience.
Salesforce Genie is a real-time platform that harmonizes real-time customer data, thus enabling organizations to meet their customer requirements as and when they change.
Effectively, Salesforce Genie is the first-time real-time CRM tool that delivers customer "magic" by:
Connecting and integrating all customer data originating from any device, application, or real-time stream.
Harmonizing all customer data automatically into a single customer graph.
Empowering the various departments (or functions) with a single and unified customer profile, which can adapt to real-time activity.
Creating customer experiences in a matter of milliseconds.
Ready to Get Started?
Let our team experts walk you through how ACCELQ can assist you in achieving a true continuous testing automation
To that end, let's discuss how the Salesforce Genie platform is built.
How Is Salesforce Genie Built?
As a real-time data platform, Salesforce Genie is similar to a data lake that ingests data from the Salesforce platform. Moreover, it can ingest data from external sources, including data lakes.
How does the Salesforce Genie platform work? Using built-in connectors, it can retrieve data from practically any channel, including mobile apps, web applications, and APIs. It can also ingest historical data from traditional proprietary data lakes.
Here are the four essential building blocks of the Salesforce Genie:
1. Flow
Built on the Salesforce metadata model, Salesforce Genie obtains real-time data inputs, which are fed into the Flow component. Flow eliminates manual updating of Salesforce records. As a result, it saves 100 billion hours of manual work for organizations.
2. Einstein
Einstein is the next component that Salesforce Genie uses to make real-time predictions. Currently, the Salesforce Einstein engine makes around 175 accurate predictions daily.
3. Genie
This is the hyper-scalable data platform that can ingest and store real-time data streams from data lakes and combine them with Salesforce data.
4. Hyperforce
Hyperforce is Salesforce's public cloud infrastructure that ensures data storage, security, and regulatory compliance. It also features built-in data ethics and governance, which can elevate customer trust.
How does Salesforce Genie compare with Salesforce Customer Data Platform (CDP)? Let's discuss that next.
Comparing Salesforce Genie with Salesforce CDP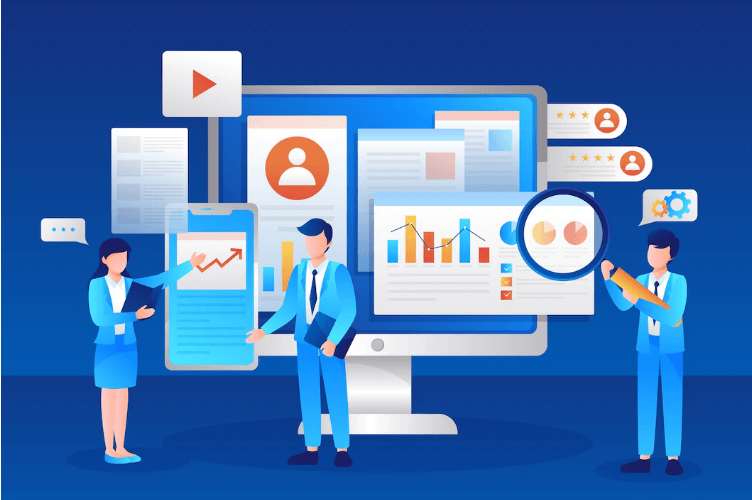 Historically, customer data platforms (or CDPs) integrated siloed data into a single unified view. Salesforce Genie also does this and much more. In essence, it extends CDP functionalities by funneling large data volumes to provide a 360-degree view of the customer data.
Effectively, Salesforce Genie taps into the Salesforce CDP system to find a target customer (or customer group) using advanced technologies like Artificial Intelligence (AI) and Machine learning (ML). Later, it connects the customer data to the Flow automation to initiate the next action.
Salesforce Genie is also faster than Salesforce CDP with its zero "data copy" architecture. This means that Genie can "read" data sources without having to migrate (or duplicate) the data into Salesforce. With this level of "integration," Genie can perform the required action in a matter of milliseconds.
To that end, here are some capabilities where Salesforce Genie scores over Salesforce CDP:
Use of AI technology to update data outputs every millisecond
Automated workflows to instantly respond to any new data
Accurate data analytics
Next, let's discuss some of the features of Salesforce Genie.
Features of Salesforce Genie
Salesforce Genie is part of the Salesforce suite of products (or platform). With its addition, Genie democratizes real-time data access across every cloud platform. Salesforce Genie is also open and extensible, meaning it is easily integrated with other data-related tools like Snowflake, Amazon SageMaker, and Amazon Ads.
Here are some of the best features of the Salesforce Genie platform:
1. Customer Graph
The customer graph is a set of data models that harmonizes and syncs all customer data streams into a unified customer profile. With the customer graph feature, organizations don't have to worry about the origin of the customer data.
2. First-Party Integration with Advertising
Using integrations with online advertising platforms, Salesforce Genie enables improved ad insights and activation. As a result, businesses can deliver personalized and efficient marketing to the customer. Currently, Genie is integrated with Amazon Ads and Meta.
3. Tableau Data Connector
With this connector, organizations integrate real-time data from Genie into the Tableau platform. This is extremely beneficial for companies using both Salesforce and Tableau.
4. Integration with Amazon SageMaker
With this integration, organizations can directly use Salesforce Einstein (with the Genie platform) to design real-time AI models.
Why ACCELQ Is Most Suitable to test Salesforce Genie
Named as the leader in the 2020 Forrester Wave report, ACCELQ is the preferred solution provider among Salesforce customers. Our cloud-powered no-code test automation platform is the only platform for continuous testing and automation for Salesforce.
Additionally, the ACCELQ test automation platform is embedded with UI, Functional, and API testing capabilities, thus making it easier for you to test Salesforce Genie.
Here are some reasons why companies regard us as the leader in Salesforce Test Automation:
Aligned to every Salesforce release
AI-based no-code test automation optimized for Salesforce.
Support for the complete Salesforce technology stack, thus delivering a 3x faster testing cycle and 70% lesser effort on test automation.
Frequently Asked Questions (FAQs)
1. What is Salesforce CDP?
Salesforce CDP is a self-servicing platform that can unify and organize data across the Salesforce platform and external data sources.
2. What is Salesforce Customer 360?
Salesforce Customer 360 is an integrated CRM platform that connects customer data with every business department. This enables all your business functions to obtain a single and unified view of your customers.
3. What is Salesforce Marketing Cloud?
The Salesforce Marketing Cloud is a digital platform that automates marketing across mobile apps, social media platforms, business emails, and websites. It can also seamlessly connect to other Salesforce tools. As a result, it allows for a smooth exchange of CRM-related data.
4. What is Salesforce Einstein?
Salesforce Einstein is the AI-powered tool initially developed for the Salesforce customer success platform. Since 2017, Einstein has been available for all Salesforce cloud solutions and platforms.
Related Posts