Top Test Coverage techniques in Software testing

Posted On: 16 January 2023
According to a CISQ report, poor-quality software costs companies around $2.08 trillion each year in the US. While software tools are a necessity across business enterprises and industry domains, they are also prone to critical bugs and performance issues. Manual testing by humans is no longer sufficient to detect and remove software bugs.
Therefore, product or software development companies must move towards automation testing to improve the overall quality of their software testing. But the overarching question is-how much percentage of the application code must go through testing? Is it necessary to test 100% of our product? Or should businesses prioritize the critical areas most likely to cause the most problems?
This "test coverage" is the metric in software testing that stipulates the amount of testing that any product goes through.
Test coverage is the method used to measure the percentage of test cases covering the entire application code. It can determine the level of code testing to exercise on running the test cases.
For example, consider an application with 5,000 lines of code. If the defined test cases can test 2,500 lines of code, then the test coverage 50%
How is test coverage different from code coverage? Code coverage in unit testing defines as a percentage of code lines tested using at least one test case. In essence, test coverage can measure the efficiency and usability of the entire application.
For instance, even after 100% code coverage, applications can still
4 Test Coverage Techniques
Primarily, there are four techniques used in test coverage, namely:
1. Product Coverage
The Product test coverage technique measures the various parts (or modules) of the tested application. For example, consider a "shopping cart" application that calculates the increments (on adding an item to the cart) and decrements (on removing an item from the cart). With product test coverage, testers can test the increment/decrement functionality, as well as the maximum (or minimum) items that the cart can support.
2. Risk Coverage
This test coverage technique is all about identifying the risk elements (within any application) and completely testing them. An example of a risk element in an eCommerce app is whether shoppers can connect to the third-party payment gateway and complete their payments successfully. Based on the risk assessments, four scenarios are likely to develop, namely:
"Likely scenario with High impact" – requires mandatory testing.
"Unlikely scenario with High impact" – also requires testing.
"Likely scenario with Low impact" – requires testing only if time permits.
"Unlikely scenario with Low impact" – does not require testing.
Work on
BIG

ideas, without big work.

Simplify test automation with our Unified platform for Enterprise stack across Web, Mobile, API, Desktop & Backend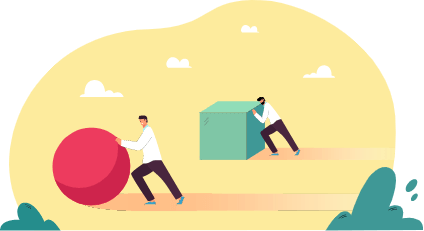 3. Requirements Coverage
The requirements test coverage technique tests if the product or application meets the customer requirements. This technique bases itself on the philosophy that "high-quality products are useless if they don't serve user requirements." In essence, this technique measures if the final product contains all the "promised" functionalities and meets the customer's listed requirements.
4. Compatibility Coverage
Compatibility test coverage ensures that the testing checks the final application across all supported devices and browsers. To that end, this technique aims to reduce the product's compatibility-related problems.
There are multiple subtypes of compatibility coverage, including browser testing, mobile testing, hardware testing, and network testing.
Next, let us discuss some of the benefits of test coverage.
Benefits of Test Coverage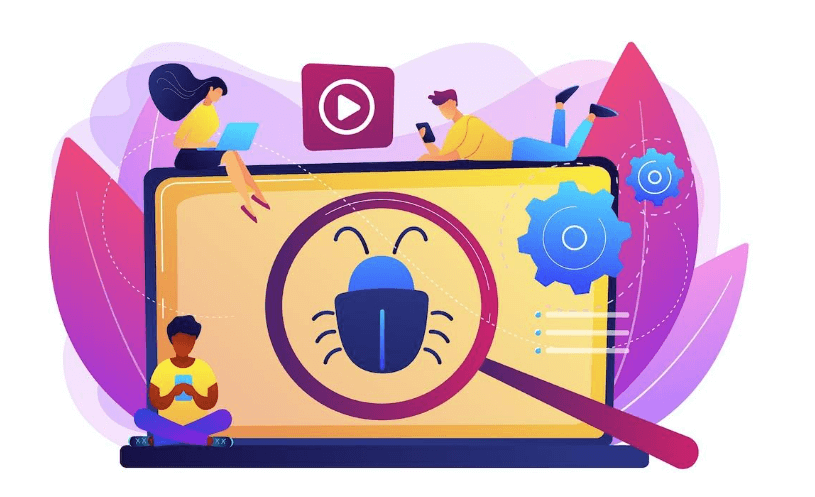 Test coverage provides many benefits to application development companies regardless of the used technique. Here are a few of them:
By detecting bugs in the early phase of development, test coverage can save companies both time and effort.
Test coverage can identify gaps in fulfilling customer requirements, thus encouraging product acceptance and better customer ratings.
Test coverage measures "what needs to be improved" in the application, improving the overall testing strategy.
Efficient test coverage leads to lesser defects during production testing and user acceptance testing, meaning lesser utilization of available resources.
Using tracking and quality measurements, test coverage can increase the ROI of automation testing.
Why Is Test Automation Necessary for Test Coverage?
With automated testing, development teams can improve the quality of test coverage in software testing to cover more product features. Thanks to automated test cases, QA engineers can spend more time creating high-quality test cases. Furthermore, QA teams can use test automation to ensure test coverage across every development phase. This enables early detection and resolution of product issues (before they cascade into critical bugs).
Additionally, test automation provides benefits like:
Improved test coverage, which covers the scope of the automated test cases.
Reusability (or replication) of existing test cases for other use cases.
Real-time feedback and analysis, which provides instant reporting of defects, thus creating a real-time feedback mechanism between developers and testing professionals.
Eliminates human or manual errors, as automated testing can execute precise steps even in complex testing environments.
Among the latest trends in test coverage, AI-aided test automation tools can elevate test coverage to the next level. Using self-improving machine learning, these tools can learn more about the target application and gradually improve their test coverage.
Why ACCELQ Is the Best Platform for Test Coverage
ACCELQ is the best tool to achieve "codeless" test automation and accelerate continuous testing. Our innovative automation testing approach improves testing productivity by 3x and reduces costs by 70%. This leads to an improved ROI at every stage of the development lifecycle.
Moreover, with ACCELQ Connect, testers can retrieve test coverage information from the ACCELQ automation platform into the JIRA environment. For each reported issue in JIRA, you can obtain information about the mapped test scenarios along with their latest status. Here is how to download the JIRA plugin for ACCELQ test coverage.
Our professional team can guide you to achieving test automation in your development environment. Want to know more? Book a personalized product demo.
Director, Product Evangelist at ACCELQ.
Geosley is a Test Automation Evangelist and Community builder at ACCELQ. Being passionate about continuous learning, Geosley helps ACCELQ with innovative solutions to transform test automation to be simpler, more reliable, and sustainable for the real world.