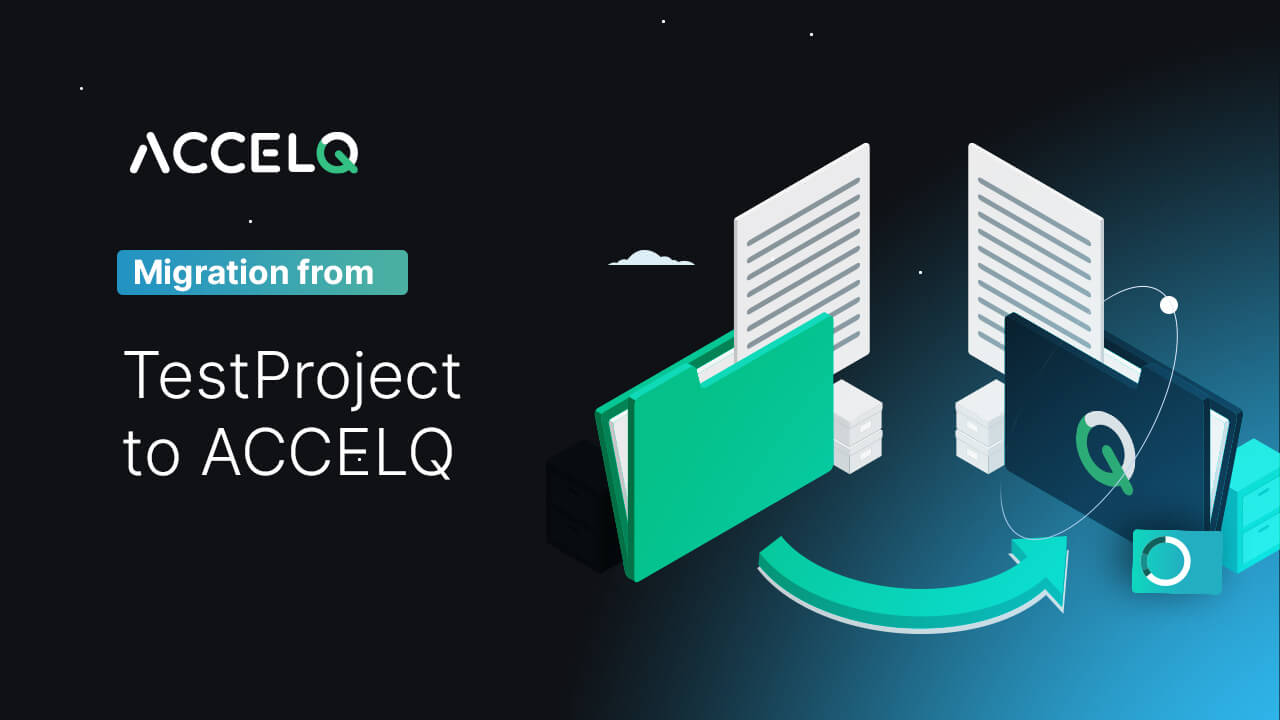 Posted On: 3 January 2023
Looking for an alternative tool to migrate from TestProject? Then look no further than ACCELQ, for it's the ideal solution for TestProject users.
To that end, this article covers the following:
Here's everything you need to know about migration to ACCELQ.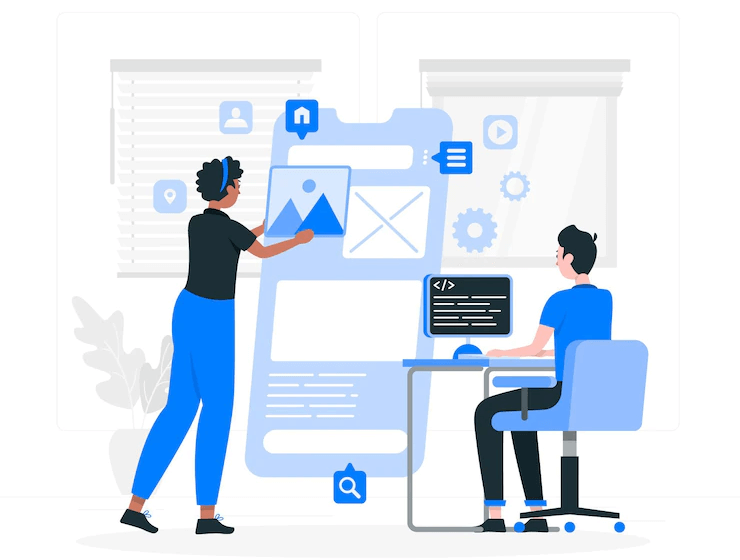 Software testing is an integral part of any SDLC process. To accommodate faster app development, product companies are now adopting automation testing. Among the new entrants, TestProject is a free test automation tool that supports web, mobile, and API testing.
However, as per a recent announcement, TestProject will reach end-of-life (EOL) on March 31st, 2023. This means that all the existing accounts will be deactivated on March 31st, 2023. In fact, from November 16th, 2022, this free platform disabled the creation of new accounts.
Considering this development, existing TestProject users face the complex challenge of finding a suitable test automation tool (or platform) that can replace TestProject easily. But before we talk about the replacement, let's first look at the disadvantages of TestProject.
Disadvantages of TestProject
TestProject is primarily a free and open-source record and playback tool designed on top of the Selenium and Appium frameworks. Here are some of the disadvantages of using a record and playback tool in automation testing:
High maintenance cost
Limited test coverage
Limited integration with third-party tools and systems
Limited features (in the basic version); advanced features incur extra costs
Using the TestProject tool, QA testers need to create separate test cases for mobile platforms like Android and iOS. Besides that, they need to also record the test cases separately for each of these platforms.
Here are some of the other limitations of TestProject:
Not supported for testing desktop and mainframe applications
Lack of in-built support for version control, thus requiring external connection to GitHub
No support for low-code development and uses an SDK plugin for complex use cases
Lack of in-house test management capabilities
CI/CD integration is not seamless.
Primitive or limited reporting capabilities
Requires Xpath expertise for element locators
Not backed by AI technology
Next, let's discuss why ACCELQ is the best replacement for TestProject.
Ready to Get Started?
Let our team experts walk you through how ACCELQ can assist you in achieving a true continuous testing automation
6 Reasons ACCELQ the Best Replacement for TestProject?
Here are six reasons why ACCELQ is the best test automation tool that can replace TestProject:
1. Better Design Than Conventional Tools
The ACCELQ test automation tool has a visual design driven by business processes. It enables the automated generation of test cases that provides better test coverage. ACCELQ is also built using a visual application model using referential integrity.
2. End-to-End Test Automation
ACCELQ offers a truly no-code (or codeless) testing platform with a built-in framework for modularity and reusability. Additionally, it provides open-source assets, thus eliminating any vendor lock-in.
3. Multi-Platform Support
ACCELQ is built for cross-browser testing on any browser tool and operating system. Moreover, it is easy to integrate ACCELQ on any cloud platform for faster execution.
This codeless test automation tool is also built for mobile testing and supports mobile development frameworks like Android, iOS, React, and Apache Cordova.
4. Efficient Test Case Management
ACCELQ is the only platform that offers both manual and automated testing with efficient tracking, traceability, and integration. ACCELQ Manual is the next-gen test management platform designed for Agile test environments.
Its visual test case management platform supports complete taxonomy and requirements mapping from JIRA and ALM sources.
5. Integration with CI/CD Pipeline
ACCELQ test automation platform supports the Jenkins tools, which makes it easy to set up a CI/CD pipeline. Using this pipeline, DevOps teams can quickly deliver high-quality applications. Additional capabilities include in-sprint automation, API test automation, and plug-and-play feature for workflow integration.
6. Affordable Pricing
ACCELQ offers an all-inclusive subscription-based pricing model that includes customer support, upgrades, and web-based training. As compared to other testing tools, ACCELQ can save up to 50% in the total cost of ownership (TCO).
So, how can TestProject customers move to ACCELQ? Let's discuss.
How to Migrate from TestProject to ACCELQ
TestProject customers can migrate to any other testing platform using the following export options:
Exporting into code using C#, Java, or Python
Exporting to the TestProject YAML format
Exporting as a test document using MS Excel
Connecting and syncing all test cases to the GitHub repository
With ACCELQ, companies can migrate their existing test automation scripts using their set of accelerators. The ACCELQ platform is built to import test cases using UI or API automation. Among the above available options, the preferred option is to export the test document using MS Excel.
Using this 5-step process, you can easily migrate from TestProject to ACCELQ:
1. Analyze the TestProject test assets that you want to migrate to ACCELQ.
2. Export the test assets from the TestProject platform.
3. Process the exported test assets in the ACCELQ platform using an understandable format.
4. Import the test assets into the ACCELQ test automation platform.
5. Execute the imported test cases and assets in the ACCELQ test environment.
As TestProject has announced its end of life, it's time for its users to find a suitable replacement that does not disrupt its software testing process. With ACCELQ, TestProject customers do not need to discard their existing test automation scripts.
ACCELQ powers automation testing for its customers with its codeless test automation platform. To that end, some business benefits of migrating to the ACCELQ automation platform include:
3x faster application testing
70% lesser maintenance costs
4x reduction in risks
Here is everything you need to know about migrating to the ACCELQ platform. Here is a comparison sheet of how ACCELQ fares against conventional testing tools like TestProject, Tosca, UFT, Mabl, and Leapwork.
Do you want to improve the outcomes of your test automation initiatives? Read this blog to know more.
As far as the migration from TestProject to ACCELQ is concerned, our team of experts can help. Sign up today for a personalized demo at your selected time slot.