Partner in Your Road to Quality
Our experts can assist you in bringing Quality to center
CONTACT SERVICES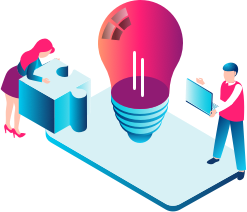 ACCELQ Jumpstarter kit
ACCELQ Jumpstarter kit can get you going in a flash. Our experts will onboard your project, get your team going with ACCELQ adoption and ensure the full potential of the product is realized. The scope of our service extends much beyond "product implementation" with a goal to ensure your QA team productivity goes up and costs go down.
Outcome Driven
Our goal is to help you deliver better quality software, faster and cheaper. Our outcome based services align with your core business objectives and help you stay ahead of the competition.
Best Practices
We bring Industry best practices for the vertical, specific to your business. Ofcourse, we know our product better than anyone else and can partner with you to maximize the value!
Scable & Global
Whether you need help with a quick start or a more comprehensive enterprise quality initiative, we can support. We are scalable, ready on day-one to meet your needs.


































TESTIMONIALS
Our Customers love
what we do

Disclaimer: The GARTNER PEER INSIGHTS CUSTOMERS' CHOICE badge is a trademark and service mark of Gartner, Inc., and/or its affiliates, and is used herein with permission. All rights reserved. Gartner Peer Insights Customers' Choice constitute the subjective opinions of individual end-user reviews, ratings, and data applied against a documented methodology; they neither represent the views of, nor constitute an endorsement by, Gartner or its affiliates.
READY TO GET STARTED?
Let our team of experts walk you through how ACCELQ can assist you in achieving a true
continous testing automation.