Testing in the Metaverse: Paving the Way for Virtual Success

What began as fiction is now close to reality. As the hype and chatter around the metaverse increase, it is becoming clear that the metaverse market is all set to explode. In fact, the metaverse market size is set to touch $678.8 billion by 2030. It's providing an opportunity for businesses of all sizes to elevate their digital experiences phenomenally and, as a result, raise the bar for customer experience.
However, this opportunity also brings forth the need for testing. After all, businesses must ensure that their digital experiences are fast and responsive.
In that light, this blog will walk you through the following: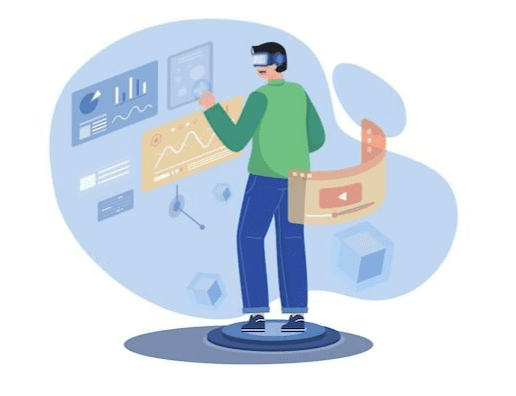 We can think of the metaverse as the next generation of the internet that brings together a variety of modern computing technologies to create deeper, richer, and more immersive internet experiences.
While industries such as retail and gaming look like obvious candidates to leverage the metaverse, industries such as healthcare can also benefit from metaverse-enabled technologies. For example, in healthcare, doctors and clinicians can use these technologies to improve information access or elevate patient interactions. Likewise, the automotive industry can implement metaverse tech to enable virtual car test rides and improve buying experiences.
Download the
100% Free

Guide

Master the essentials of advanced approach
to object recognition.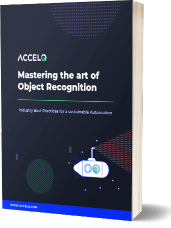 Why Is Testing in Metaverse Critical?
This is just the starting point for metaverse use cases. As with the case of every software, metaverse testing is critical for creating successful and engaging metaverse experiences. Testing metaverse experiences before launch helps identify and mitigate potential issues. These issues could otherwise impact user experience, satisfaction, engagement, and retention.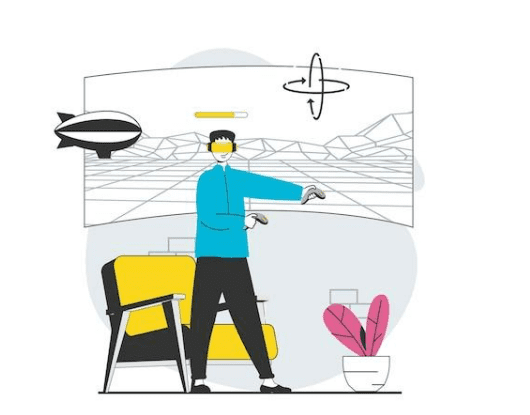 Navigating the Data Privacy Chasm
Along with the appeal of the metaverse comes a significant implication for cybersecurity and fraud. Privacy risks multiply in the metaverse since many technologies capture users' biometric data or facial gestures. Malicious actors can compromise and misuse this information unless it's protected.
Therefore, data privacy in the metaverse must be managed with extreme caution as the use of data fuels concerns around data abuse, identity breach, and fraud.
Managing Hardware Diversity
Metaverse technology is interconnected and complex. It employs assorted virtual and augmented environments. Users navigate the metaverse through different platforms to access content and experiences.
The hardware diversity in the metaverse also cannot be ignored and hence demands testing. From mobile phones to VR headsets, AR glasses with overlays, etc., a huge matrix of devices is used to deliver these experiences. Testing these thoroughly become crucial for elevated digital experiences.
The API and Interoperability Conundrum
The metaverse is also API-driven to cater to the demands of platform interoperability. This is because the metaverse is designed to overlap different platforms and tools. The user experiences also span endless creative entry points of interaction. All these intricacies make testing important.
However, since the metaverse is so complex and multi-dimensional, testing it becomes complex.
In essence, the metaverse applications:
Must be highly responsive
Require a higher degree of control
Need robust access management
Must deliver immersive experiences
Ensure compliance with regulatory frameworks
Support interoperability standards.
Of course, these facets necessitate comprehensive testing. Thankfully, the following testing approaches can help protect the metaverse:
Performance Testing
Performance testing is crucial for metaverse applications because of the vast volumes of data that flow across ultra-fast networks to power immersive experiences. These tests uncover issues that impact stability, speed, scalability, and responsiveness under normal or heavy loads. And this is extremely important, considering that these aspects impact user adoption and advocacy.
Since metaverse uses technologies like AR and VR to power digital experiences, performance testing becomes all the more critical to:
Identify and fix performance bottlenecks
Prevent latency issues
Functional Testing
Functional testing of metaverse experiences contributes to flawless user experiences. This involves:
Thoroughly testing existing functionalities and all their dependencies
Identifying bugs and proactively fixing them
Conducting robust regression testing
In fact, API functional testing assumes critical importance since APIs form the backbone of metaverse experiences. They prove necessary for interoperability, flexibility, and decentralization.
Usability Testing
User retention is directly related to the quality and accessibility of the media. This is why usability testing plays an important role. Usability testing assesses the user experience and aims to find issues or flaws that negatively impact the user experience.
In effect, this testing works to:
Evaluate the overall quality of the AR and VR experiences
Discover the errors in the architecture, logic, intuitiveness, and user interface design of the system
Ensure that audio and video quality is at par with user expectations
Accessibility Testing
Today, building accessible digital experiences is paramount for a variety of reasons. For example, accessible experiences directly contribute to an increase in revenue. They also broaden the market penetration.
Accessibility testing gains prominence in the context of the metaverse. Why so? Well, the metaverse blurs the boundaries between technology and the real world. Accessibility testing ensures that all users can easily access the metaverse without inconveniences and limitations.
On a more granular level, testing that the Web Content Accessibility Guideline (WCAG) rules are followed makes sure that the metaverse content is robust, perceivable, operable, and designed for accessibility.
Of course, testing the platform's accessibility to ensure that it allows easy access, navigation, and interaction with the content also falls under this purview.
Immersive Testing
Ideally, metaverse experiences are interactive, accessible, and immersive. In simple words, immersive testing ensures that users can interact successfully and meaningfully with others. The idea is to not cause motion sickness or headaches.
From a more technical standpoint, immersive testing works to examine the level of immersion provided. So, we're essentially talking about ensuring that users experience immersive experiences without any physical discomfort.
Hardware Testing
Hardware testing ensures that external equipment like headphones, sensors, and other wearables function appropriately and are compatible with other devices and software. It also uncovers potential problems that could block or negatively impact the user experience.
Do more with Test Automation
Discover more ways to add 'low-code no-code' test automation in your workflows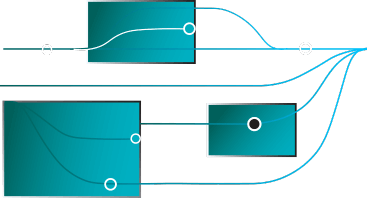 Can We Automate Metaverse Testing?
Now, the question is — can test automation play a part in metaverse testing? Because of the comprehensiveness of the metaverse, test automation is, in fact, a viable solution for two major reasons:
Delivering high-quality experiences
Reducing time-to-market
However, writing, and validating tests for automation in itself becomes effort-intensive and time-consuming. This is where the power of AI and no-code comes to the fore.
AI-powered, no-code test automation platforms provide immense value to accelerate testing and expand the testing footprint for metaverse applications. These platforms:
Simplify Testing
Comprehensive, no-code, and AI-powered test automation platforms like ACCELQ simplify functional testing. They write and manage manual test cases for the functionality that may be too fluid for automation.
Achieve Regression Level Maturity to Microservices Testing
When automating metaverse testing, it is also essential to achieve regression level maturity to microservices testing. Combining API testing with mainstream QA for holistic validation across all layers is also important.
API and UI Test Automation in the Same Flow
Automating with the right tool also allows teams to conduct API and UI test automation in the same simplified flow. Teams must ensure that the platform allows them to chain API tests together for proper end-to-end validation.
Enable visual and intuitive element identification
Manage dynamic controls easily
Ensure that data definition is completely functional
Dynamic Object Management and Easy Object Identification
Dynamic object management and easy object identification are also important for metaverse test automation. Ease of test case management also factors in here. Ensuring modularity and reusability of test cases assumes importance as test assets can become unmanageable in their absence.
Apart from this, the test automation tool should:
Facilitate Comprehensiveness
The tool also must capably:
Address real-world challenges and complexities
Support advanced interactions
Have logic development capabilities
Enable database validations, API verifications, and middleware automation from the same interface
Automating metaverse testing is crucial. Since the metaverse evolves constantly, it needs parallel, quick, accurate, and specialized validation. After all, test automation increases testing velocity and testing footprint.
While the metaverse and its applications might be in a nascent stage currently, the tide is expected to change sooner than later. Developing robust testing capabilities will be a key differentiator in delivering applications that see user acceptance and advocacy.
Connect with our team at ACCELQ to get a demo of how we can supercharge your metaverse testing today!
Director, Product Evangelist at ACCELQ.
Geosley is a Test Automation Evangelist and Community builder at ACCELQ. Being passionate about continuous learning, Geosley helps ACCELQ with innovative solutions to transform test automation to be simpler, more reliable, and sustainable for the real world.