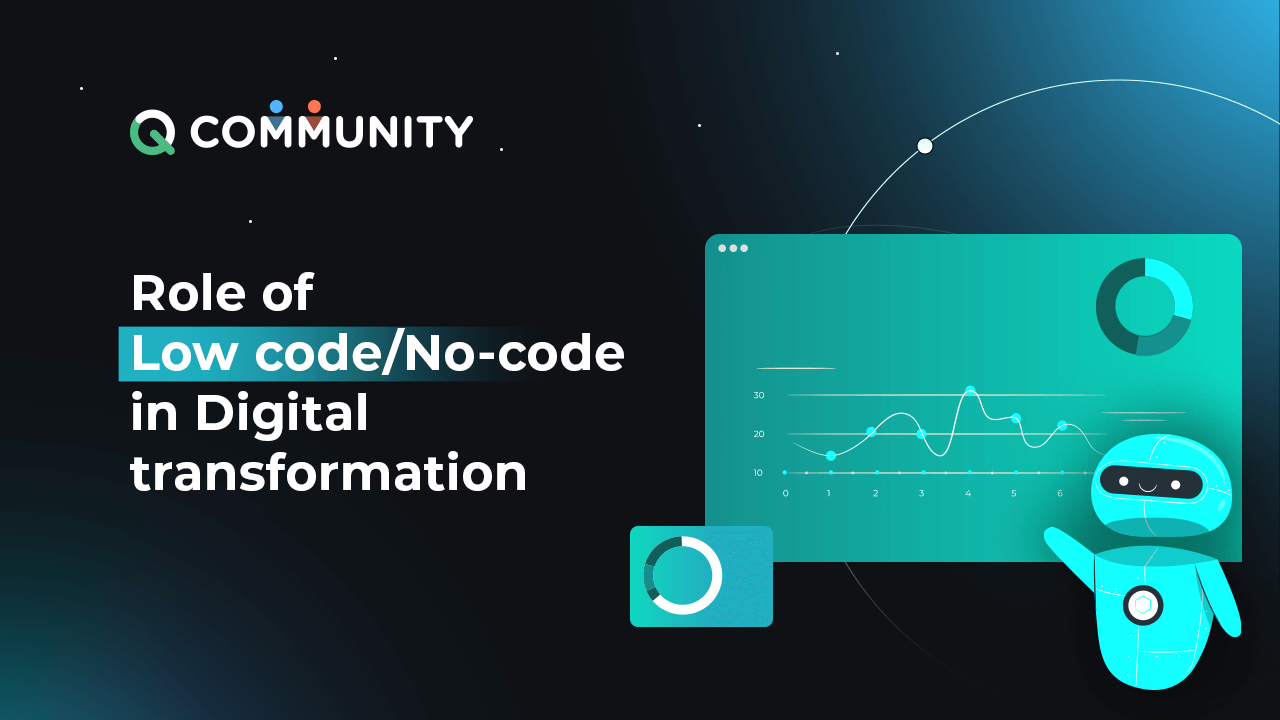 Posted On: 17 August 2022
Cloud, artificial intelligence (AI), augmented and Virtual reality, the internet of things (IoT), machine learning (ML), and Cryptocurrency are some of the buzzwords in the tech industry today. The last few years have been exciting with the influx of new ideas and game-changing disruptive innovations. An increasing number of Businesses marking their footprint in the digital space are transforming their processes and embracing technology at its best. Hence, Digital Transformations can be added to the buzzword bucket list. Before moving ahead, let us try to understand what is meant by digital transformation.
Digital transformation can be simply defined as digitalising those aspects of the business through leveraging technology to improve the process, culture, and experience. It is the transformation of the entire End-to-End business flow and is also not limited to application development. Cloud being the key catalyst behind this transformation journey for most businesses induces flexibility and scalability at ease. According to a survey conducted by Weforum.org, the world economy is expected to grow a value of $100T by 2025 through digital transformation.
Optimizing the operations
Engaging Employees
Customer Experience
Refine products and services
Governance and Compliance
Drawing a clear picture of the pace at which digital adoption is taking place by the growth economy. The conventional development practices obstruct the large-scale efforts of transforming the businesses.. The need for specific skills to set up, develop and maintain the infrastructure and the applications has been taxing businesses for quite a while now. The change backlog is being piled up due to the unavailability of skilled resources.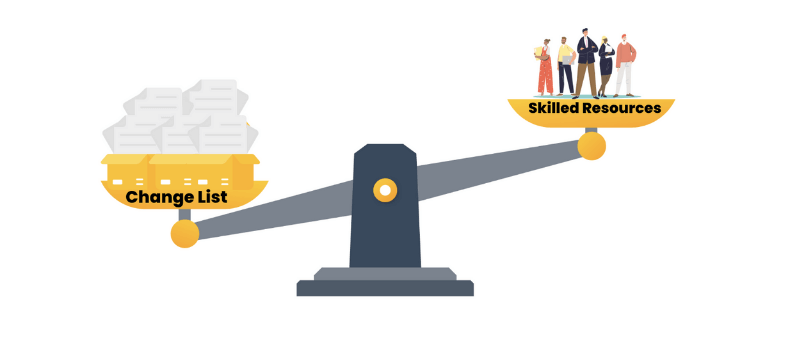 Businesses are closing the digital gap by re-imagining and replacing conventional developmental practices by embracing low-code/No-code tools. Let us take a look at the role of Low-code/No-code tools within the transformation curve. Low-code/no-code tools drive the change implementation at the imagined pace by off-loading the requirement of specific skilled resources. These tools come with user-friendly interfaces and also reduce the need for complex coding techniques in building the components from scratch. The personalized digital experience with such tools is just another icing on the cake. These tools have a significant impact on team experiences as-well.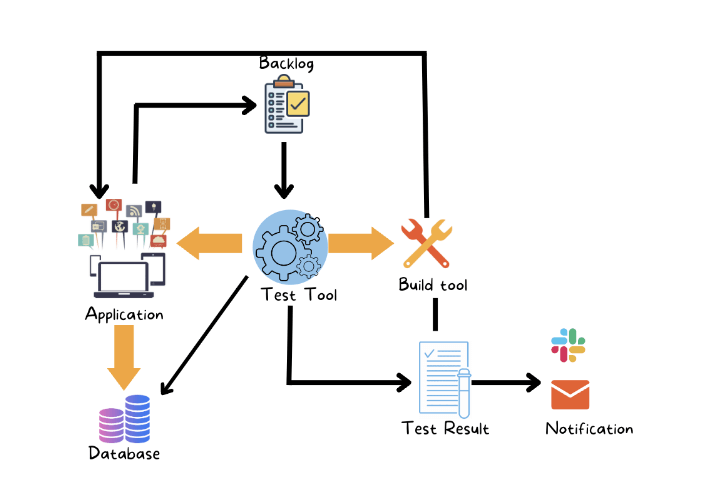 The use of low code/no-code tools in the enterprise-wide digital transformation gets indigestible for many. In this article, let us purely focus on the impact on application development and testing. Businesses are rapidly building digital solutions leveraging the low-code tools out there in the market. The market is slowly opening up to embrace low-code tools in software testing for all the reasons mentioned above. It is observed that low-code can cut down the amount of work needed to construct test automation scripts by nearly 60 - 70%.
Test engineers supporting conventional test frameworks are reserving themselves to be loyal for the classical way of test automation development. With all due respect to the supporters of conventional expert groups, lifting the eye level and widening the horizons to understand that not every business can fill up the technical role as easily as one may think will be the first step towards embracing a change model.
Looking at the advantages of Low-code test automation tools
Quick set up and tear down:
Low-code test tools help in quickly setting up the initial foundation for test automation. It is extremely handy when dealing with seasonal features and sun-set features as the setup and tear-down are pretty inexpensive on their own.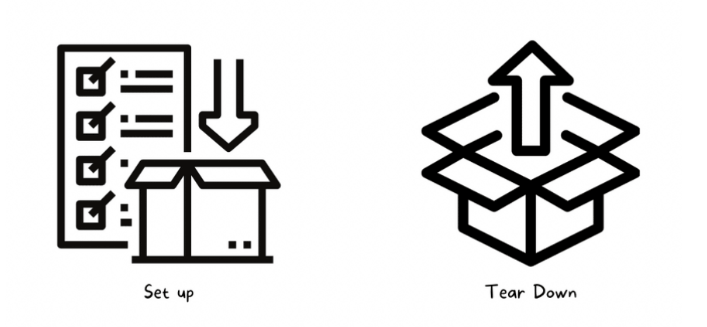 Avoids Re-engineering:
Pre-built and Pre-configured modules lift the weight away from reinventing the wheel and building everything from scratch. Anyone in the team, including the business analyst/product owner, can get their hands on adding relevant tests when required without having to be challenged programmatically creating every aspect of the test.
AI-enabled (Self-healing):
Most Low-code tools cater for AI-enabled self-healing features, which eventually steer towards reduced maintenance costs. Stimulating the growth spurt in an application conducts itself in the upward trend of automated tests. However, maintaining all the tests over time due to frequent UI changes poses a major challenge for any test team. Self-healing test tools auto recognize the changes and assist in self-maintenance. ACCELQ captures the DOM in entirely and does the heavy lifting of identifying and communicating with the DOM elements without having to be fed every time the UI is enhanced.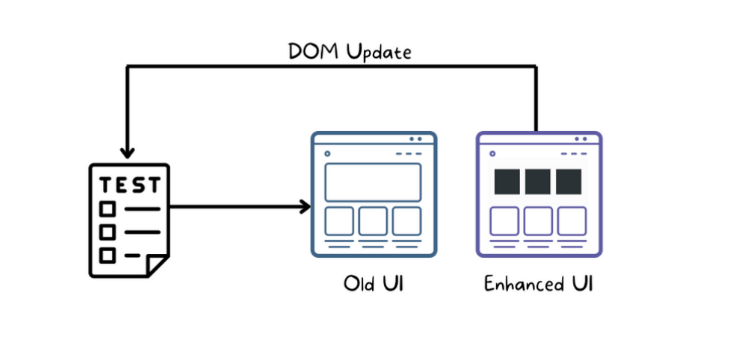 Easy Test-ops:
Most of the low-code tools integrate with the operational tools extremely well, filling up the perforations in E2E delivery. But, ACCELQ enhances the team's CI practices by supporting integrating with most of the CI tools available in the market. With a few button clicks away, the set-up and maintenance with the application Ops structure is just a cakewalk.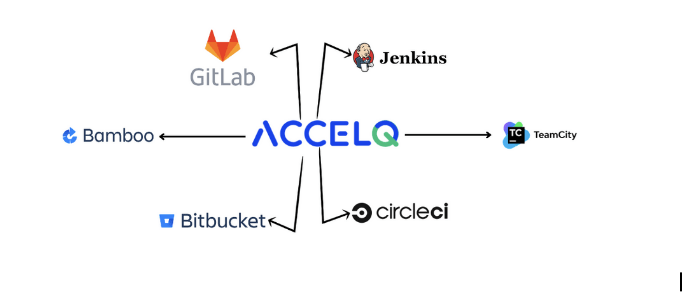 Visualization:
Unlike traditional test frameworks, Low-code test tools not only support rapid development but also automatically maps the business-flows scanning through the tests developed. The visualization drives clarity within the development team about the moving parts and their oscillating frequency. Which can be fed into the test plans to derive solid test patterns. ACCELQ provides "Universe", a very unique feature in itself to visualize every aspect of your business flows and their interdependencies.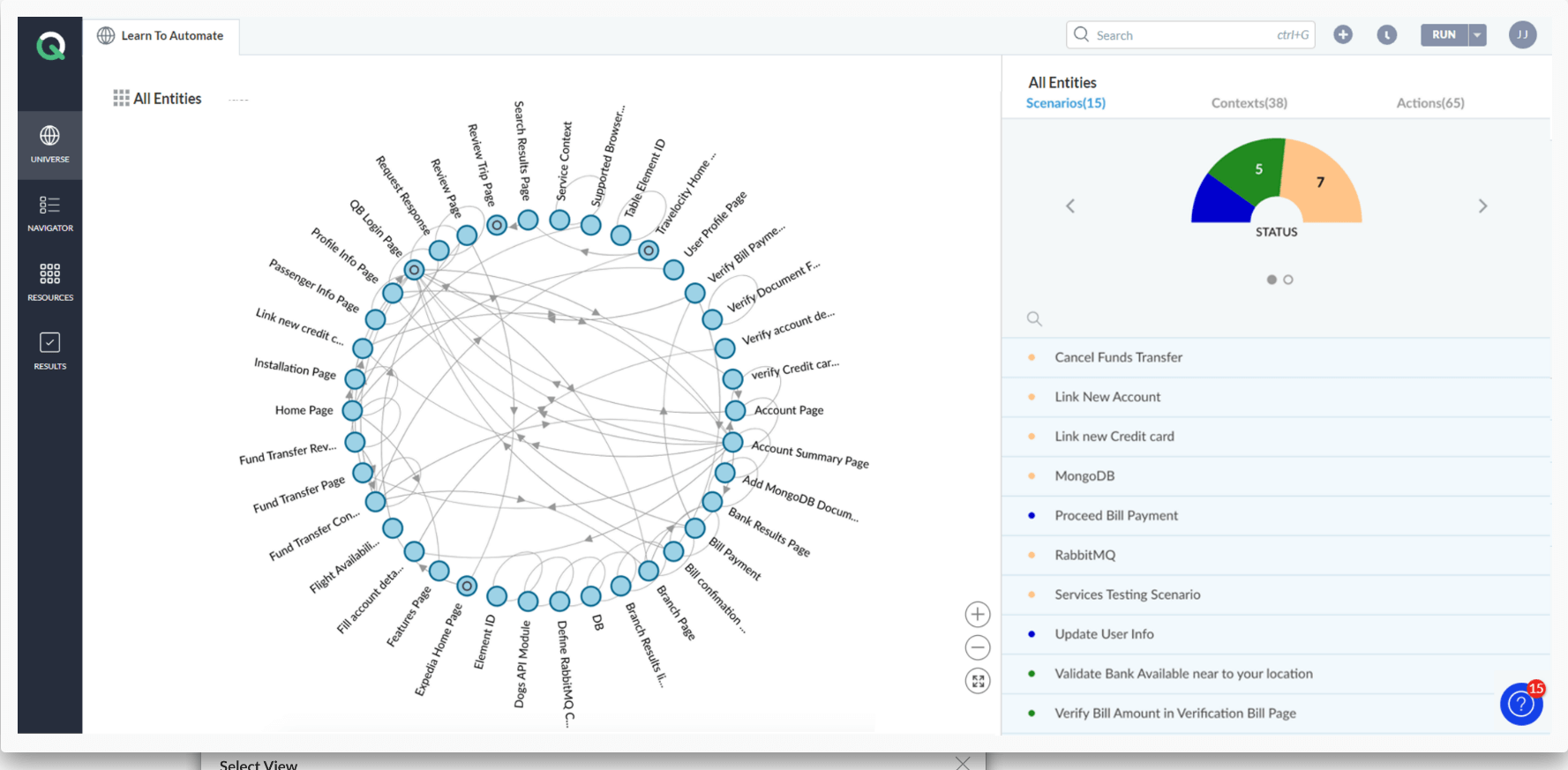 Write once, run anywhere:
As Low-code tools provide flexibility in their approach of developing tests. The test cases can be developed for desktop viewport, and the same can be re-used for tab or mobile viewport, unlike having to maintain a separate element list for interaction. ACCELQ supports application tests not just across viewports but also manages to identify the right element on dynamic screens.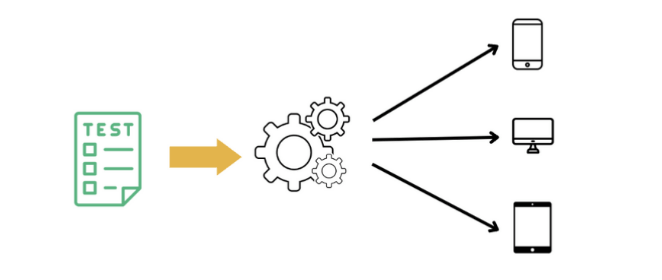 Low-code/No-code tools are the future trend in application development. Human cognitive skills are wise to be spent on solving technical challenges rather than investing in redundant maintenance. Organizations challenged by the availability of skill workers should move towards embracing the low-code tend to fill up the gap and quickly catch up with the delivery speed. Low-code tools also promote enhanced collaboration between team members and also across wider teams in the organization. Low-code tools foster multiple benefits, including low cost, ease of set up, maintenance, security, and customization. Low-code/No-code tools like ACCELQ do not fixate their customer to their own environment, but on contrary, they provide the flexibility to migrate to any new infra.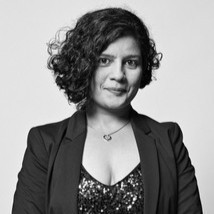 Sowmya Sridharamurthy
Sowmya Sridharamurthy is a seasoned product quality leader working as SDET Manager at Lytho. With 14+ years of experience handling products from inception to delivery, she has worked on diverse solutions- ERP, SAAS, Mobile Apps, and Web applications. She has a proven track record of successfully implementing result-driven test processes, non-disruptive migrations, and upgrades. Sowmya is driven to mentor development teams in building effective strategies and implementations to achieve ROI through test automation. Being an Accessibility advocate, she is keen on driving inclusive software development. Sowmya is an active community builder and runs an "APIans" meet-up group from Amsterdam."
Related Posts