ACCELQ announced QBlog Contest this June which was open for all the enthusiasts in the testing/automation world. Budding and seasoned writers shared their experiences using the ACCELQ Platform.
All Participants were given Free Trial access to the platform during this contest to explore and experience the ACCELQ goodness.
It was such a joy reading articles from all our writers on wonderful topics like –
ACCELQ features they loved the most
A unique challenge they solved using ACCELQ
How they felt ACCELQ differs from traditional Test Automation tools
An automation research experiment they performed using ACCELQ etc.
Honestly, we had a tough time arriving at the top-3, amongst the several beautifully articulated blogs. Evaluation was primarily based on the content, authenticity, depth, research, and creativity.
The Top 3 winners were –
Rahul Parwal – Senior Software Engineer | ifm Engineering
Steffy Thomas – Test Lead | Zycus
Mukta Sharma – QA Automation Test Engineer | Collinson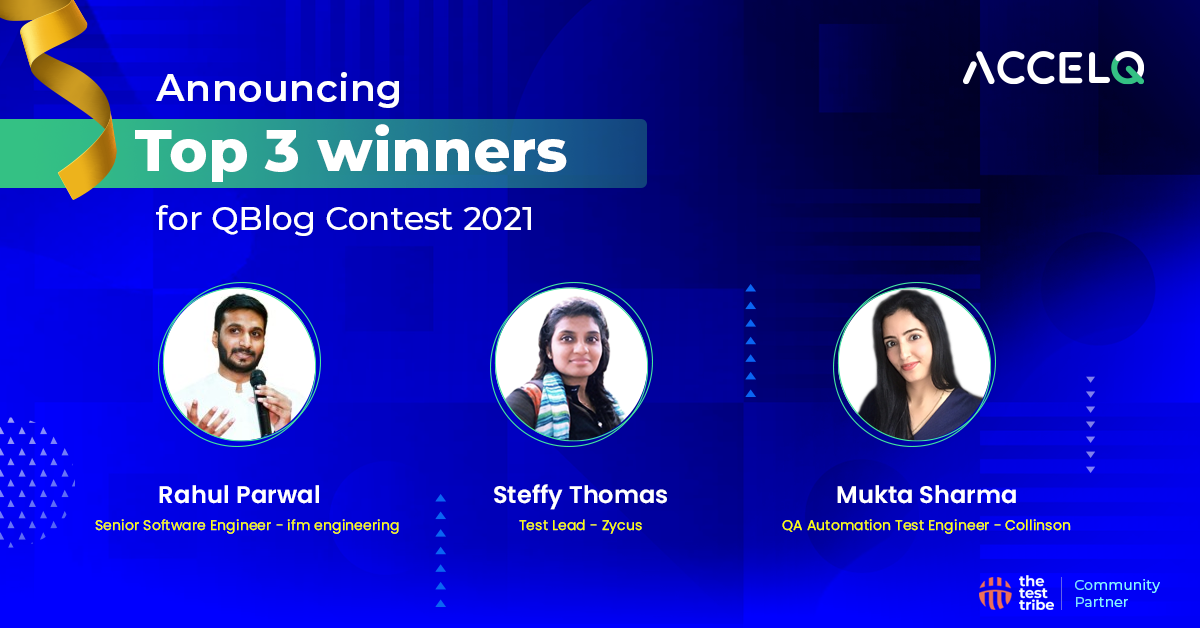 We are grateful to all the writers who participated for their efforts and time. Special thanks to The Test Tribe Community for being the community partners for this event. Stay tuned for more exciting events your way.