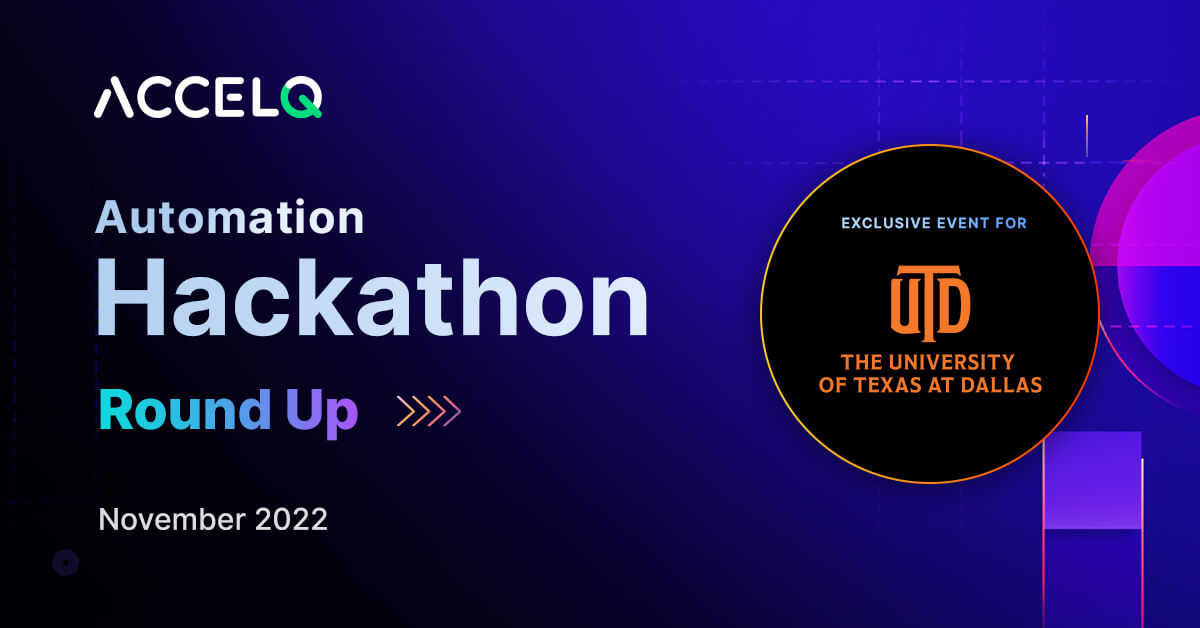 Posted On: 9 December 2022
The third version of the ACCELQ UTD Hackathon for the University of Texas in Dallas students kicked off on a high note on Saturday, 5 Nov 2022. The 36-Hour Hackathon themed around "Full Stack Automation" covered Web, API, and Database automation challenges
Guljeet Nagpaul, Chief Product and Strategy, and Geosley Andrades, Community Director at ACCELQ, opened the Hackathon, motivating the students and appreciating them for dedicating their weekend to participate in this Hackathon.
The event was a grand success, witnessing around 175 registrations and 55 final project submissions. The Hackathon concluded the following day on Sunday, 6 Nov 2022, with round-the-clock real-time support from the ACCELQ Team on their QCommunity slack channel.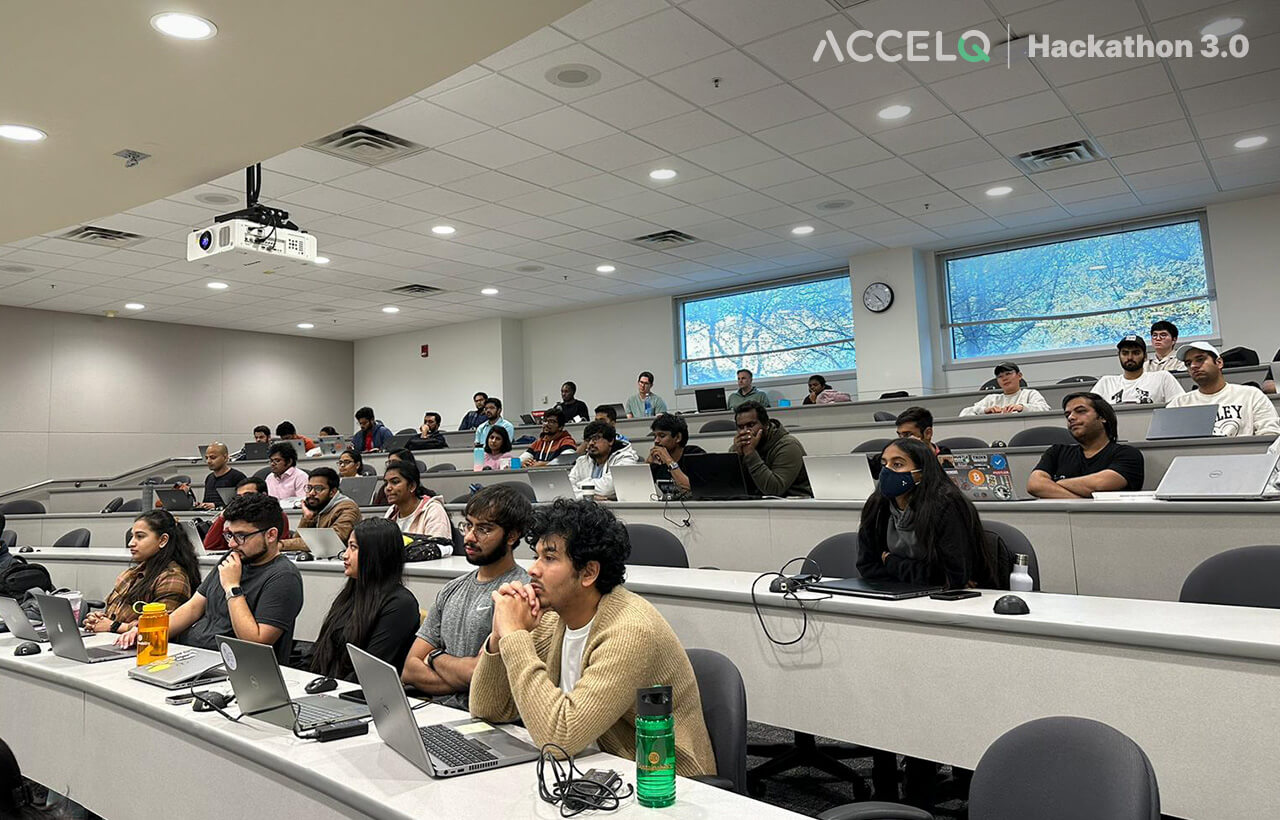 Narrowing it down to the Top 3 Winners took a lot of work for the judging panel. The evaluation went through a four-phased cycle spanning an entire week to handpick the best.
We are overjoyed with the feedback and love shared by the students about our platform and could have asked for a better wrap to this event. Team ACCELQ is grateful to the University of Texas in Dallas for the partnership and looking forward to conducting even more events soon. A special thank you to everyone who participated and made this event even grander than previous versions.
UTD Hackathon 3.0 Winners - Hall of Fame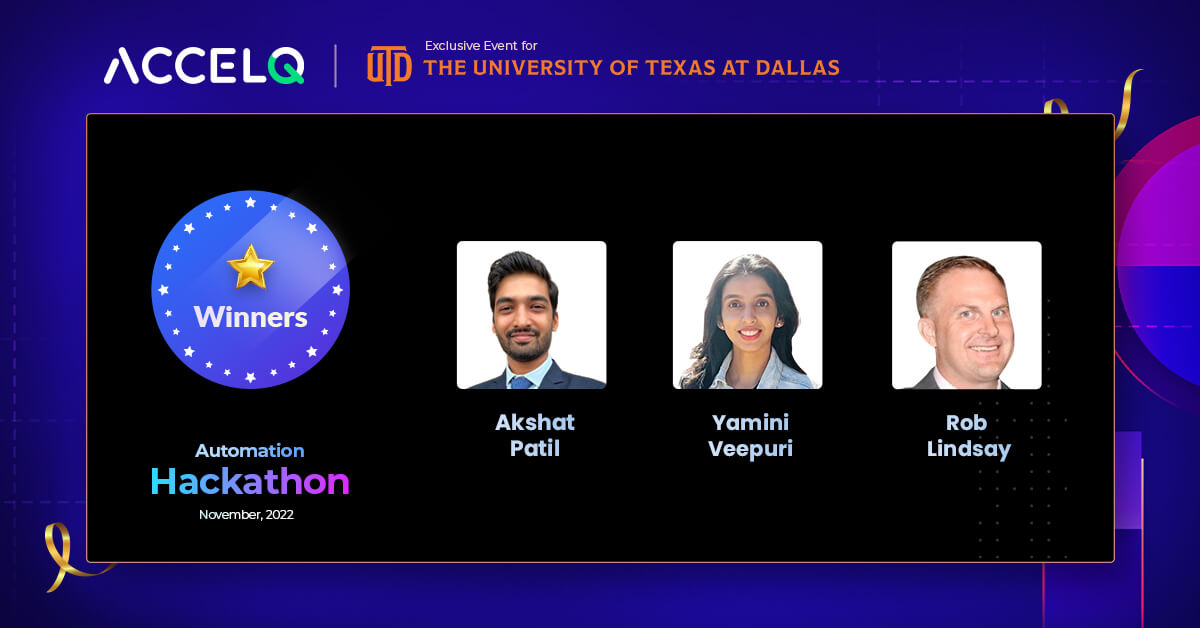 UTD Hackathon Special Mention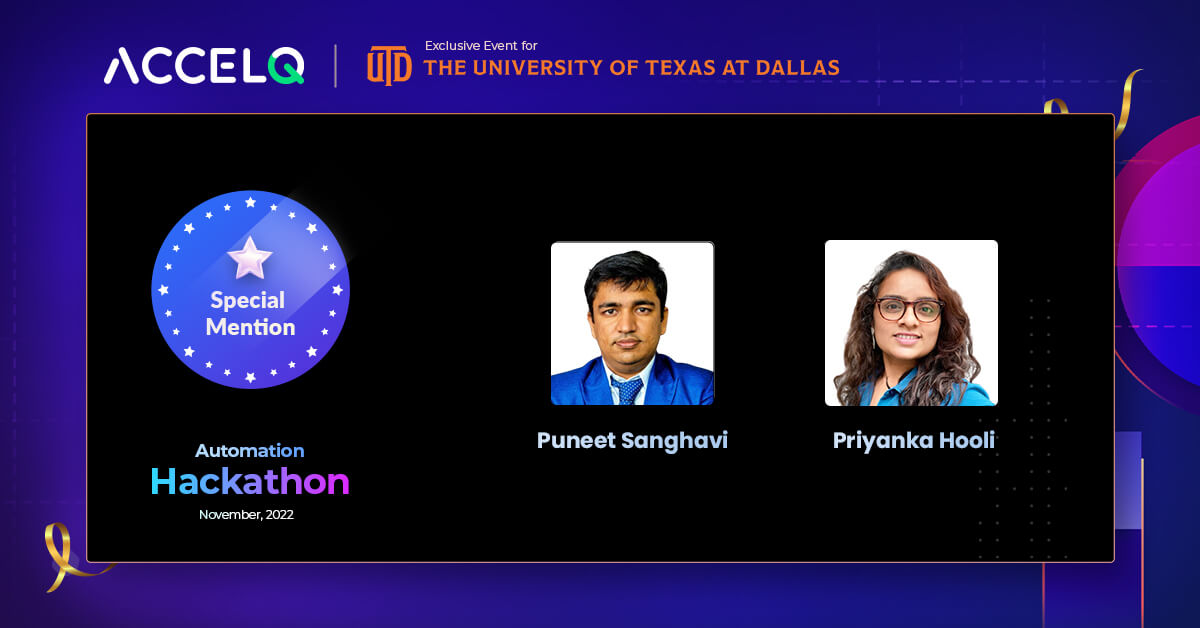 UTD Hackathon Social Contest Winner