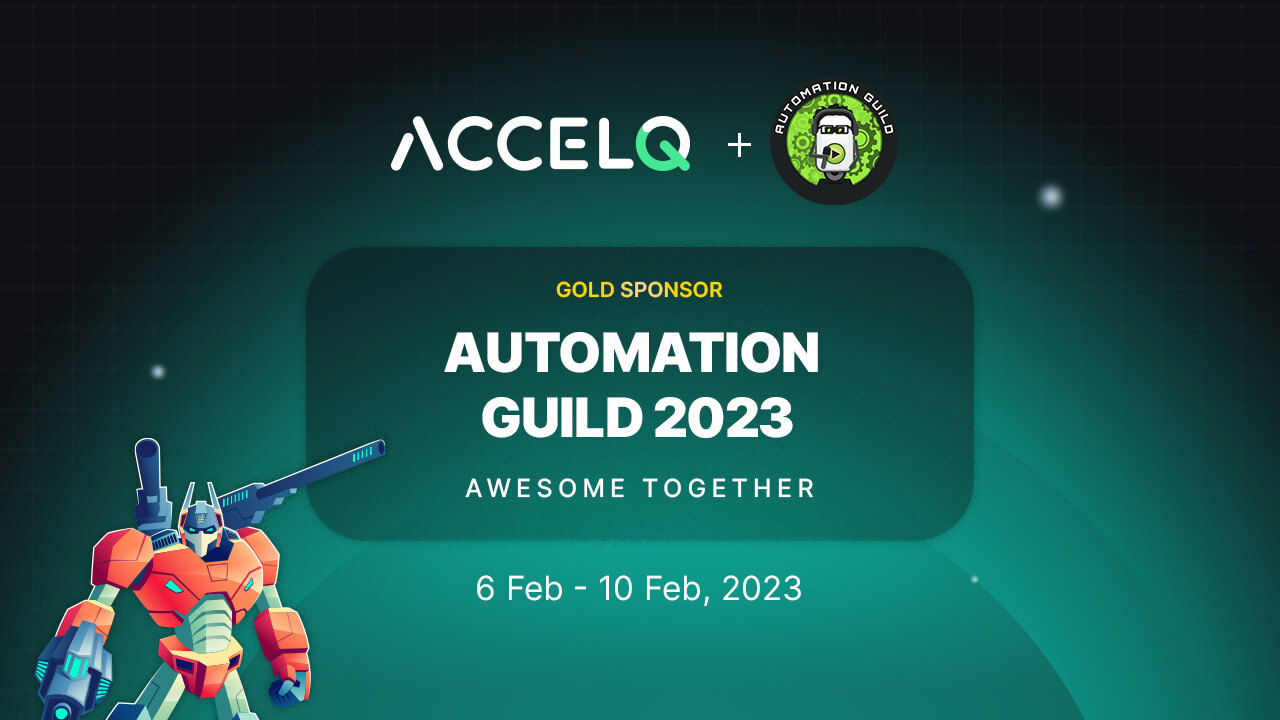 ACCELQ Gold Sponsors at Automation Guild 2023
ACCELQ was honored to support TestGuild's 7th Annual LIVE Online Event - Automation Guild 2023 as a Gold sponsor from February 6-10, 2023. This live online event offered a unique opportunity to learn from the top E2E automation experts in the industry and gain access to the latest tools, techniques, and strategies for functional and non-functional automation.
Here's what was dived upon in the event –
Key insights into tools And techniques of industry leaders
Most effective automation testing strategies for 2023 (and the future)
Latest automation trends and best practices
Powerful tips & tricks for popular automation frameworks
Real-world info on cutting-edge topics
And a whole lot more!
It was an honor to have Nishan Joseph, VP Sales Engineering at ACCELQ, as one of the speaker at the conference, presenting on "The A-Z of Mobile Test Automation." Attendees enjoyed the opportunity to learn from respected industry leader and improve their mobile automation testing skills.
We are grateful for the partnership with Test Guild Conferences and their annual event dedicated to helping testers achieve reliable automation.