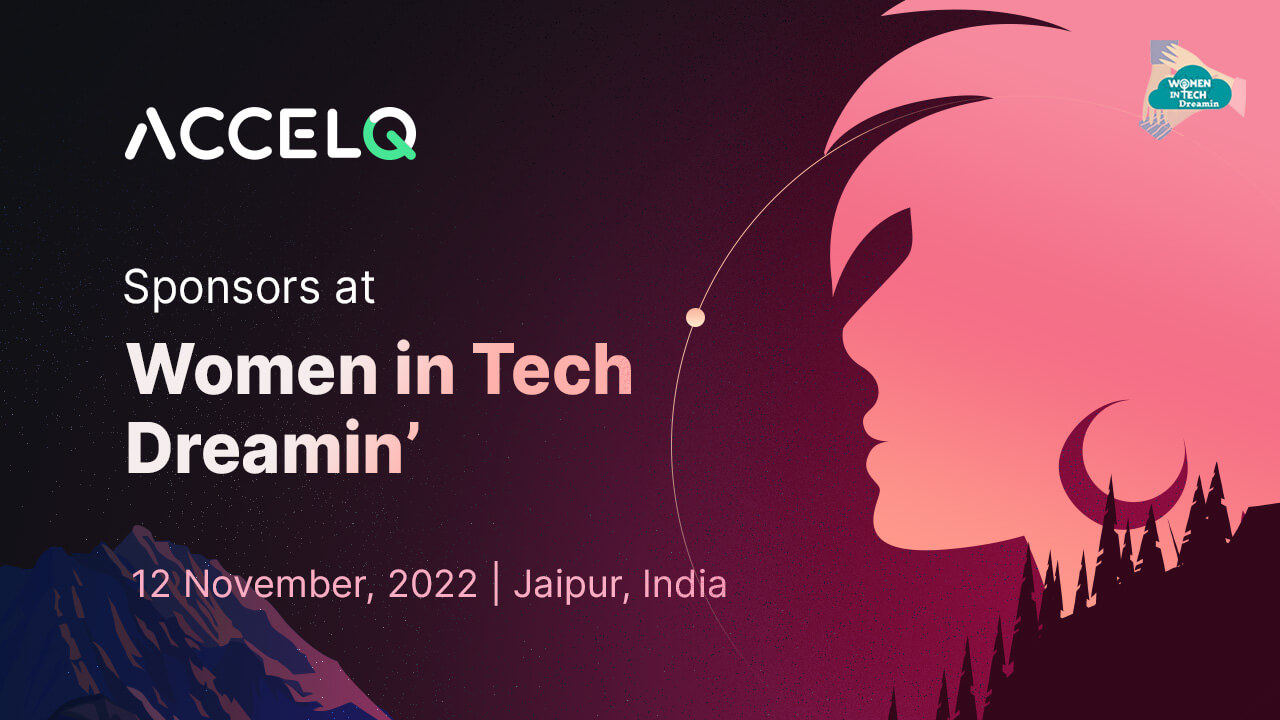 ACCELQ is delighted to be the sponsor for "Women in Tech Dreamin," - a Salesforce-led Community Conference for every Trailblazer. The event will take place on 12th November 2022 in Jaipur, India.
Experience the unique chance to learn and network with Salesforce industry experts, visionaires, thought leaders, and fellow trailblazers from the community.
Women In Tech Dreamin is India's first community-driven Salesforce conference led by Women. This event is for every Trailblazer; whatever your Salesforce experience level, they have something in store for everyone. From admins to developers to business users to testers, they've got you covered. It is a gathering of experienced Salesforce professionals focused on increasing your knowledge and raising your skill level.
Visit ACCELQ at our booth in WIT Dreamin' 22 to learn how you can make your test automation lightning-fast and easy, just like Salesforce.
Registrations are open now.
BOOK YOUR SEAT TODAY