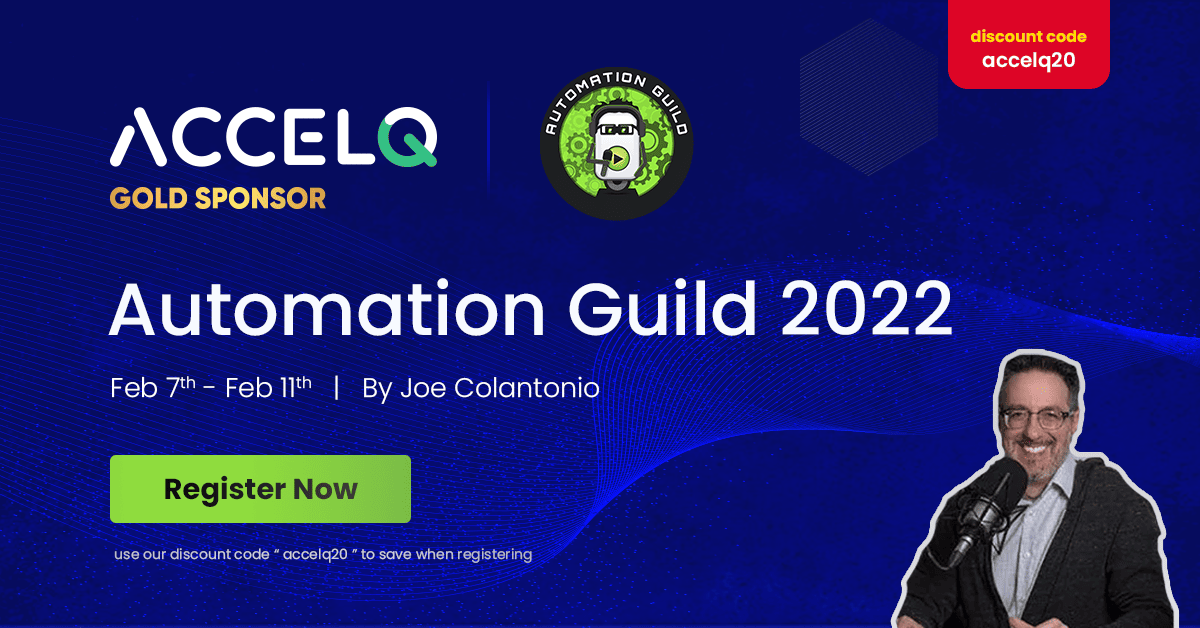 ACCELQ is excited to be a Gold sponsor at Automation Guild 2022, from 7th Feb to 11th Feb 2022.
Discover the most actionable tips, tools, techniques, and strategies from the world's top E2E automation experts. Hurry up and reserve your spot at this live online automation testing event with lifetime access to the most relevant topics covering the latest in functional and non-functional automation.
Here's an overview of what you can expect –
Key Insights Into Tools And Techniques Of Industry Leaders
Most Effective Automation Strategies For 2022 (And The Future)
Latest Automation Trends And Best Practices
Powerful Tips & Tricks For API, Design Patterns, And Accessibility Testing
The A-Z Of Automation Frameworks
And a whole lot more!
We are thankful to Test Guild Conferences for the partnership at their annual online event dedicated to helping testers achieve reliable automation and succeed with all their automation testing efforts. See you at the event.
Register Now ( Use Discount code accelq20 to save when registering )