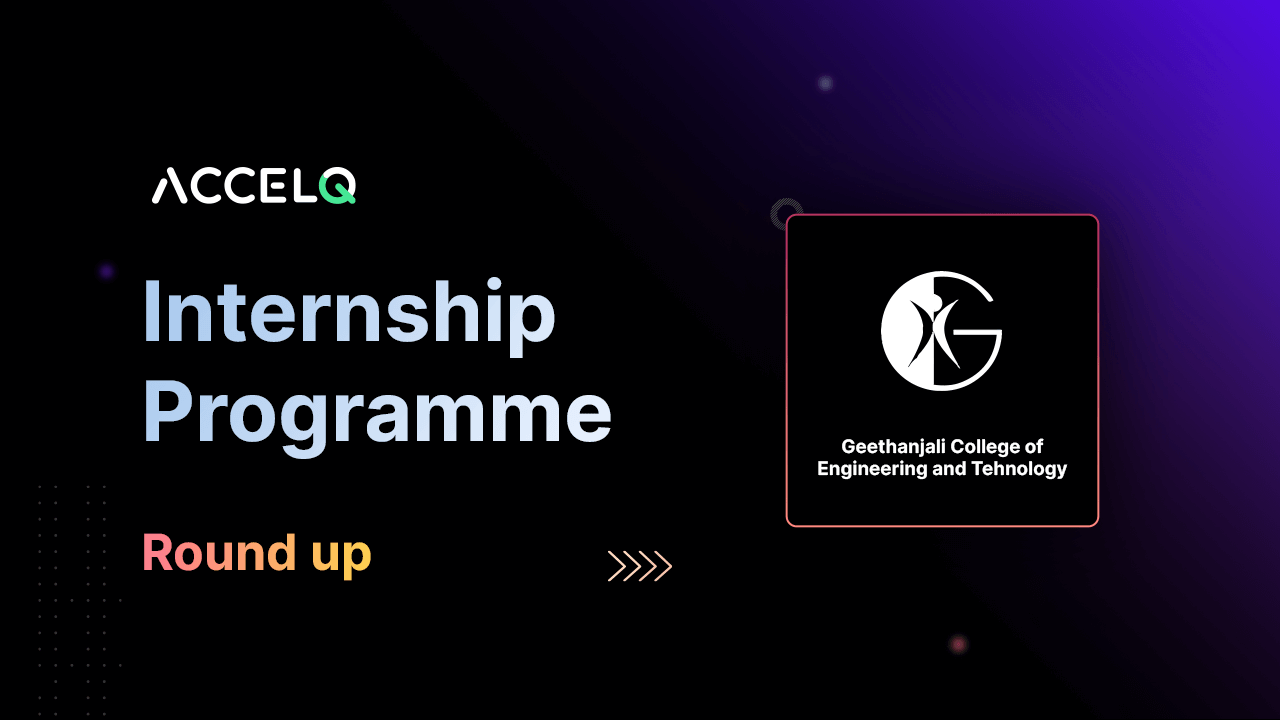 Posted On: 10 August 2022
ACCELQ is delighted to partner with Geethanjali College of Engineering and Technology for our student internship program.
The program kicked off on 18 July 2022 with a warm welcome to the students and ACCLEQ Team by Mr. G.R. Ravinder Reddy, Chairman & Director, and Dr. Udaya Kumar Susarla, Principal at Geethanjali College.
Prof. V. Madhusudan Rao, Dean- School of Computer Science and Informatics, and Dr. A.SreeLakshmi, Professor & Head of Department at Geethanjali College, motivated the students on the importance of the internship program and the benefits of the collaboration with ACCELQ.
The ACCELQ team then guided the selected 18 students from the college chosen for this program. First, Geosley Andrades, Director Product Evangelist, enlightened the students on why test automation as a career was a good choice and talked about the future of No-Code Test Automation. Next, Deepti N, Director of HR, introduced the students to the ACCELQ culture, followed by Chandra Nagulapalli, Program Director at ACCELQ, walking through the program highlights and benefits.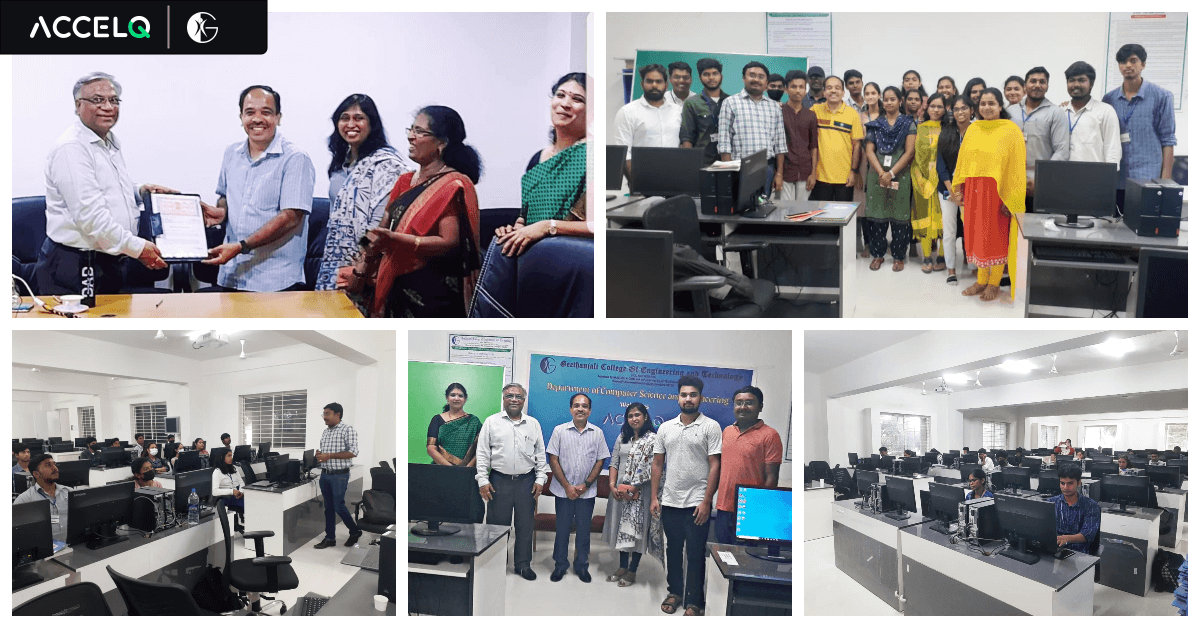 The ongoing internship covered three weeks of rigorous hands-on training, which aligned with the college curriculum on "Software testing methodologies." ACCELQ team also paid a visit to the college during the internship program to resolve any queries the students might face under the leadership of Chandra and his team.
The internship program concluded on 6 August 2022 with a half-day hackathon where Kushi Jha, Tanvi Shivani, and Lakshmi Jayanth emerged as the top 3 winners.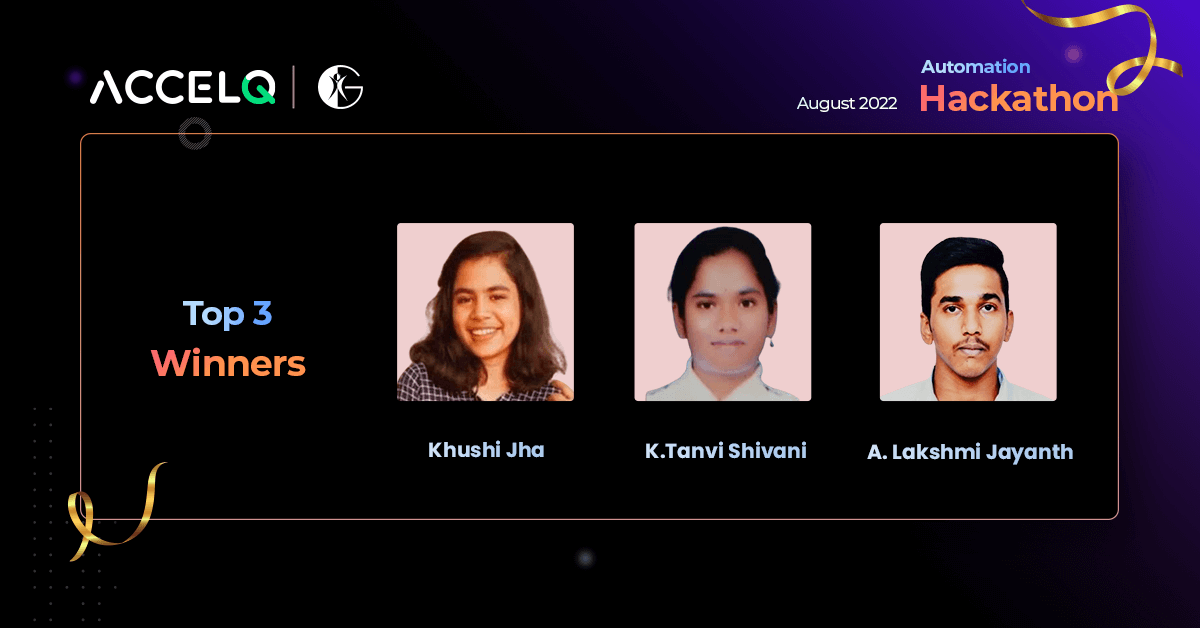 Congratulations to all the students for their hard work and dedication to getting ACCELQ certified and making this internship program a grand success.
We are glad to contribute towards making the students future-ready with valuable experiences and opening up a world of career opportunities.