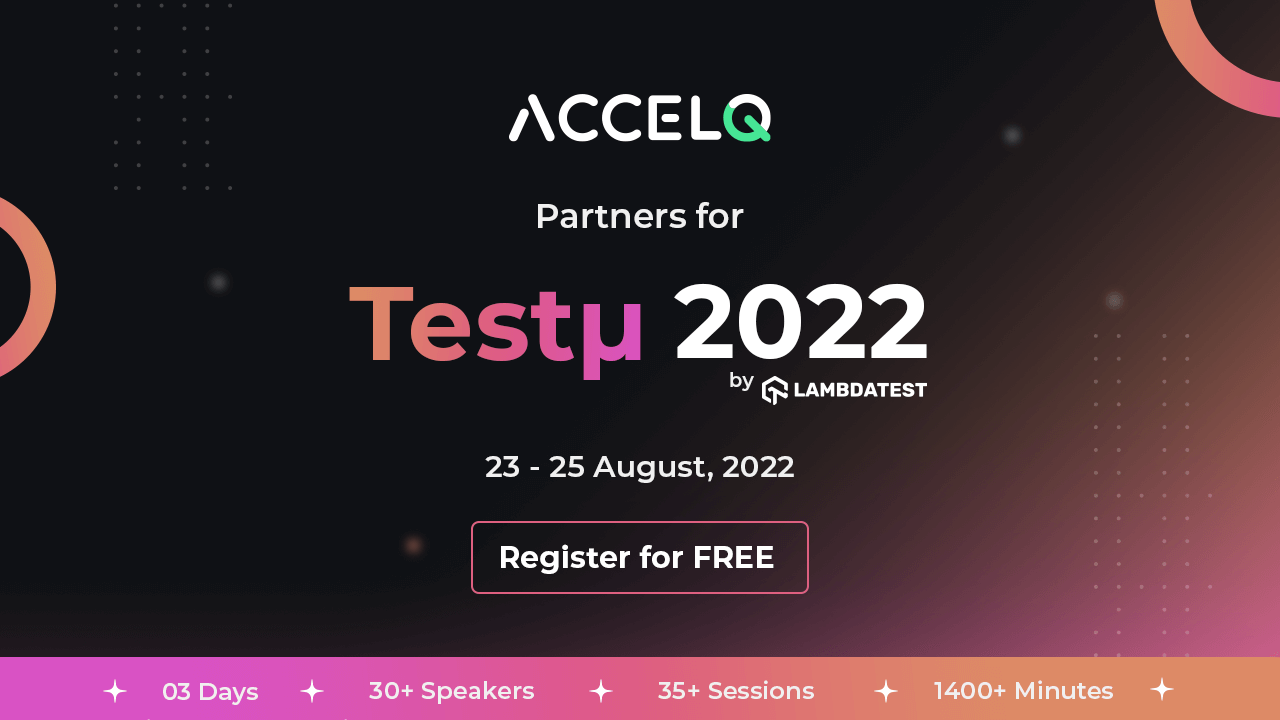 Event Date: 23 - 25 August, 2022
ACCELQ is proud to be partners at Testμ Conference 2022 by LambdaTest to be held from 23-25 August 2022.
The conference will bring together software testers, developers, influencers, and community builders to discuss the future of testing under one roof. The three days of the conference will be an excellent opportunity to network, learn and upskill from some of the best minds in the industry.
We thank LambdaTest for the partnership and can't wait to experience the passion, energy, and good vibes thousands of testers attending this event from the community would bring.
Drop by our booth to say "Hi" and also get a chance to win some exciting giveaways.
Grab your FREE pass - here