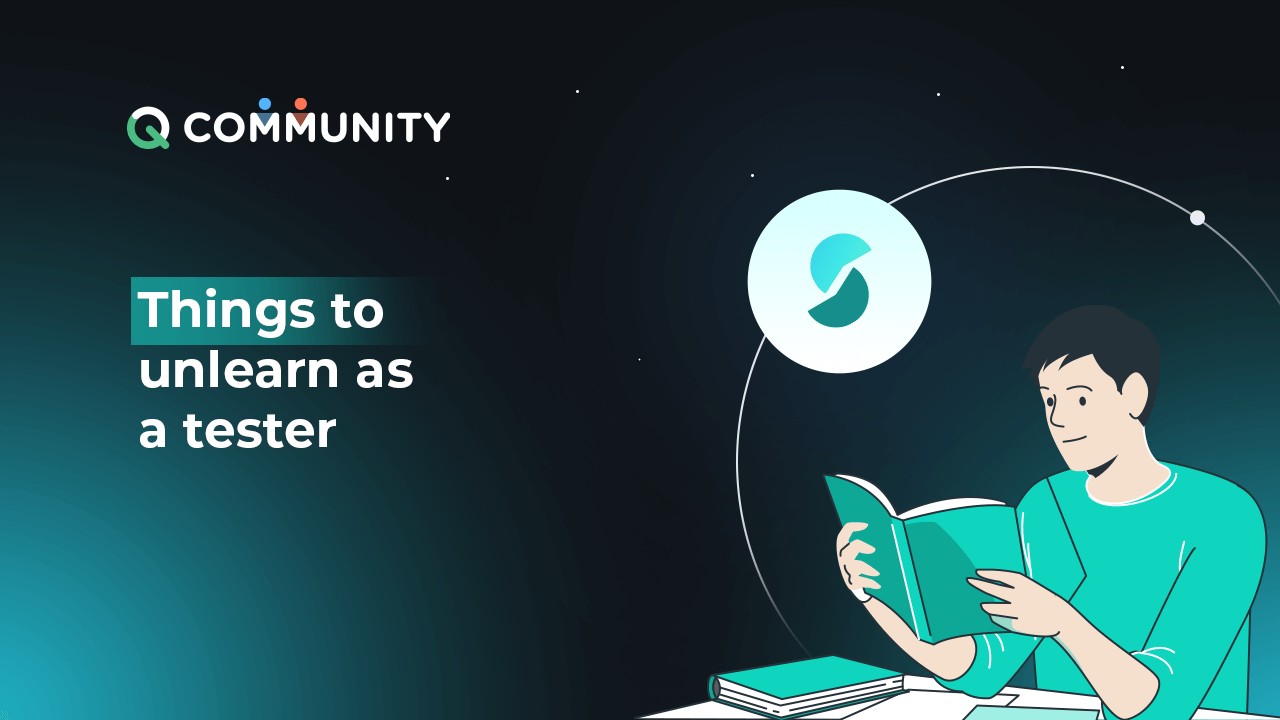 Hello everyone,
I hope you are doing well. The world is changing, we move on. New technologies are evolving.
We all know the importance of learning new stuff. As testers, we know the importance of learning new tools or technology trends. To become a great tester, we keep learning because we think that's how we grow. Also, we educate the budding testers to learn, learn and learn. Did you ever know that unlearning could help you to some extent? Seems interesting, right. Yes, it is.
Bad habits die hard. Why do people say so? Because we tend to hardwire ourselves with the unwanted, negative kinds of stuff. We, as testers, surround ourselves with loads of myths. Something holds us back, not making us feel free or happy. How do we overcome this? Yes, you got this right. It's the process of unlearning. That's what this blog is all about. We will discuss the topics that you should unlearn or unwire yourself from. Along with the best practices, this unlearning could help you to avoid conflicts and have a good work-life balance and peace.
"The first problem for all of us, men and women, is not to learn, but to unlearn."

― Gloria Steinem.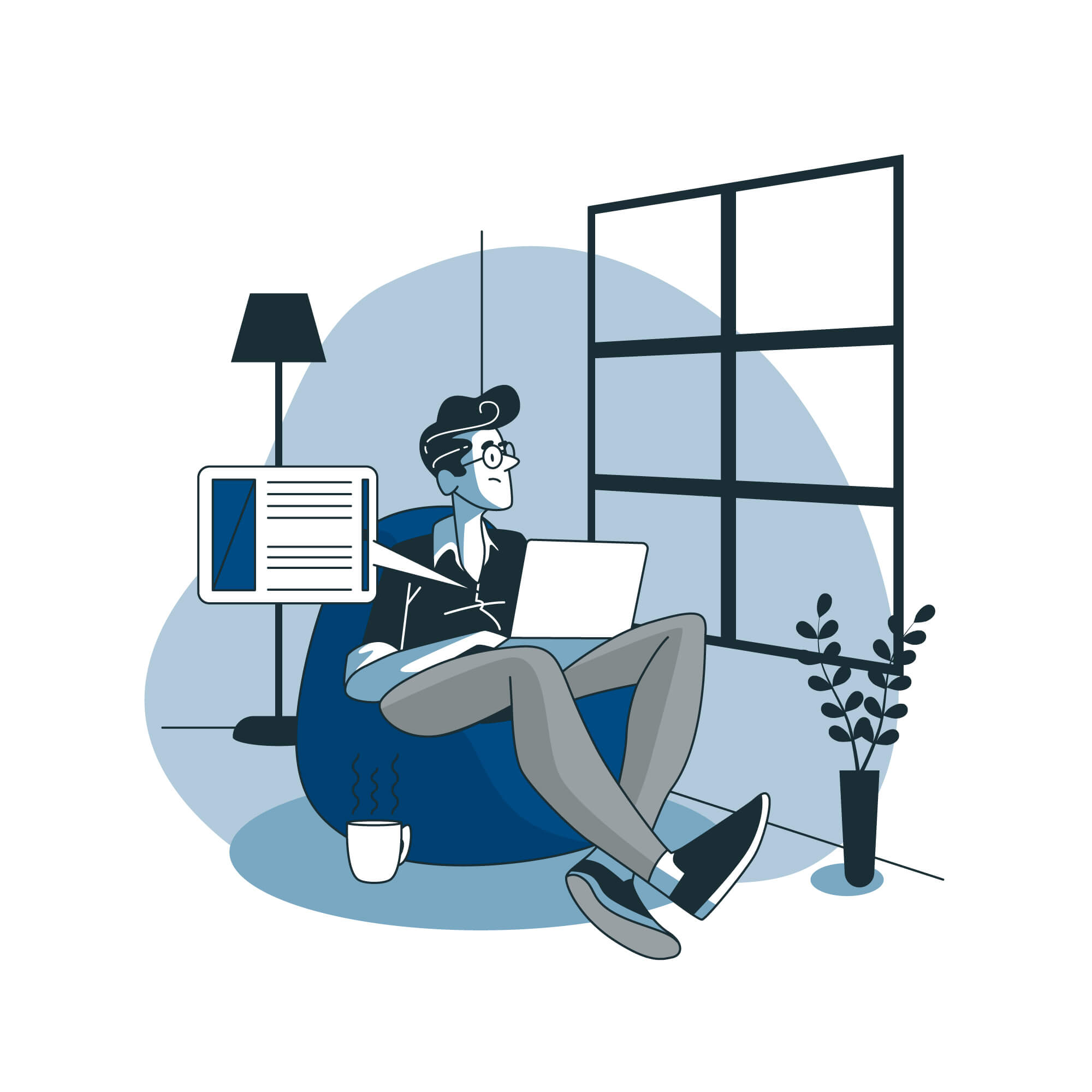 Definition of Unlearning:
Cambridge dictionary defines Unlearn as "to make an effort to forget your usual way of doing something so that you can learn a new and sometimes better way"
Overall we understand that sometimes we need to forget the bad or old ones to learn something or to improvise the existing ones.
Now, this is a million-dollar question. Because this unlearning depends on every individual. Why is it so? Because we all have different habits or routines.
"Intelligence is what we learn. Wisdom is what we unlearn." ― J.R. Rim.
Software testers go through some common challenges, and let's discuss what they can unlearn to have betterment in their life and career.
1.Being a people pleaser:
Every day we meet multiple stakeholders and communicate with diverse people. Still, we carry the extra baggage because we are hesitant to say NO. Saying NO is treated as offensive nature. We hurt ourselves and our team just because we couldn't speak up. So please understand that you can't satisfy everyone around you. Fair play is appreciated, so forget about pleasing everyone and speak up for yourself and your team. Being rude is different from speaking up, learn the difference before unlearning this habit.
2.Holding onto the past:
Lessons from the past are vital. But that doesn't mean we should dwell on the past. Resume your journey with the take-aways. Based on the retrospection, document what went wrong, what was good, and what can be improved. For instance, if a mishap in the project (maybe a serious production leakage) happens, then try to fix, test, and push it back to production. Now, do your root cause analysis (RCA), and act based on it. If it's due to insufficient test coverage, make sure to add those scenarios to your regression suite. Being guilty or regretting over doesn't help much. Be Pragmatic.
3.Automation is the only efficient way of testing:
Automation is into existence to aid testers in the overall testing process and not to replace them. As a tester, your inner feeling is stronger than the automation scripts. So learn automation, and keep your brain busy. Remember that doesn't replace your analytical and critical thinking.
4.Coding is an essential skill for software testers:
As testers, it's good to have coding skills (any programming language). But that doesn't define you as a tester. Aren't you witnessing the low-code and no-code revolution these years? Why are they innovating and evolving? There are many tools capable of GUI Automation, API Automation, Mobile, and SAP as well. They are designed to motivate and help the functional testers to drift toward automation and learn more about the automation concepts.
5.Lack of planning:
Proper planning can save hours of burning. Starting your Automation/Functional Test Plan, do your research. Make sure to estimate wisely, considering the timelines and the existing workforce. Consider having some buffer time, also a few hours for dry-runs, defect retesting, etc. Foreseeing everything is impossible, but you can master it through experience.
6.Procrastination and being lethargical:
This is a very common habit, but in some cases, this procrastination could cause irreversible effects. So when you foresee/see a risk, then flag it immediately. Also, when it comes to your learning process, don't keep procrastinating. Devise a plan and try to stick to it.
7.Project knowledge decides your future:
Of course, learning about the project and client systems is necessary, and they play a vital role in your testing process. Along with that, you should have tabs on your learning curve. What did you learn new today? What tool did you recently add to your testing hat? This is a win-win so that you will stay close to the technology.
8.One-stop solution for all problems:
You can't find a quick fix for everything. Few things take time to brew. Don't just rely on the standard approach. Following the process and standards is a good discipline. But sometimes you need to tweak them. Build an adaptive meta-process. It leads to slow and continuous improvements.
9.Pessimistic thinking and insecurities:
Even after all the hardships, we strive to be the best version of ourselves. Sometimes, these negative thoughts and insecure feelings will pull us downwards. Nothing but this causes bleakness. So don't try to avoid challenging situations instead of handling them. Accept that these thoughts are normal and face them.
10.Thinking you are alone:
You are not a lone tester. There are a lot of testing communities and testing enthusiasts selflessly helping people. If you need assistance, reach them and try to get it solved. Sharing is caring.
How this Unlearning is helpful to Testers?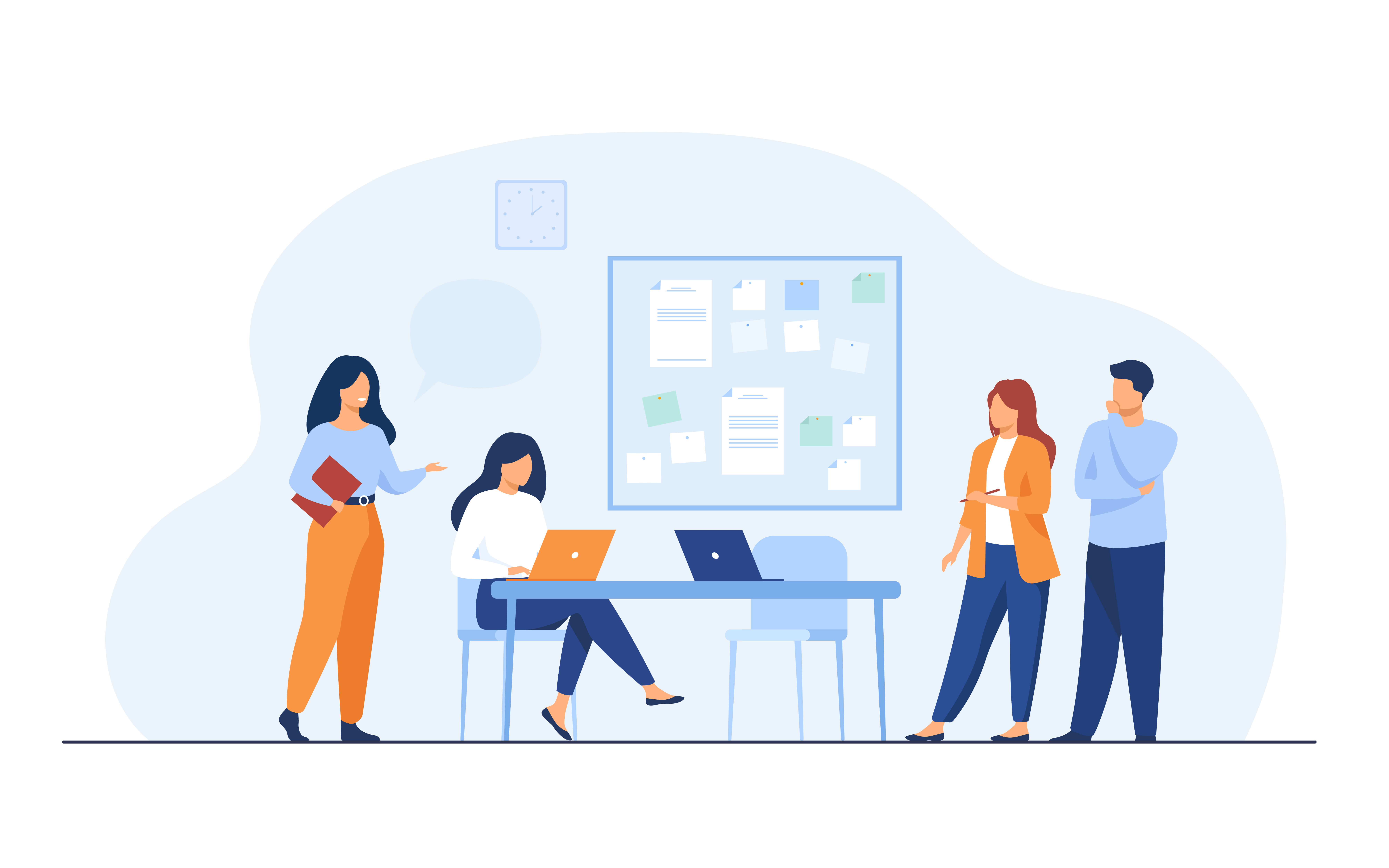 "Unlearning makes learning at least three times longer than necessary."

― Mokokoma Mokhonoana.
We discussed some important traits/topics that the tester should unlearn. There are various advantages to it:
Happy days
Stress-free life
Real work-life balance
Bring out the "best" version of yourself
Self-motivated
Career progression
Realize self-worth
Boosts your Emotional quotient(EQ)
Better profile visibility
"Learn to unlearn."

― Benjamin Disraeli.
Ah, I know it doesn't sound superficial. Because we need to change the system, your body, and your mind. This requires a lot of strenuous effort. But the key here is "Consistency". Overall you should reminisce your younger-self QA days and try to unwind yourself based on your current learnings and experiences. We should work on taming our minds and hearts. We will win for sure. Along with learning, please educate the importance of unlearning so that the testers can have a well-balanced life.
We hope this helped you to break some myths you were carrying all these years! Good luck with unlearning yourself.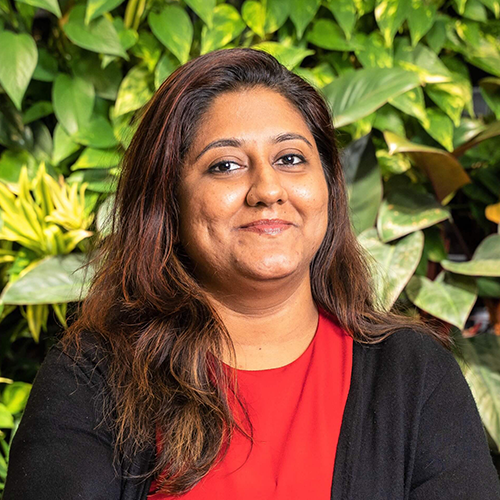 Pricilla Bilavendran
Pricilla is a Passionate Test Engineer currently working with Billennium IT Services (M) Sdn - Malaysia, with a decade of experience in Quality Assurance. She has experience in different flavors of Testing like Functional, EDI, ETL, Automation, and API Testing. She is a Postman Supernova and speaks at various events regarding APIs and Postman. She is passionate about Cloud computing and is an "AWS Community Builder". Also, she is one of the global ambassadors of WomenTech Network. She believes in coexistence and harmony. She is a certified mentor and helps many test engineers through her mentoring sessions. She is an active community contributor through her blogs, webinars, and workshops.She staunchly believes in Karma.
Related Posts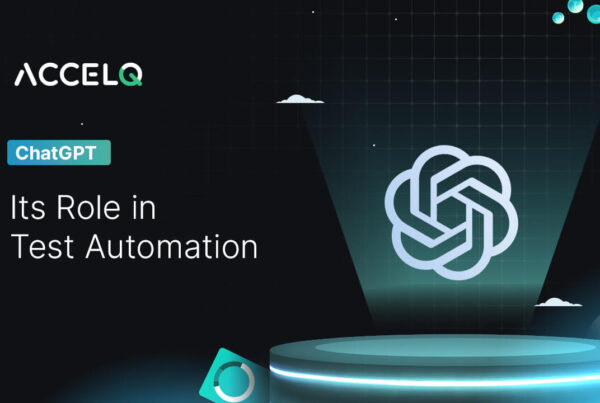 ChatGPT and Its Role in Test Automation
JTVCc25pcHBldCUyMGJsb2dicmVhZGNydW1icyUyMGJfY2F0ZWdvcnklM0QlMjJUZXN0aW5nJTIyJTIwYl91cmwlM0QlMjJodHRwcyUzQSUyRiUyRnd3dy5hY2NlbHEuY29tJTJGY2F0ZWdvcnklMkZ0ZXN0aW5nJTJGJTIyJTVEJTIwJTNDZGl2JTIwY2xhc3MlM0QlMjJibGdfX2ZlYXR1cmVfaW1nYyUyMiUzRSU1QnNuaXBwZXQlMjBkaXNwbGF5aW1nJTVEJTNDJTJGZGl2JTNFJTVCc25pcHBldCUyMGRpc3BsYXlkYXRlJTVEJTNDcCUzRVJlbGVhc2VkJTIwYnklMjBPcGVuQUklMjBvbiUyMDMwdGglMjBOb3ZlbWJlciUyMDIwMjIlMkMlMjBDaGF0R1BUJTIwZ2FybmVyZWQlMjBvdmVyJTIwMSUyMG1pbGxpb24lMjB1c2VycyUyMGluJTIwaXRzJTIwZmlyc3QlMjB3ZWVrJTIwYWZ0ZXIlMjBsYXVuY2glMjElMjBXaHklMjBoYXMlMjBpdCUyMHRha2VuJTIwdGhlJTIwb25saW5lJTIwd29ybGQlMjBieSUyMHN0b3JtJTNGJTIwRm9yJTIwYSUyMHN0YXJ0JTJDJTIwdGhpcyUyMG1vZGVsJTIwZW5hYmxlcyUyMGludGVyYWN0aW9ucyUyMGluJTIwYSUyMG5hdHVyYWwlMjBjb252ZXJzYXRpb25hbCUyMG1vZGUuJTIwV2l0aCUyMGl0cyUyMGRpYWxvZ3VlLWRyaXZlbiUyMG1vZGVsJTJDJTIwQ2hhdEdQVCUyMGNhbiUyMGFuc3dlciUyMHF1ZXJpZXMlMkMlMjBhbnN3ZXIlMjBmb2xsb3clMjB1cCUyMHF1ZXN0aW9ucyUyQyUyMGFuZCUyMGV2ZW4lMjBhZG1pdCUyMGl0cyUyMG1pc3Rha2VzLiUyMFBvd2VyZnVsJTJDJTIwaXNuJUUyJTgwJTk5dCUyMGl0JTNGJTNDJTJGcCUzRSUwQSUzQ3AlM0VCdXQlMjBkbyUyMHlvdSUyMHRoaW5rJTIwQ2hhdEdQVCUyMGNhbiUyMHRyYW5zZm9ybSUyMHNvZnR3YXJlJTIwdGVzdGluZyUzRiUyMExldCVFMiU4MCU5OXMlMjBmaW5kJTIwb3V0LiUzQyUyRnAlM0UlMEE=In this article, we shall talk about: What is ChatGPT? ChatGPT and Automated Testing How to improve software testing with ChatGPT Using ChatGPT for low-code testing Downsides of ChatGPT for…