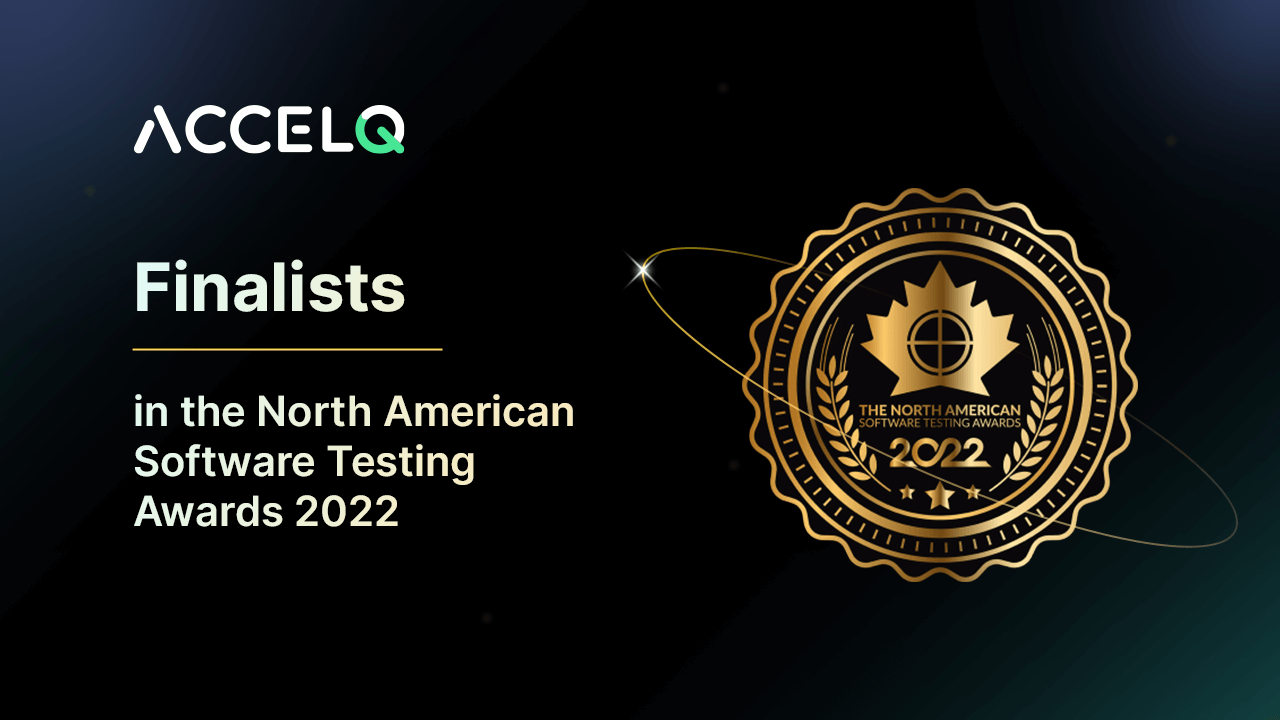 ACCELQ is delighted to be selected as the Finalist at The North American Software Testing Awards 2022 in the "Leading Vendor" category.
The North American Software Testing Awards honor companies, teams, and individuals who have accomplished significant achievements in the software testing and quality engineering market.
The Leading Vendor category evaluates vendors from all over North America on the below criteria -
Evidence and evaluation of a commitment to high quality and standards for customers
Commitment to customer satisfaction and continuous improvement
Evidence of Value for money, reliability, flexibility, and responsiveness to change
Proof of thought leadership and drive to excel in the Software Testing and QA industry.
We at ACCELQ are privileged to be announced finalists at this prestigious award for the 2nd year in a row. We thank our clients and partners for the trust bestowed on us.
Learn more about other 2022 Finalist here - https://softwaretesting.news/products/testawards/finalists-2022/
About ACCELQ
ACCELQ offers AI-powered codeless test automation and management built on a cloud-native platform. ACCELQ provides a unified platform for web, mobile, API, database, and packaged apps. Automation-first, codeless capabilities make it easy to use for testing teams without deep programming expertise. ACCELQ allows businesses to achieve 3x productivity and over 70% savings with its industry-first autonomics-based automation platform. ACCELQ was named a leader in The Forrester Wave™: Continuous Test Automation Suites, Q2 2020 report.