Test automation + transformation: it's all about the people

Every software development team today is out on a mission to adopt the best tools for successful test automation. What many don't realize is the significant role people play in speeding up testing cycles and driving the best test automation results.
Test automation enables QA teams to accelerate the process (and outcomes) of testing. Instead of manually testing each aspect of the software under test, teams rely on an array of powerful automated testing tools to ensure a bug-free delivery. As a result, test automation overcomes the challenges of oversight and mistakes while also freeing teams of the monotony of running repetitive manual tests.
Testing automation relieves testers of tedious tasks and ensures continuous testing cycles by ensuring consistent engagement in the testing process. It also alleviates inaccuracies and missing results while making testing more cost-effective. Moreover, with test automation, QA teams can work in tandem with development teams in a single integrated process and produce quicker test results.
What Significance Do People Hold in Test Automation?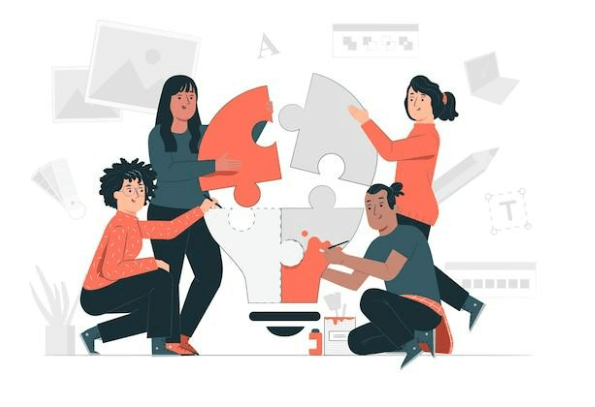 Most development teams are under the impression that having the right tools is all they need for successful test automation. But, unfortunately, that isn't true. With the business landscape, quality engineering trends, and customer needs changing so quickly, a handful of tools is not enough to navigate challenges. For complex projects, in particular, making even the slightest adjustments can be laborious and not worth the effort — unless you have a team that is unfailingly focused on turning the test automation vision into reality.
In today's era, failed projects aren't because of improper use of tools. In most cases, failure can be attributed to poor requirements gathering, analysis, and change management. All these aspects tie directly to the people angle. Regardless of the number of tools you use, unless you have a team that knows how to deal with turbulent and challenging environments, you cannot achieve the desired results.
People play a significant role in test automation. You might have all the latest test automation tools in place, but you also need an empowered and highly efficient team who can make the most of those tools. Focusing on people in your test automation strategy will enable test automation teams to:
Share a common vision, purpose, and goal, and work towards delivering continuous, sustainable results.
Model collaborative behavior and work together to achieve outcomes within time and budget.
Do their best work while enjoying autonomy, freedom, creativity, and innovation.
Build a culture that empowers them to welcome change with agility and flexibility rather than continuously avoid it.
Quickly adapt to customer demands and the evolving market.
Offer a common ground for teams to share their ideas, questions, and concerns and feel safe taking risks.
Provide (and receive) collaborative and constructive feedback, and share new ideas and approaches for better outcomes.
How Can You Empower People for Successful Test Automation?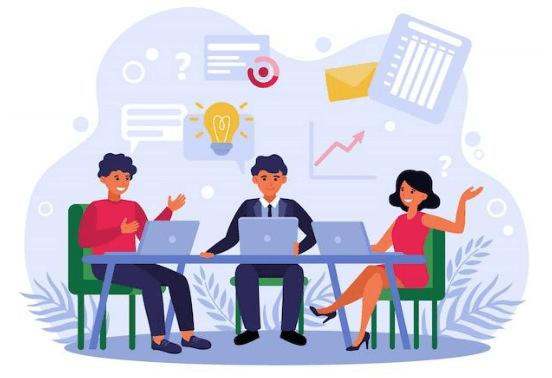 If you want to drive successful test automation outcomes, you need to focus on empowering your teams. Here are some steps you can take:
Foster Collaboration
In today's DevOps-obsessed era, the time to bridge the silos between the IT department and other business units has come. Enabling all departments to collaborate and work together on major releases can ensure high levels of quality and efficiency.
Having Business Analysts work in close collaboration with development, testing, and operation teams helps further augment the quality of development and the precision of testing. It also helps uncover areas of improvement in test automation practices, thus driving better results.
Build an Agile Mindset
One of the first things software development teams need to do to drive successful test automation is to build an agile mindset. Empowering IT teams and business stakeholders to move away from rigid waterfall approaches can go a long way. The right agile mindset focuses on building a culture of collaboration and learning while also staying flexible to achieve high-performing results.
When combined with advanced tools and processes, such a mindset can lead to incremental value delivery to customers. Because different team members work side by side, they feel more engaged and work together to achieve a common goal.
Take a Customer-Oriented Approach
Successful test automation also requires you to go a step further from just taking care of your customers' needs. You need to inculcate a deep desire to exceed customer expectations. This can include:
Changing the mindset with which you interact with customers
Working towards better aligning business goals with customer needs
You must also build a culture where teams constantly strive to ensure customers have great product experiences.
Educate and Train
Educating and training your teams can enable each member to have a better understanding of the end-to-end processes they create. Such empowerment also provides an in-depth knowledge of the customers they are creating the product for.
In the long run, this helps in ensuring better alignment between product features and customer requirements. It also paves the way for a happy team – a team that is involved in their job has a clear vision, and works together with other members to achieve that vision.
Test automation is a great way to accelerate the path to digital transformation. But successful test automation isn't just about the tools, methodologies, or strategies as much as it is about the people who will be using them. Agile teams who focus on the people aspect of test automation are the ones to experience successful business outcomes and transformations.
Putting people at the center of your test automation strategy can allow you to elevate your business results. Those who drive time and energy on empowering their teams, fostering cross-team collaboration, and adopting customer-centric approaches are driving to new levels of success (despite the challenges) and capitalizing on the opportunities ahead.
ACCELQ offers a powerful AI-powered, codeless test automation tool on the cloud. It serves as a unified platform for multi-channel automation for the entire enterprise stack across web, mobile, API, backend, and desktop. In addition, it offers a true platform to achieve continuous test automation with zero coding.
If you want to take a revolutionary approach to business assurance and enable compelling test automation results in multi-cloud packaged cloud environments, contact us today!