Introduction to Salesforce Sales Cloud

Today, sales representatives must engage with their customers via a smart and dynamic cloud platform. This is achievable using the Salesforce Sales Cloud platform. It is a cloud-powered customer relationship management (CRM) tool that streamlines sales and customer service for organizations.
In this article, you'll learn:
Here's everything you need to know about Salesforce Sales Cloud.
What Is Salesforce Sales Cloud?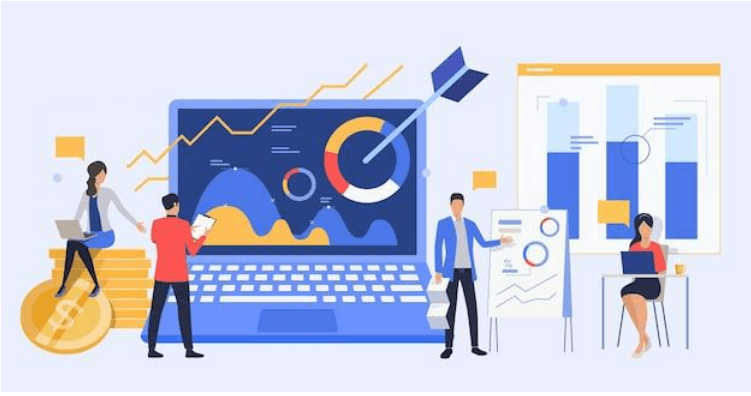 Salesforce Sales Cloud is a CRM platform designed for B2B and B2C sales companies. Along with sales, this platform also supports marketing and customer service. In essence, this Salesforce platform enables organizations to improve their sales process by:
Centralizing customer data on a single platform
Centrally storing product-related information, including price and order number
Enabling collaboration among different business teams
Automating manual sales-related tasks
Creating dynamic marketing campaigns
Triggering automated emails to customers
Besides these core capabilities, Sales Cloud is a completely customizable platform available as a SaaS platform and a mobile app. As a result, sales executives can access customer and product information anytime, anywhere, while on customer calls.
Developed on the flexible Salesforce 360 platform, Sales Cloud enables organizations to leverage their existing legacy systems without any "rip and replace." Furthermore, Sales Cloud integrates seamlessly with third-party systems to improve the overall sales experience.
So, how does Salesforce Sales Cloud benefit enterprises? Let's discuss that next.
6 Key Benefits of Salesforce Sales Cloud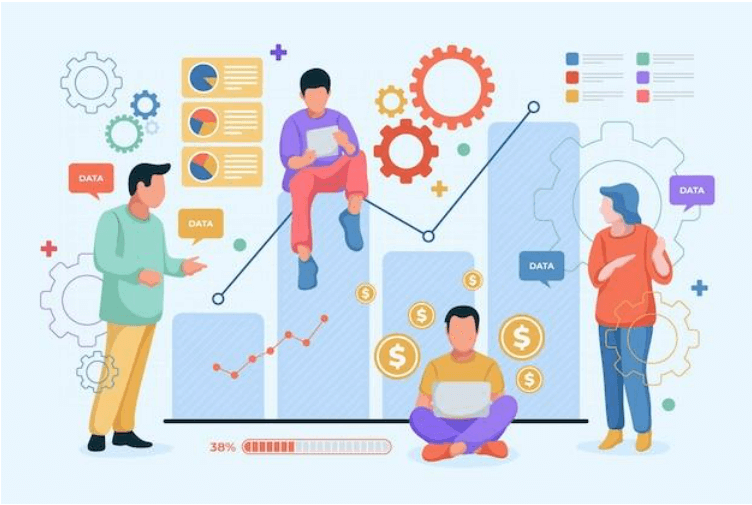 Sales organizations can benefit from investing in the Sales Cloud platform in the following ways:
1. Customer Personalization
With Sales Cloud, organizations can personalize their sales process to meet individual customer or company needs. Personalized services convert more prospects and increase customer loyalty.
2. Higher Mobility
Salesforce Sales Cloud can drive mobility in the age of mobile phones and the "work-from-anywhere" model. From any location, sales teams can now track their sales leads and monitor sales-related activities.
3. Faster Business Growth
According to Salesforce, organizations must focus on realizing a high customer retention rate, and understandably so. In actuality, as Salesforce outlines, businesses customarily target a retention rate of more than 85%. Favorably, Salesforce Sales Cloud can drive business growth and increase customer retention by consolidating all sales-related information on a single platform.
4. Improved Sales Forecasts
Sales Cloud enables organizations to make accurate sales forecasts. With this platform, organizations can retain customer and sales data, which is critical for making accurate predictions.
5. Lead Generation
The Sales Cloud platform can also improve the quality of sales leads or prospective customers. This platform enables sales professionals to make data-driven decisions, target the right customers, and collaborate with other sales channels or partners.
6. Improved Productivity
Using Sales Cloud dashboards, organizations can track and improve the productivity of their sales teams. In fact, using AI technology, organizations can leverage Sales Cloud functionality to identify potential sales leads and close sales deals quickly.
To that end, let's discuss the various modules of Salesforce Sales Cloud.
Modules of Salesforce Sales Cloud
Salesforce Sales Cloud comprises the following 7 modules or functionalities:
1. Campaign Management
The Campaign Management module in Salesforce Sales Cloud is designed for marketing campaigns in any organization. This module supports various types of marketing campaigns, including advertisements, business emails, events, seminars, and customer calls. In addition, through targeted campaigns, organizations can leverage this module to generate higher revenues and conversions.
2. Leads Management
In Sales Cloud, a potential sales lead is any individual interested in buying a company's product or service. This could be the result of a targeted marketing campaign or even a regular sales call. Through this module, organizations can store information about a potential lead, like name, email, company, and contact number.
3. Accounts Management
This Sales Cloud module stores information about potential customers or companies interested in an organization's products or services. Using this module, organizations can store account information like the company's name, contact persons interested in the sales deal, and additional information like the company's website, phone numbers, and fax numbers.
4. Contacts Management
For each registered customer account, sales organizations also maintain a list of contact people driving the business sale. The Contacts Management module is designed for this purpose. With this module, sales organizations can maintain contact information in the form of contact name, mobile number, phone number, email address, and the associated account (or company) name.
5. Opportunities Management
Opportunities management is all about the right time to close a business deal with a registered account (or customer). Using this module, sales teams can specify each account's current stage (for example, qualification, scheduled meeting, or sales negotiation).
6. Cases Management
After finalizing a sales deal, customers often face issues like delayed deliveries, improper configuration, or product defects. In sum, the Cases Management module of Sales Cloud covers all such customer issues. This module is crucial for tracking and resolving customer issues, thus ensuring customer satisfaction.
7. Reports & Dashboards
This module enables business stakeholders to get a detailed view of the company's sales performance and lead pipeline. For example, they can generate customized reports or use the dashboard to gain insights into marketing campaigns or ROI from advertising campaigns.
Next, let's examine why ACCELQ is the right choice for implementing Salesforce Sales Cloud.
Why Choose ACCELQ for Salesforce Sales Cloud
Since Salesforce implementations are complex, it is essential to thoroughly test them to ensure smooth functioning. This is where platforms like ACCELQ help.
With its AI-powered codeless test automation platform, ACCELQ is optimized for Salesforce technology. Additionally, as an ISV partner with Salesforce, ACCELQ aligns with each of the Salesforce releases. On the whole, ACCELQ provides seamless support for the Salesforce technology stack, including the Sales Cloud tool.
Moreover, ACCELQ is the only cloud platform listed on the Salesforce App Exchange. With its continuous test automation, ACCELQ enables its customers to implement a variety of Salesforce projects.
To that end, here are some ways organizations can benefit from our expertise in Salesforce:
3x faster testing cycle using test automation
70% lower test efforts with test automation
Reduced overall costs of Salesforce testing
Are you looking to enhance your sales productivity using the Salesforce Sales Cloud platform? We can help you in your transformation journey. Contact our QA consultants today.