How ACCELQ Can Enhance Your SAP Testing Process?

Posted On: 25 August 2023
SAP is a leading enterprise resource planning (ERP) system that 86% of companies use to manage their business operations. It is, in fact, the backbone of most businesses. But while SAP is crucial for businesses, it's complex and constantly evolving. This makes SAP testing a necessity.
To that end, this article sheds light on the following: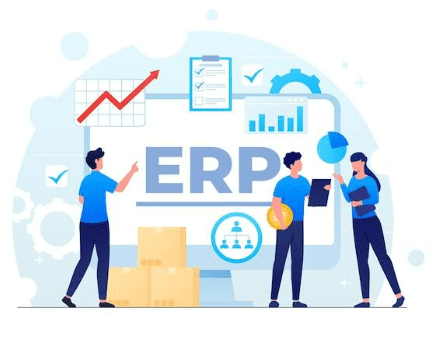 SAP testing is a testing approach used to test the SAP modules and ensure their proper functioning. It is effective, but SAP's frequent updates and version changes make testing hard.
Luckily, tools like ACCELQ offer a codeless and streamlined solution to tackle these issues effectively. ACCELQ aligns with the ongoing SAP releases and version changes, making it an ideal tool to keep pace with changes.
But before we get into the nitty-gritty of how ACCELQ can aid your QA teams in testing the SAP modules, let's discuss the challenges in SAP testing.
Challenges in SAP Testing
Here are a few challenges companies face with SAP testing:
1. Frequent Updates
SAP regularly releases new updates and patches, which can introduce new defects and compatibility issues in the modules. This makes SAP testing difficult and time-consuming. It also increases the cost of maintaining and updating test cases.
2. Limited Test Coverage
SAP systems are complex and have a wide range of functionality. For that reason, SAP testing is difficult and creates the possibility for defects to go unnoticed.
3. End-to-End Testing Challenges
SAP systems integrate with several internal and external third-party systems that don't work cohesively. As a result, the complexities and dependencies of each system and establishing coordination between them make end-to-end SAP testing difficult.
4. Lack of Skilled SAP Testers
SAP testing requires specialized skills and knowledge of SAP modules and interfaces. Moreover, SAP testers must stay informed of SAP's ongoing advancements and upgrades to maintain proficiency. However, finding such skilled SAP testers has become a challenge.
Companies need an efficient and reliable SAP testing solution to overcome these challenges.
A reliable SAP testing solution will allow companies to:
Expand the test coverage and perform a more comprehensive test on SAP modules
Accelerate testing and deliver products at a rapid pace
Keep pace with SAP's changes, and test all modules after every update
Automate testing and solve the problem of limited SAP testers
One such solution is ACCELQ, as it allows for codeless and AI-powered SAP automation testing.
Recognized as a leader in Continuous Automation Testing Platforms in 2022 by Forrester, ACCELQ is an AI-powered codeless test automation QA tool that handles testing complexities across web, desktop, and mobile platforms.
From automated test case generation to visual test case management and zero vendor lock-in, ACCELQ is easy to use and more effective than others. It promotes cross-collaboration and helps the QA team move away from repetitive tasks to focus on high-value ones.
Here's a quick glance at the ROI it helps companies achieve:
7.5x faster automation
53% cost reduction
72% lower maintenance
How Does ACCELQ Simplify SAP Testing
ACCELQ Test Automation for SAP simplifies SAP testing on the back of the following capabilities:
1. Codeless Automation
ACCELQ's codeless automation tool allows you to create and maintain test scripts without writing any code. As a result, it becomes easy for anyone to get started with test automation, even if they don't have prior programming experience.
2. SAP Object Handling
ACCELQ's AI-powered SAP object handling feature can identify and interact with SAP objects and iframes, even when they are nested or complex. This makes it easy to test even the most complex SAP applications.
3. Visual Modeling
ACCELQ's visual modeling feature enables the QA team to create test cases and align them with ongoing SAP releases. They can also customize the reusable assets for SAP application flows.
4. AI-Powered Self-Healing
ACCELQ's AI-powered self-healing feature can automatically update the test scripts and object library when SAP releases new updates or patches. This ensures the tests are up-to-date and run smoothly, even when SAP changes its UI.
5. CI Alignment with SAP Releases
ACCELQ aligns with CI and supports in-sprint automation for shift-left testing. It provides coverage analysis and traceability for intelligent test planning and tracking. Additionally, the tool integrates with the CI/CD pipeline, which makes automated regression executions easy. The tool helps in reducing defects in production.
Ready to start your codeless
test automation journey?
Contact Sales and discover how quickly you can get started.
Benefits of ACCELQ for SAP Testing
In essence, ACCELQ for SAP testing can help companies to:
Democratize SAP testing: Allows technical and non-technical users to create test cases and perform SAP testing.
Increase testing coverage: The tool increases the test coverage of SAP applications, which can help the QA team to find more defects and improve the quality of applications. It also helps identify SAP objects and nested iframes that increase the coverage.
Reduce errors: ACCELQ allows the QA team to perform continuous testing and reduce the scope of errors by aligning with SAP releases.
Key Features of ACCELQ for SAP Testing
Here are a few key features that could aid the QA teams in effective SAP testing.
1. Automated Test Creation
ACCELQ's codeless automation tool makes it easy for anyone to create automated tests for SAP applications, regardless of their coding experience. This is possible thanks to the tool's pre-built components and reusable test modules, which can be used to create test cases without writing any code.
2. Test Data Management
ACCELQ's test data management capabilities help teams to ensure their test data is accurate, consistent, and secure. This is essential for ensuring the reliability and accuracy of test results.
3. End-to-End Test Automation
ACCELQ's SAP automation testing supports end-to-end automated testing for SAP applications. The QA team can create comprehensive test scenarios encompassing various SAP functionalities and interactions and ensure that critical end-to-end business processes are thoroughly tested. It reduces the manual effort required for testing and minimizes the chances of overlooking critical errors.
4. Test Execution and Reporting
ACCELQ reports provide a comprehensive and interactive view of test execution results. The QA team can view the results in real-time as the tests are executed and auto-refresh the reports to ensure the information is updated. In essence, the reports provide a unified view of execution results. Test reports in ACCELQ are functional and actionable, providing insights into the health of your software and helping you identify and fix defects quickly.
5. Integration and Collaboration
ACCELQ integrates seamlessly with existing tools and offers unmatched version control and governance capabilities. It can integrate with various internal and external systems and other SAP products to simplify traceability across every project lifecycle stage. It also allows the developers and QA teams to collaborate and keep pace with the evolving requirements while staying aligned and on schedule.
ACCELQ Test Automation for SAP emerges as a game-changer among the gamut of SAP testing tools. Its advanced test automation capabilities empower companies to expedite SAP testing and accelerate releases. The AI-powered automation allows the QA team to focus on critical scenarios and save time on manual testing. Furthermore, it provides robust reporting and analytics capabilities that enable teams to gain valuable insights into the testing process.
Also, with its array of unique features and impressive track record in helping companies improve their SAP testing processes, ACCELQ helps companies stay ahead of the competition, achieve faster time-to-market, and elevate their software quality to deliver outstanding user experiences.
ACCELQ's proven success makes it a trustworthy partner for any company seeking to ensure its SAP applications' seamless functionality, reliability, and performance. So, if you're looking for a reliable solution for your SAP testing needs, ACCELQ is the go-to tool.
Don't just take our word for it - try ACCELQ for yourself and see the difference it can make in your SAP testing process. Contact us for a free 14-day trial or to schedule a demo.