2022 has been an action-packed year for all here at ACCELQ, filled with product releases and ground-breaking innovations in the Testing and Test Automation space.
ACCELQ grew 711% during the period, with support from Fortune 500 organizations leveraging the ACCELQ platform for their enterprise-wide needs and enabling DevOps. We thank our clients, partners, and the testing community for the continued trust they have bestowed on us.
Products
In our quest to build next-gen capabilities and bring the best in innovation to the table,
we rolled out the below product offerings and releases.
Release 5.1, in March 2022, brought several features to ease test development and management along with ACCELQ Mobile support for iOS devices connected to Windows desktops. The release also saw an overhaul of self-healing capabilities with significant improvements to Test Reports.
ACCELQ unveiled ACCELQ Live in April 2022, a revolutionary approach to digital assurance for cloud and enterprise apps. Using a Platform approach, ACCELQ Live delivers real-time live release alignment and pre-built reusable automated test assets for enterprise and cloud apps. We also announced a New marketplace model means software vendors and service providers can quickly build and deploy live packages to help accelerate business adoption and quality.
Release 5.2 of June 2022 extended the breadth and depth of Test Automation and Test management capabilities with an Enhanced Global Search and a major revamp to the Help Center. ETL Test automation, comprehensive command line interface support, and entity tab enhancements were also part of this release.


Recognized as the G2 Momentum Leader Fall 2022 in Automation Testing, Software Testing, Mobile App Testing, and Test Management.
ACCELQ was selected as the Finalist at The North American Software Testing Awards 2022 in the "Leading Vendor" category.
Named among the Top Products Driving Salesforce DevOps Innovation 2022 by salesforcedevops.net.
ACCELQ was also shortlisted as the "Emerging Favourites" in the Automated Testing Software category by Capterra, a free online service that helps organizations find the right software.
GetApp has ranked ACCELQ first in the Category Leaders for Automated Testing in 2022.
ACCELQ Ranked amongst the Fastest-Growing Companies in North America on the 2022 Deloitte Technology Fast 500.
Named in the list of Best Salesforce apps by Cyber News Publication.
ACCELQ was awarded the No. 1 Front Runner in the Automated Testing Software Category 2022. Front Runners assesses highly-rated software products based on usability and customer satisfaction, as ascertained by user review ratings.
Trusted by Top Enterprises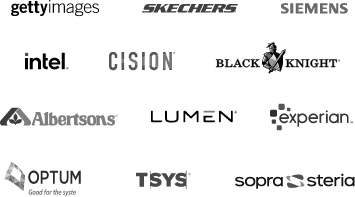 ACCELQ expanded its partnership with innovative companies worldwide this year, creating solutions that deliver value and transform how businesses provide Quality software.
Some Major partnerships include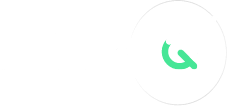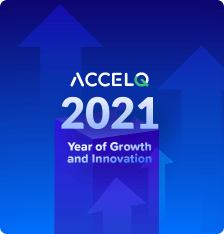 ACCELQ Announces 100% Growth in Annual Revenue as Adoption of its No-Code Test Automation Technology Soars. Doubled overall team size and expanded into the Australia/New Zealand region.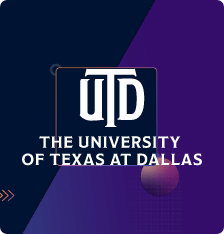 In Q1 this year, the University of Texas at Dallas adopted ACCELQ, the company's platform, as a part of a new curriculum course. Offered by the Naveen Jindal School of Management, the Digital Consulting Project course introduces students to test automation and test management using an AI-powered no-code platform in the cloud. With the addition of ACCELQ's test automation solution, students can tackle real-time automation use cases with a no-code platform that covers all aspects of a quality lifecycle.
ACCELQ UTD Hackathon 2.0 was held on Friday, 1 April 2022. The 60-hour Hackathon was the second Hackathon conducted by ACCELQ for The University of Texas at Dallas since the last version in November 2021. The Hackathon witnessed around 200 registration and 86 project submissions.
A Half-Day ACCELQ Hackathon was held for the students of the ACCELQ Internship Program in partnership with Geethanjali College of Engineering and Technology on 6 August.
The third version of the ACCELQ UTD Hackathon for the University of Texas in Dallas students was held on Saturday, 5 November 2022. The 36-Hour Hackathon themed around "Full Stack Automation" covered Web, API, and Database automation challenges.

Platinum Sponsor at DevOps Talks Conference (DOTC) in Melbourne from 24-25 March.

Exhibitors at EuroSTAR 2022 held in Copenhagen from 7-10 June.
Gold Sponsors at World Tour NYC held in New York on 23 June.

Exhibitors at Oracle Cloud World held in Las Vegas from 17-20 October.

Sponsors at Women in Tech Dreamin' at Jaipur, India, on 12 November.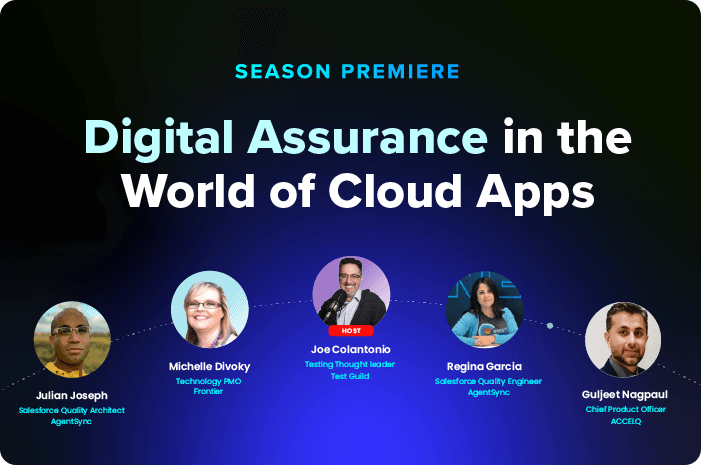 Q-LIVE Season Premier Salesforce Test Automation Event on 7 April featuring Julian Jospeh, Salesforce Architect, and Regina Garcia, Salesforce Quality Engineer, at AgentSync, along with Michelle Divokey, Technology PMO and Transformation Champion.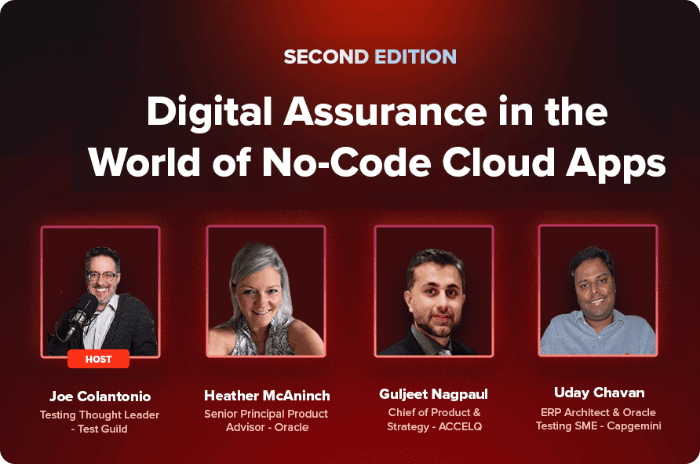 Q-LIVE Second version Oracle Test Automation Event on 28 June featuring Heather McAninch, Senior Principal Product Advisor at Oracle, and Uday Chavan, ERP Architect at Capgemini.

QAMA with Isabel Evans, an Independent Consultant, and Practitioner, on "The notion of quality and the notion of Failure" on 20 January

QWebinar on "Mastering Test Automation of the most complex scenarios" by Sanjay Kumar, Founder and Creator of SelectorsHub, on 17 February.

QWebinar on "Practical Tips to Speed Up UI Automated Tests" by Julia Pottinger, Head of Training and Development at QualityWorks, on 17 March.

QWebinar conducted on "What is in an Automation Tester's suitcase" with Laveena Ramchandani, Test Manager at EasyJet, on 12 May.

QWebinar conducted on "Kick-start your test automation journey" with Kushan Amarasiri, Senior Technical Lead QA at TIQRI, on 2 August.

Gold Sponsors for Automation Guild 2022 by TestGuild Conferences on 7-11 February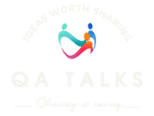 Diamond Sponsors for Codeless Conf 2022 by QA Talks community held on 9-10 April.

Sponsors at TestBash World by the Ministry of Testing held on 23 June.
Platinum sponsor for Testflix 2022 by The Test Tribe held on 8-9 October.
Participated in Testμ 2022 conference by LambdaTest on 23-25 August
3-week Internship program for students at Geethanjali College of Engineering on Technology in July 2022, Hands-on training aligned with the college curriculum on "Software testing methodologies."
With the same vigour and enthusiasm, we shall continue to make automation even more sustainable for the real world in the coming year. So stay tuned for our next mega release in 2023, where we bring innovation at its best.
We wish you and your family Happy Holidays and a Happy New year in advance!