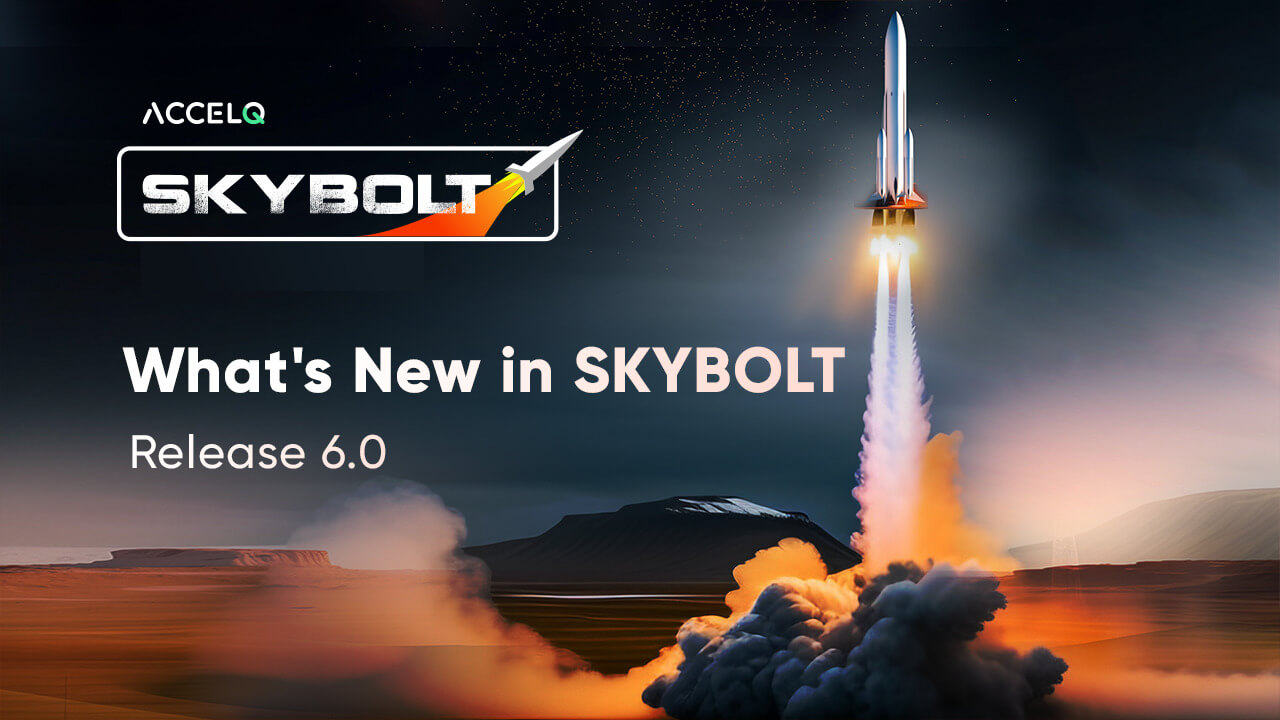 ACCELQ's biggest release ever, SKYBOLT, has taken flight. Its launch date was set for Thursday,  2nd Feb 8AM PST.
The SKYBOLT release enhances automation development and collaboration while maintaining the robust design foundation that users have grown to love in ACCELQ. This is achieved through the introduction of an all-new Design Studio, which brings exceptional fluidity to Scenario development. The Design Studio is powered by the revolutionary AiRecord technology, which allows for live browser automation recording and tests authoring without the need for element identification.
Our previous releases made significant advancements in cloud collaboration, but SKYBOLT takes it to the next level with the introduction of an industry-first Pub-Sub model, allowing for cross-project asset sharing.
We could list many more features and innovations that SKYBOLT offers, but it's best to experience them yourself. Missed the opportunity to witness the liftoff.
Read more about What's new in ACCELQ SKYBOLT 6.0 Release here.