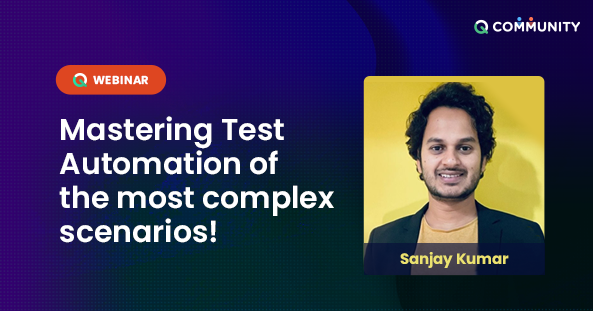 Mastering Test Automation of the most complex scenarios!
Thursday, 17th Feb | 8.30pm IST
Test automation is needed to automate several test scenarios with speed and accuracy in today's world. Unfortunately, many complex automation scenarios haven't been talked about much, and very little information is available about them over the internet.
Generally, these scenarios are not available in typical applications. Still, when we test complex enterprise applications in companies, that's where we find many such complex scenarios. Unfortunately, it becomes very complicated to automate them as we never learned about them and never discussed them; for example, How to automate the web element inside nested shadow dom, when shadow doms are inside an iframe, and a lot more.
This webinar will discuss all such scenarios and learn how to automate them.
Key Takeaways
Knowing about various complex web scenarios you may encounter in enterprise applications.
Mastering the concepts about such web elements and how to locate them in DOM.
Understand effective ways to integrate automation in DevOps cycle.
Learning how to automate these most complex automation scenarios with ease.
Speaker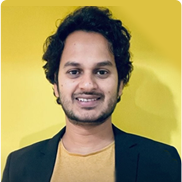 Sanjay Kumar
Sanjay Kumar is the Founder and creator of Selectorshub, TestCase Studio and ChroPath. He is on a mission to make software developers and testers life easy. Sanjay loves to build FREE community products with the great love and support of community and on a mission to automate each and every manual steps which our engineers doing repeatedly and save their precious time. Sanjay is also the recipent of Young Achiever 2021 and Indian Achiever 2020 award.
Fill in these details to stay updated on future events
About
Q Community aims to build and serve a community of Test Automation enthusiasts with a primary objective to find and nurture ways to transform test automation to be simpler, more reliable, and sustainable for the real world. Our vision is to drive community initiatives to make Automation easily accessible to the project teams and eliminate traditional skill-based silos within organizations. Keeping in line with the latest trends in the technology space, No-Code is explored as one of the primary means to achieve this objective.