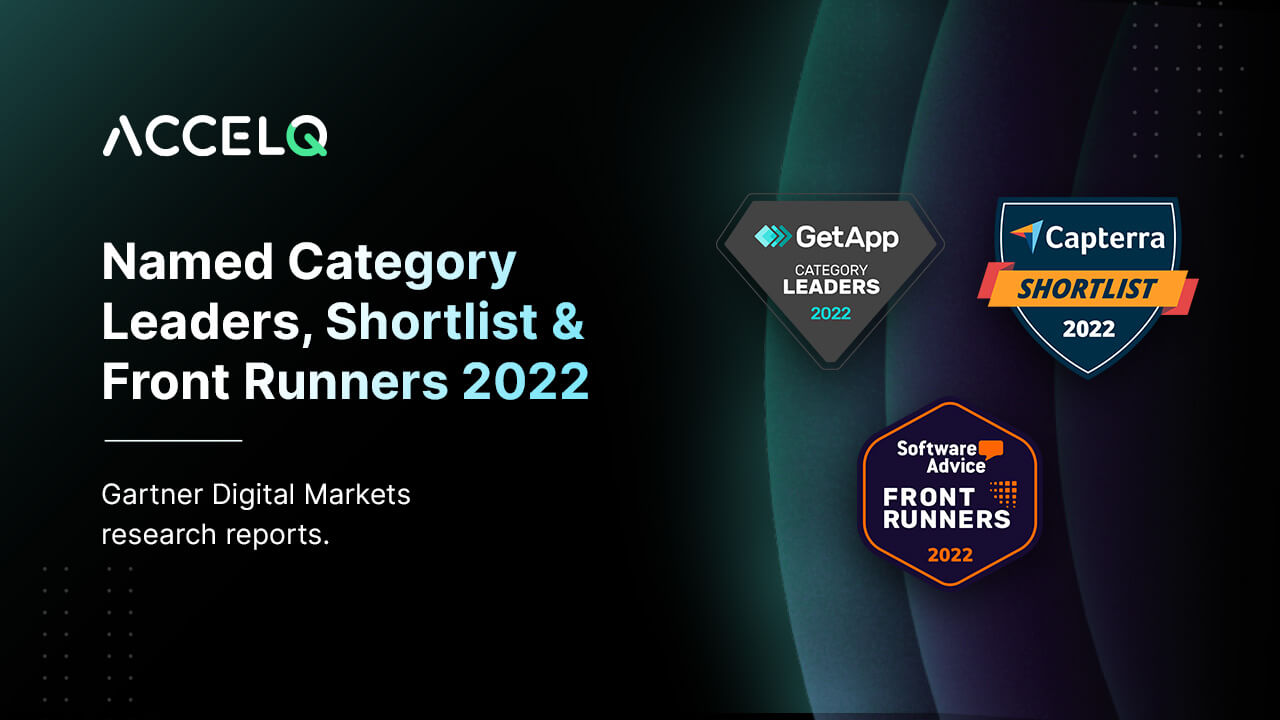 We are honoured to be recognized as #1 Category Leaders 2022 by GetApp , Shortlist 2022 by Capterra - leading software review platforms, and Front Runners 2022 by Software Advice.
Get App Category Leaders 2022 – Automated Testing
GetApp has ranked ACCELQ first in the Category Leaders for Automated Testing in 2022. Get App selects and ranks products based on an objective methodology developed by their research team.
We are proud to have scored 100 out of 100 points and maintained our ranking in all aspects - Ease of Use, Value for Money, Likelihood to Recommend, Customer Support, and Functionality.
According to GetApp, "to create each Category Leader's ranking, our research team may evaluate hundreds of products in any one category. Only the products with the highest scores become Category Leaders."
View the report here:
https://www.getapp.com/it-management-software/testing/category-leaders/
ACCELQ named in the Capterra Shortlist Report for Automated Testing Category
ACCELQ was also shortlisted as the "Emerging Favorites" in the Automated Testing Software category by Capterra, a free online service that helps organizations find the right software.
Capterra Shortlist is an independent assessment that evaluates user reviews and online search activity to generate a list of market leaders in the AUTOMATED TESTING space that offer the most popular solutions.
View the report at:
https://www.capterra.com/automated-testing-software/#shortlist
Software Advice Front Runners in the Automated Testing Software Platform Category
ACCELQ is honoured to have been selected as the No. 1 Front Runner in Automated Testing Software Category 2022. Front Runners assesses highly-rated software products based on factors like usability and customer satisfaction, as ascertained by user review ratings. Front Runners' reports feature products that users have rated highly for their product capabilities and customer satisfaction.
Learn More about Front Runners rankings:
https://www.softwareadvice.com/automation-testing/#frontrunners
About ACCELQ:
ACCELQ offers AI-powered codeless test automation and management built on a cloud-native platform. ACCELQ provides a unified platform for web, mobile, API, database, and packaged apps. Automation-first, codeless capabilities make it easy to use for testing teams without deep programming expertise. ACCELQ allows businesses to achieve 3x productivity and over 70% savings with its industry-first autonomics-based automation platform.