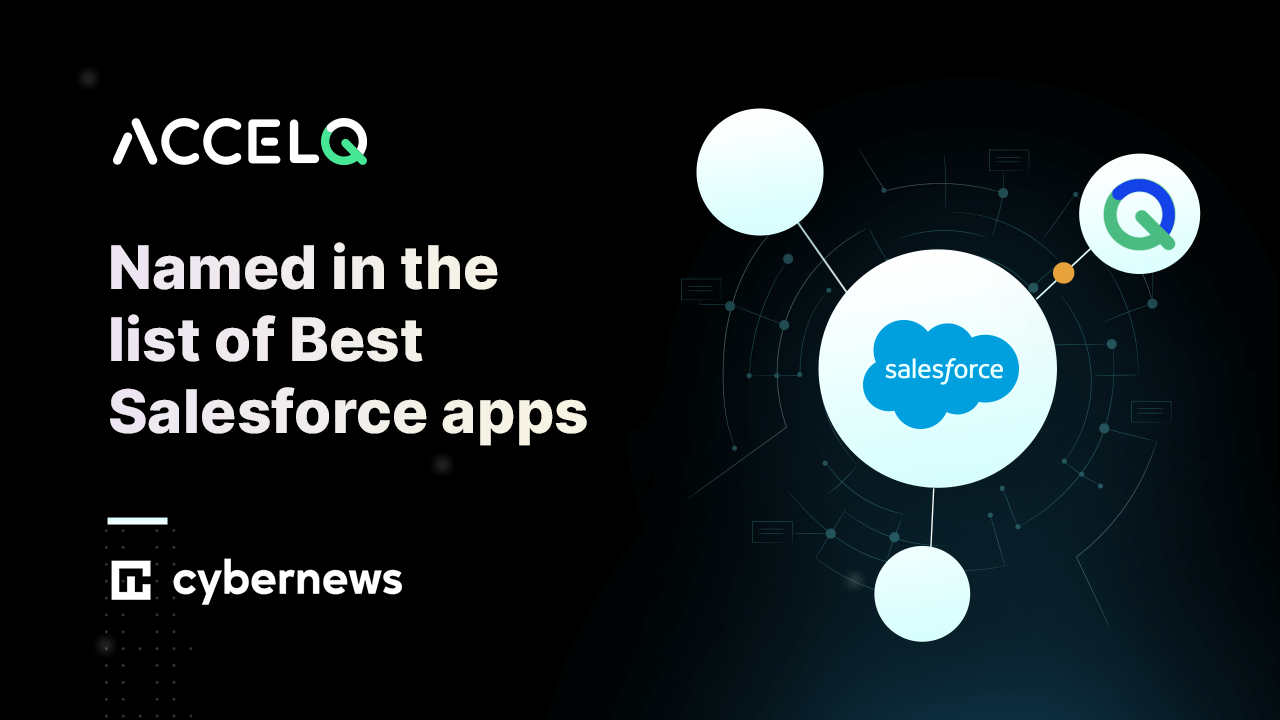 Today we have some exciting news! Our intelligent approach to test automation has recently brought us a feature in the best Salesforce apps article!
For this, we want to thank Cybernews – an online resource covering the latest cyber-related news, like changes in cryptocurrencies or tips on choosing a VPN for Android devices and performing independent research, tech analysis, and product reviews.
At ACCELQ, we help accelerate Salesforce test automation and improve the quality of your Salesforce releases. The most popular features of the ACCELQ continuous testing platform are its Codeless Test Automation and Agile Quality Management capabilities. It is the only cloud-based continuous testing platform that seamlessly automates web, API, and Mobile testing without writing a single line of code.
By automating critical aspects of the lifecycle, such as test design, test planning, test data generation, and test execution, teams of all sizes speed up their testing. ACCELQ accelerates Salesforce test automation with pre-defined Codeless Salesforce test assets with real-time release alignment. ACCELQ is aligned deeply with the Salesforce ecosystem of core products and partners. ACCELQ platform has achieved 3x acceleration in Release testing of Salesforce implementations across hundreds of customers across industry verticals.
Let our team of experts further walk you through how ACCELQ can assist you in achieving true continuous test automation.
Start your Salesforce Codeless Test automation journey with a FREE trial here.