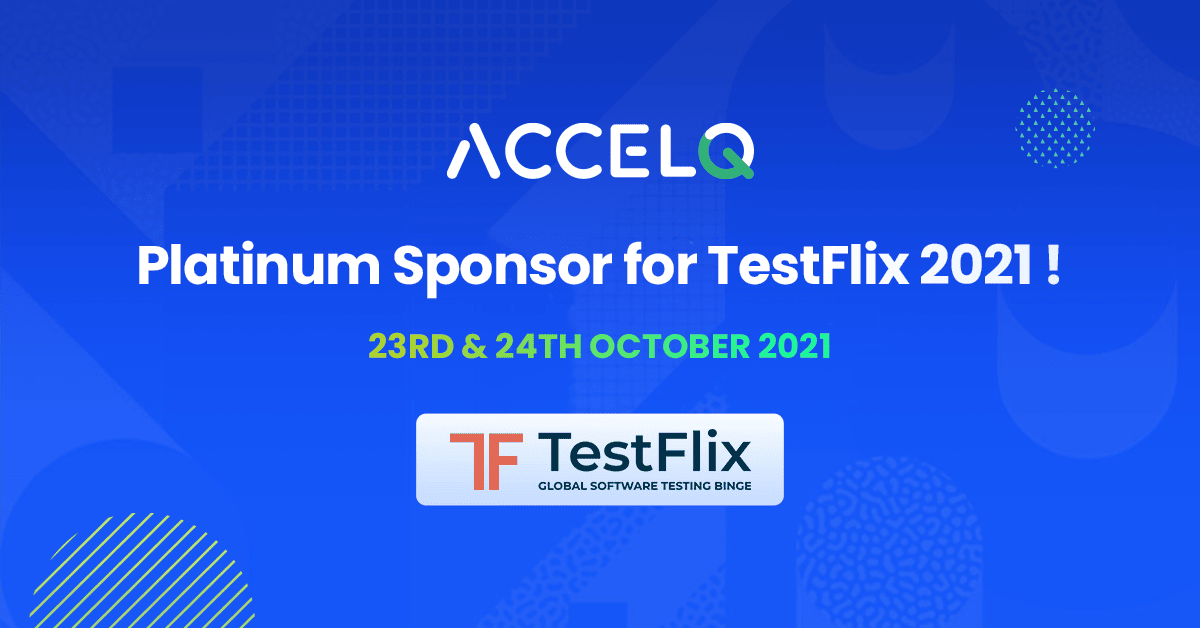 "Bored of Binge-watch in the Pandemic? How about Binge Learning? "
ACCELQ is proud to be Platinum sponsors at TestFlix 2021, Global Software Testing Binge to be held on 23rd and 24th October by The Test Tribe.
The conference will have a stellar speaker lineup of 100+ Global speakers sharing their years of experience in the form of crisp Atomic Talks.
We are thankful to The Test Tribe community for the partnership at their annual software testing binge. We can't wait to experience the passion, energy, and good vibes thousands of testers attending this event from the community would bring.
Grab your FREE pass here!