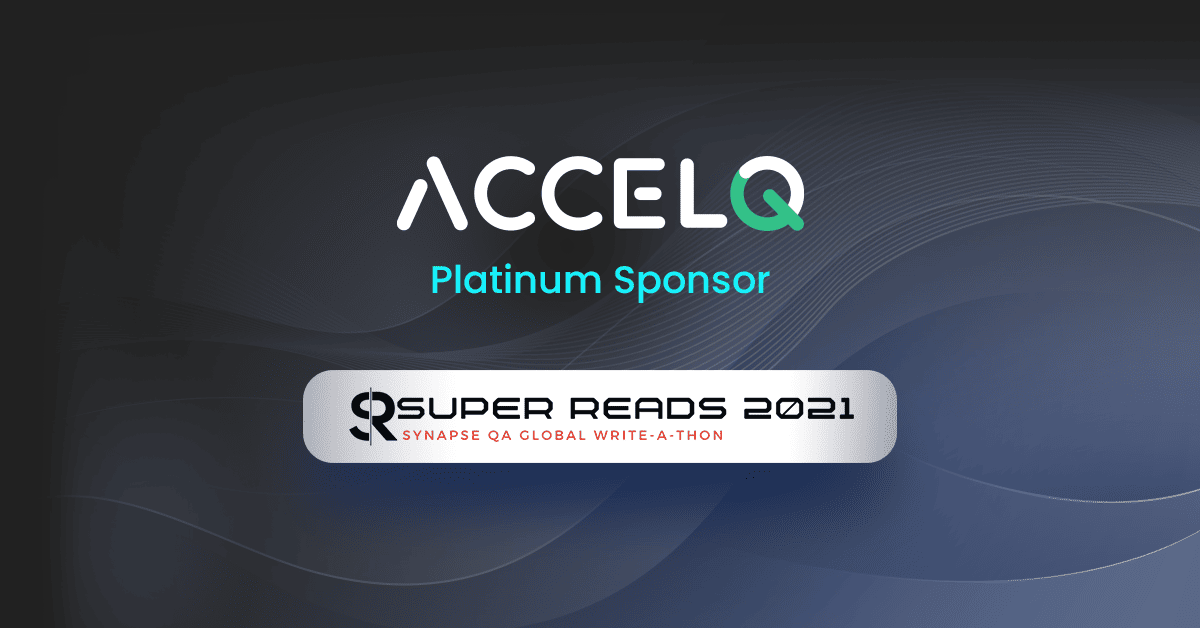 "Let's together celebrate the joy of writing." 
ACCELQ is delighted to be Platinum sponsors for Super Reads 2021 – Synapse QA Global Write-a-thon.
Super Reads is a unique event crafted with a vision to help others from the community showcase their innermost thoughts to the world in the form of writing and fostering talented minds to redefine creativity.
We are thankful to Synapse QA for the partnership for this one-of-a-kind global event and are excited to read your articles
Learn more about the event and participate here.