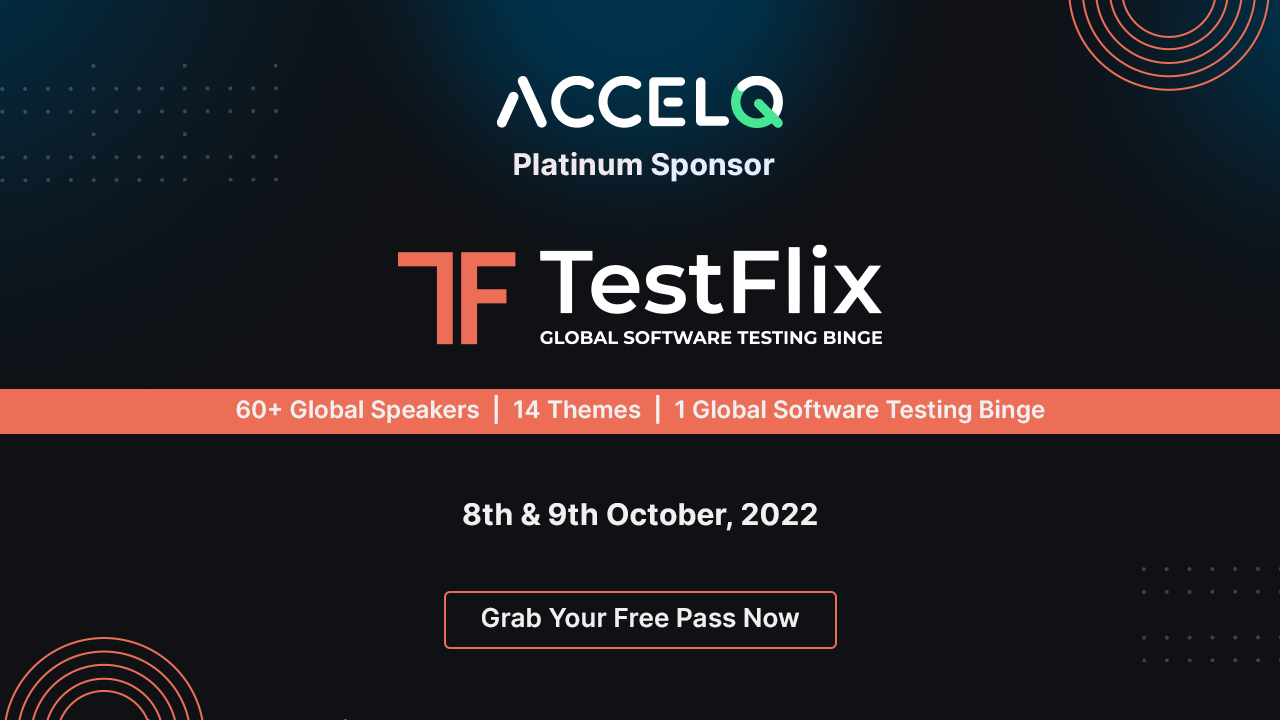 Event Date: 8th - 9th October, 2022
ACCELQ is proud to be Platinum sponsors at TestFlix 2022, Global Software Testing Binge to be held on 8th and 9th October by The Test Tribe community. The conference will have 60+ Global speakers sharing their insights across 14 themes through amazingly curated atomic talks.
TestFlix being a free-to-attend conference, will be an excellent opportunity for the testers to network, learn and have fun. We are thankful to The Test Tribe community for their partnership. We can't wait to experience the passion, energy, and community vibe at its best.
Drop by our booth to say "Hi" for a chance to win some fabulous prizes and swags.
Grab your FREE pass here!