Coupa Test Automation: Reduce Manual Efforts with ACCELQ

Organizations with complex supply chains are increasingly investing in spend management platforms like Coupa to streamline operations across procurement and finance. But even enterprise-grade software like Coupa demands test automation.
To that end, this blog will cover the following:
Coupa Test Automation – A Primer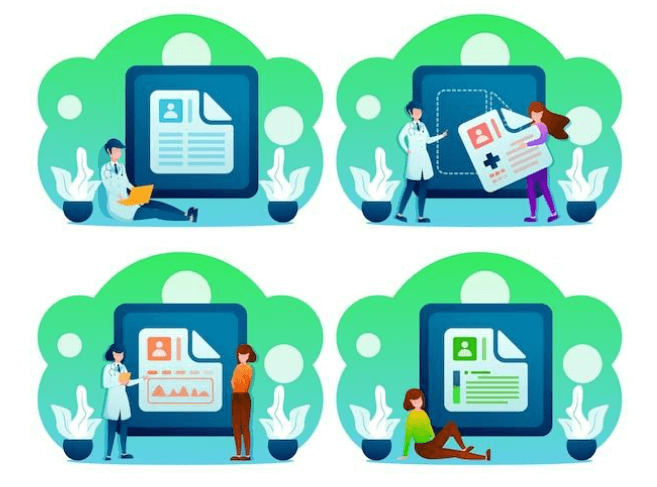 For organizations that struggle to monitor their operations in real-time, Coupa delivers exceptional insights into day-to-day processes. As a cloud-based business spend management platform, Coupa helps in making organizational spending more effective, profitable, and sustainable. With Coupa, modern enterprises can:
Unify complex source-to-pay processes, increase business efficiency, and boost operating margins.
Achieve greater visibility into spend and cash and effectively manage payments in a single place.
Optimize liquidity and working capital management while also improving forecasting.
Stay a step ahead of emerging trends and design a supply chain that is resilient, efficient, and sustainable.
Discover prescriptive insights to benchmark their business and make smarter supply chain decisions.
Although Coupa delivers a broad range of benefits, the platform needs thorough and continuous testing to meet the required quality and security standards. Unfortunately, frequent product releases and rapid UI/UX changes make manual Coupa testing extremely complex and time-consuming. Coupa test automation, on the other hand, helps in keeping up with evolving changes. Coupa test automation upholds functionality, availability, security, and scalability by quickly and efficiently testing every new release and feature update.
Selection Criteria for the Best Test Automation Tool for Coupa Testing
A modern, flexible, and simple test automation tool can streamline Coupa testing for functionality and integrations. If you want to simplify Coupa testing, you must choose a test automation tool that helps in quickly uncover and resolve issues. Here are some things to keep in mind while selecting the best test automation tool for Coupa testing:
Easy-to-Use
One of the first criteria that you should look for while choosing a Coupa test automation tool is the ease-of-use. A test automation tool with a short learning curve can help drive the best outcomes. In short, testing teams can quickly and easily get their way around the tool and accomplish their testing goals in an accelerated manner.
Codeless Test Scripting and Execution
With new features and updates constantly being launched, a Coupa test automation tool that offers codeless test scripting and execution is also a must. A modular and codeless tool can streamline testing across all layers and also span multi-cloud packaged environments. In addition, such a tool can help achieve continuous test automation and handle real-world complexities – with little or no coding.
Cross-Platform Integration
Another criterion that you must look for while selecting a Coupa test automation tool is cross-platform integration. Since modern business software like Coupa integrates with several ERP, accounting, and procurement tools, a test automation tool with built-in integration capabilities ensures new features and updates are tested across the IT ecosystem.
Reduced Manual Intervention
Choosing a Coupa test automation tool that reduces manual intervention also goes a long way in driving the right testing outcomes. For instance, a tool with automated test case generation can minimize manual labor while ensuring optimal testing coverage. Similarly, abstraction capability that enables in-sprint automation can accelerate the testing process and drive outcomes at 3x speed.
How Does ACCELQ Help Reduce Manual Efforts for Coupa Testing?
ACCELQ is a powerful, codeless test automation tool that serves as the ideal choice for Coupa testing. To that end, let's look at the different benefits of ACCELQ Coupa test automation:
Expressive, Modular, and Comprehensive Codeless Testing
ACCELQ, with its comprehensive codeless features, paves the way for expressive and modular Coupa testing. Using ACCELQ, you can carry out end-to-end Coupa testing for every feature or update across every layer, API, and endpoint.
End-to-End Release/Update Alignment with Coupa Products
The ACCELQ tool offers end-to-end release and updates alignment with Coupa products. Therefore, if Coupa launches any new feature, ACCELQ will offer a corresponding test suite. In essence, the tool ensures every functionality is tested for, and no version or feature change is missed.
Quick Identification of Gaps
Because ACCELQ aligns closely with every Coupa update, the tool makes it easy to quickly identify gaps and challenges. With ACCELQ, you can also ensure proactive coverage action by creating business functionality-specific test cases for existing and upcoming issues.
Self-Healing Test Automation
ACCELQ also offers advanced self-healing test automation capabilities that streamline complex script maintenance. By automatically identifying changes in objects, the tool prevents test flakiness, reduces the chances of failed tests, and ensures the test script updates with every change made to the product.
AI-based Object Handling
ACCELQ is designed to handle Coupa nested iframes, dynamic objects, and more. The tool's AI-based object-handling capability allows for simple, no-code handling of complex trees or validation logic. This enables super-fast Coupa testing with minimal manual intervention.
Ready-to-Go Regression Suite
ACCELQ offers pre-configured test assets that make Coupa testing extremely efficient. As a ready-to-go regression suite with best practices, tips, and template projects, the ACCELQ Coupa Universe offers a graphical blueprint of the Coupa application under test (AUT). Such visual mapping and relation of Coupa assets and their interactions in between allows teams to improve the quality of underlying application code.
Seamless Usability and Maintenance
Being an easy-to-use codeless tool, ACCELQ allows even non-technical Coupa users to create automated tests using the basic English Language intuitively. In addition, the large ACCELQ community makes it easy for testers to communicate on specific test cases, raise tickets, and track testing progress.
ACCELQ for Coupa Test Automation
The Coupa platform allows organizations to leverage a single business platform to track purchases, invoices, and expenses across global supply chain networks. But with new versions, updates, and features constantly being launched, Coupa testing becomes the need of the hour. Since manual approaches to Coupa testing can be extremely time-consuming, teams must rely on tools like ACCELQ for seamless, end-to-end Coupa test automation.
ACCELQ Coupa test automation aids in testing the software across all layers, including web, API, and database. By empowering test engineers with capabilities that match current and evolving requirements, ACCELQ Coupa test automation helps uncover possible issues and address them without impacting milestones or go-live deadlines.
Explore the capabilities and benefits of ACCELQ today to create business functionality-specific test cases and ensure every Coupa feature is rigorously tested for existing and upcoming problems.