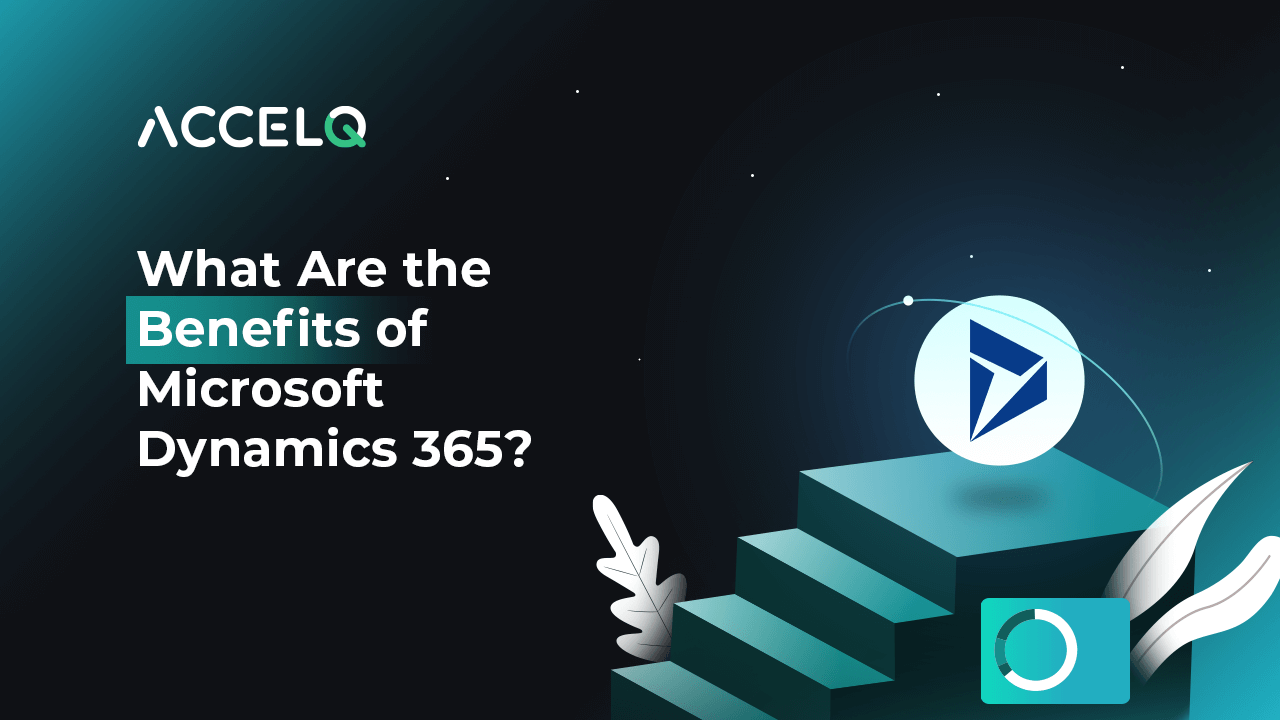 As businesses expand and processes get increasingly intricate, investing in a state-of-the-art enterprise system has become indispensable. A modern, cloud-based solution like Microsoft Dynamics CRM opens doors to a world of capabilities for organizations to adapt and innovate.
Ready to Get Started?
Let our team experts walk you through how ACCELQ can assist you in achieving a true continuous testing automation
By connecting data, processes, and teams with intelligent business applications, Microsoft Dynamics 365 connects the entire enterprise. As a result, it works to improve integration, visibility, and decision-making. This explains why more than 35,000 businesses use the solution.
To that end, this article looks at
The top 10 benefits of Microsoft Dynamics 365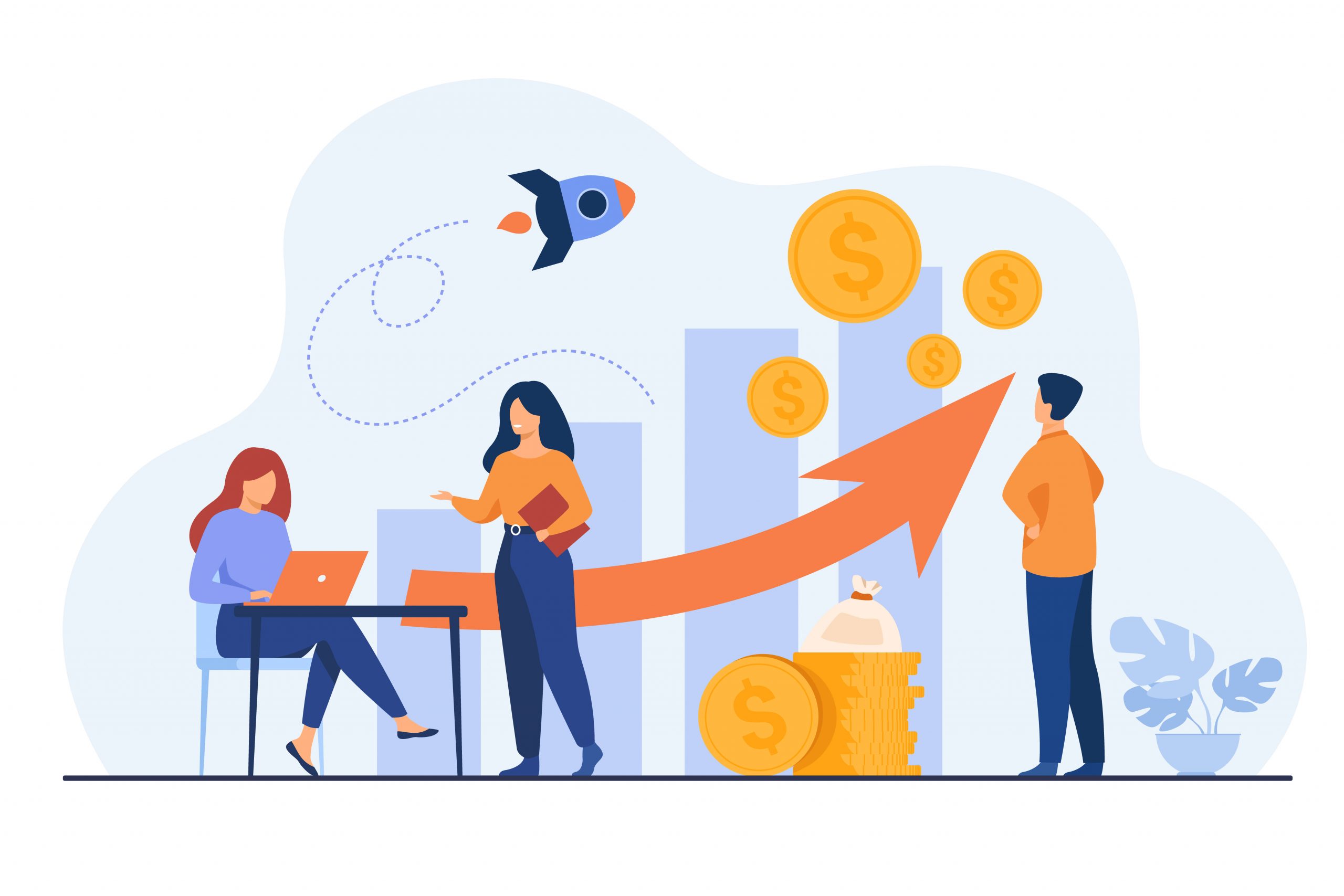 Let us explore what makes Microsoft Dynamics so popular amongst enterprises. With Microsoft Dynamics, companies can -
1.Maintain customer relationships
A platform like Microsoft Dynamics 365 empowers businesses to maintain relationships with existing and new customers. Capabilities that allow for efficient tracking of leads and deals help keep a strong sales pipeline while reaching out to customers and offering personalized campaigns and products at the right place, time, and channel.
2.Streamline administrative processes
Imagine losing crucial customer information or offering a valued customer the wrong deal! A lot can go wrong in any organization – unless every process is recorded and every interaction is saved.
To this end, Microsoft Dynamics CRM streamlines critical administrative processes across sales, marketing, and service divisions. In other words, it enables every team member to be aware of their responsibilities and pursue the right customers using the correct information.
3.Never miss out on an opportunity
In essence, Microsoft Dynamics 365 is a one-stop-shop for all things sales, for it offers a unified platform that automates critical day-to-day processes.
Whether you want to view past sales deals, access customer information, or edit campaign data, you can do it all using a single platform and never miss out on a sales opportunity or lose revenue because of inefficient processes.
4.Personalize interactions
Furthermore, Microsoft Dynamics 365 lets businesses personalize the buyer experience via embedded insights and tailored interactions. By having a clear view of customer needs, past concerns, and preferred channels for engagement, they can deliver customized journeys, thus improving customer satisfaction and retention and increasing their lifetime value.
5.Reduce operating costs
Being a cloud-based solution, Microsoft Dynamics CRM also helps in bringing down operating costs. Automated processes and workflows deliver better service engagement experiences and help guide business decisions in the right direction while reducing operating costs and fostering long-term innovation.
6.Capitalize on up-sell and cross-sell opportunities
Microsoft Dynamics CRM also allows for capitalizing on up-sell and cross-sell opportunities. Using contextual customer data and personalized dashboards, companies can better understand what customers have previously bought and what they are likely to need in the future, thus offering them related products and services.
7.Improve after-sales support
With Microsoft Dynamics 365, businesses can continue to support their customers long after the deal has been clinched. Leveraging the power of AI and machine learning algorithms, they can deliver guided and intelligent service and support on any channel and empower agents with the tools they need to ensure quick and accurate resolutions of issues.
8.Optimize resource utilization
Microsoft Dynamics CRM allows for the use of an advanced scheduling engine to improve skill-based assignments. Using real-time dashboards, businesses can measure resource utilization and make the most of their billable resources while empowering them to use the right tools to foster collaboration and improve engagement
9.Act on customer feedback
Microsoft Dynamics 365 allows companies to promptly act on customer feedback and improve their experiences with the agents. By constantly capturing customer reviews, opinions, and feedback via discussion forums and social listening, companies can change their processes and approaches and improve service accordingly.
10.Scale with ease
Being a cloud-based solution, Microsoft Dynamics 365 enables scaling resources up or down – depending on the business needs, team size, budget, and workload. Since the platform is offered via a per-per-use subscription model, businesses can add or remove capabilities as needed and cater to the specific needs of their customers while delivering value with every interaction.
The Manifold Capabilities of Microsoft Dynamics 365
Enterprise software like Microsoft Dynamics 365 enables mid-market companies to strengthen business relationships with customers and prospects.
Offering a vast collection of apps and capabilities, it allows organizations to automate various business processes, from sales to operations, improve customer relationships and win more business.
Combining modern CRM and ERP capabilities with Microsoft Dynamics 365, you can streamline how you communicate internally and with customers and drive better sales and satisfaction.
Microsoft Dynamics CRM is constantly updated with the latest technology innovations and advancements, so organizations can better meet the needs of their business and customers. To keep pace with Microsoft Dynamics 365 releases, you must monitor and manage your implementation effectively.
ACCELQ's cloud-based, codeless test automation for Microsoft Dynamics 365 helps organizations keep up with the latest release and version changes. From AI-based self-healing to seamless Dynamics object handling, ACCELQ's pre-configured test suites are easy-to-understand and implement, allowing teams to:
Leverage a visual, model-based approach for super-fast test development and maintenance.
Make the most of ACCELQ's AI-based object handling that is aligned to handle Dynamics nested iframes and objects.
Reuse assets that relate directly to the Dynamics 365 application flow.
Enjoy a comprehensive codeless and automated approach to validation logic along with self-healing object identification.
Enable in-sprint automation for continuous testing, coverage analysis, and traceability.
Carry out seamless risk or defect-based Dynamics 365 test planning and test suite tracking.
Integrate effortlessly with the CI pipeline and enable automated regression executions.
Related Posts