ACCELQ is ecstatic to announce our continued sponsorship for "Women in Tech Dreamin 2023." As a beacon in the tech industry, we are deeply committed to fostering diversity inclusion, and celebrating every Trailblazer who strives to make a difference.
Event Highlights:
Date: 14 October 2023
Location: Rajasthan International Center, Jaipur, India
WIT Dreamin' 2023 promises to be an unparalleled gathering of visionaries, innovators, and game-changers. The event stands as a testament to the power of community, mentorship, and the relentless spirit of those who dare to dream.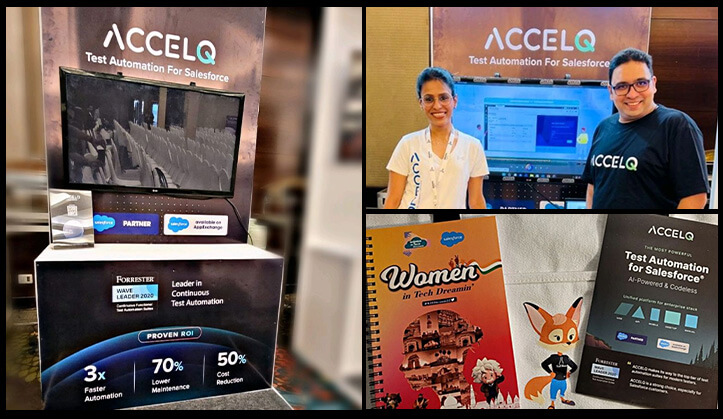 WIT Dreamin' 2023 is more than just an event; it is a movement. It's about shattering the limits and embracing the "How I Can" mindset. As women continue to thrive, innovate, and lead, ACCELQ proudly stands alongside them in their success journey.
Our booth at WIT Dreamin' 2023 will be a hub of innovation, showcasing our latest advancements in test automation for salesforce. Engage with our team, experience live demos, and discover how ACCELQ is revolutionizing the salesforce testing landscape.
Visit the ACCELQ booth, connect with our experts, and let's together shape the future of tech