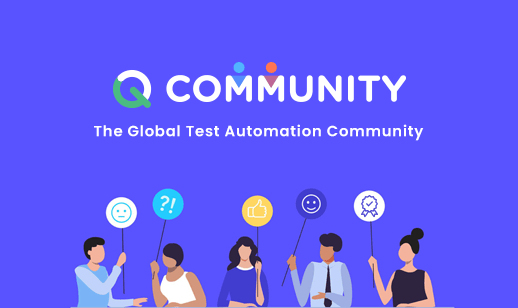 ACCELQ is delighted to announce the launch of Q-Community this summer. Q-Community aims to build and serve a community of Test Automation enthusiasts with a primary objective to find and nurture ways to transform test automation to be simpler, more reliable, and sustainable for the real world. It will help foster, guide, and upskill testers to stay relevant for the future of technological innovation.
"Our vision is to drive community initiatives to make Automation easily accessible and eliminate traditional skill-based silos. The launch of community comes at a great time as we are going through rapid expansion in our global customer footprint and continue technology leadership and innovation in Quality Engineering with ACCELQ 5.0 platform release," said Mahendra Alladi, CEO & Founder, ACCELQ.
ACCELQ recently onboarded Geosley Andrades as Director of Community Programs to drive the Q-Community initiative globally. The power of community and the sense of belonging it creates is what drives Geosley day-in, day-out. With over a decade of Software testing and automation experience, Geosley brings a mix of a practitioner and a great understanding of community to the table. Being passionate about continuous learning, he loves to help and connect with people to solve real-life testing challenges.
"We are thrilled to have Geosley join us on this exciting journey at ACCELQ. Geosley's background in Test Automation blended with his passion for social initiatives fits perfectly with ACCELQ's Community vision," says Guljeet Nagpal, Chief Product Officer, ACCELQ
Geosley added, "I am excited to join the ACCELQ family. Having worked with many test automation tools during my career, I believe ACCELQ brings the discipline, flexibility, and power of test automation into the No-code World. Looking forward to spreading the good news about Test Automation alongside a passionate and dynamic leadership team and taking ACCELQ to greater heights of success with Q-Community."