accelQ 2.1 has landed, and in the latest release, we are bringing even more fluidity to Action logic editor, a richer Help center and a new Activity Center. In addition to quite a few other functional enhancements, we are also bringing further stability and performance improvements. Here's an overview of the headline features in the latest update
Action Logic Editor – even more fluid and natural!
We understand that you spend a lot of time writing the right logic for your test. And while you do the heavy lifting, we thought of making the logic editor more fluid and easier to work with. We brought some enhancements to assist you in writing the logic in plain English, faster and thus enhance productivity.
We got rid of the Statement menu! Now, as you start typing your intent (as you would in a normal text editor) accelQ engine will suggest relevant statements and further assist with auto-completion. Click in the blank space in the editor and start typing.

Inserting loops and conditional statements
Inserting loops, conditionals, etc. becomes even more intuitive and can be done without moving your hands out from the keyboard;? just type "/" and accelQ will suggest you all statement types for your selection.
A new Contextual Menu
Statement level actions are moved to a contextual menu (with keyboard shortcuts), giving you more whitespace for the logic. To act on the statement in your logic, like "clone", "delete", "comment" etc… just right click on the statement for the context menu or type the simple keyboard shortcuts.
A brand-new Help Center
Learning a new tool and becoming an expert is a process. An efficient support and enablement at every step helps in getting there sooner. We understand your journey and have worked on our Help Center to make it more effective and efficient in assisting you whenever you need it.
Help icon positioned more prominently on the UI, so the help center is always at your fingertips.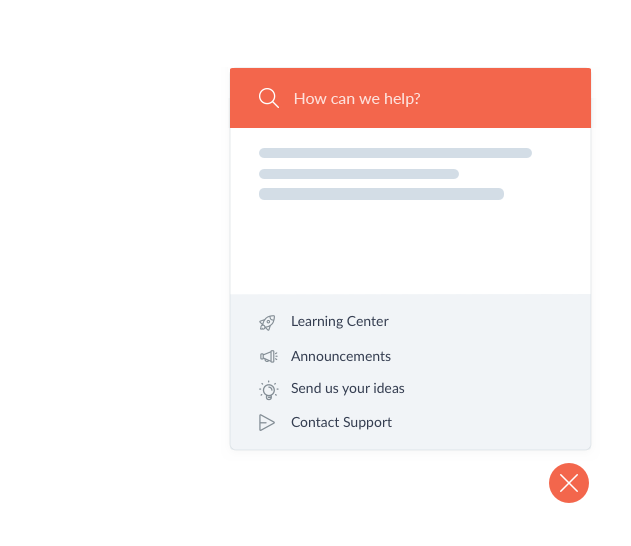 Learn through videos and concept slides
Get access to Getting-started videos and Concept slides through the Learning center that can be accessed from the Help Center. You get access to rich content in just a click; and we moved all the content to a central access point – no need to go to the training center as an external link any more.
We are all ears for new ideas and suggestions
We have been extremely fortunate to have a userbase like we have – who are as passionate as we are about this domain and who keep sending us suggestions, ideas and thoughts about the accelQ product. We have made sharing ideas and feedback even simpler with one-click access from the Help Center.
Keep yourself updated about the product
We would like to keep you informed about what is happening in our part of the world. Keep you updated about exciting new features and announcements. Announcements section will keep you up to date.
A new Activity Center
This has been one of our most requested features, so we know you'll be as excited as we are. accelQ now provides you a view into the activity log of every creation, modification or deletion of your test assets.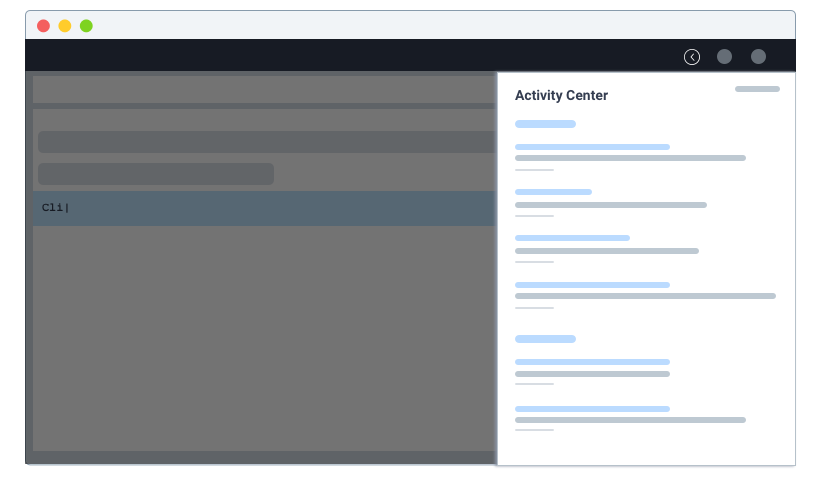 Get access to the complete historical trace for an asset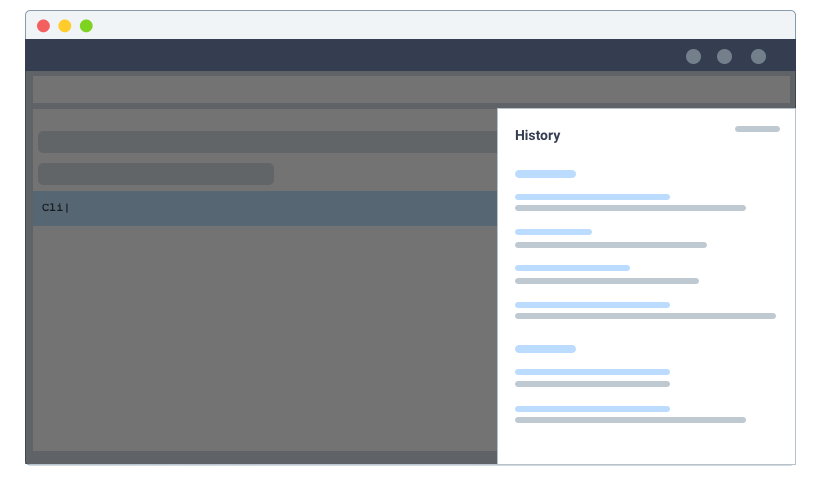 Other improvements and bug fixes
As usual, we've been listening to your fantastic feedback and suggestions and we've made a whole heap of other improvements and bug fixes since the last update. Here are some of the highlights:
upports Headless Testing Mode
Enhancement to Email Configuration and Report dispatch
TeamCity integration for CI/CD
Streamline user creation flow
Optimized mode for Screenshots in Test Results
Ability to edit test execution environment from Run modal
Test suites now support custom fields
Defect creation from the report now supports mandatory fields in Jira and TFS
Support for Browser stack latest version
Enhanced command search algorithm in logic editor
Alert indication for elements that are auto-generated and not yet reviewed by the user
Bugfix to avoid cyclical references in anchor element chaining
Ability to download User libraries
Other bugs and performance enhancements
accelQ is a cloud-based Continuous Testing Platform for Functional and API automation. accelQ's powerful platform is Business-driven focussed with a behavior-driven designer. accelQ helps in achieving 3 times faster Automation.