A 2021 PwC survey found that 25% of consumers wanted to open their bank accounts digitally but couldn't do so. Statistics and trends like these are testaments to the swiftly changing banking landscape. They elucidate how the technology adoption/transformation gap remains quite noticeable.
This gap has long been documented as detrimental to customer experience (CX), employee experience, profitability, and growth. This is precisely what nCino has been working to change. 
As banks embark on digital transformation, their adoption of the nCino Bank Operating Solution is accelerating. Undoubtedly, operational efficiency, CX, and cost savings are the primary motivators behind this technology adoption.
Let's go through the granularities of nCino's offerings and nCino test automation for secure cloud banking.
What is nCino - A Primer
The Salesforce-powered nCino Bank Operating System works to empower employees, customers, and executives alike by bringing together all business lines (CRM, BPM, BI, CMS) under a cloud solution. 
The result is a single banking system that provides data-driven insights into how all the business lines perform and what improves performance. In addition, it connects all aspects of the business with ERP and CRM applications. As a result, all data can be compiled into meaningful information for easy sharing across the organization.
Indeed, nCino provides opportunities for vertical and horizontal integration of departments. This ensures higher productivity, affinity, and engagement across the board. 
With such an integration, the otherwise sophisticated processes of underwriting loans, treasury management, credit risk management, transaction processing, and compliance are more easily streamlined. 
Moreover, the solution goes one step ahead by facilitating self-service portals that enable customers to engage promptly. Banks can turn these interactions into data points to better understand customers' behavior and purchasing patterns.
Naturally, such a cohesive solution bodes well for banks looking to increase customer loyalty and reduce churn.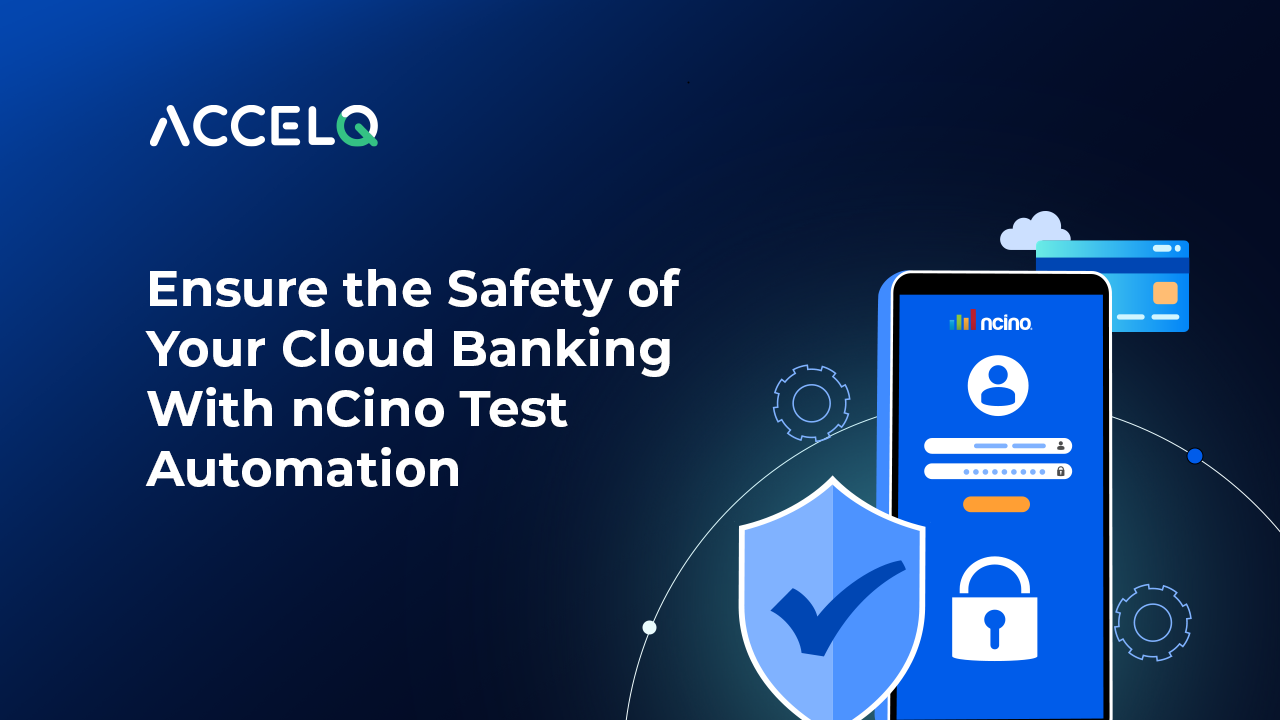 What is nCino Test Automation?
nCino, being a cloud solution, has to undergo rigorous testing to ensure that it performs seamlessly and reliably for enterprises. And it's in the testing of all systems where one can find the immediate difference between a functional and stable solution and one with a feeble value proposition.
Considering the dynamic nature of nCino and the platform it works on (Salesforce), it's only natural that both quantitative and qualitative testing is needed. Plus, with the consistent releases and upgrades, it's essential that testing is correct, efficient, and effective. 
Hence, organizations need automated tests that can complement DevOps and CI practices to ensure that the nCino release runs as intended and does not limit users from effectively utilizing the system.
Why is nCino Test Automation Important?
Cloud baking security is of the essence for any cloud-based banking solution. However, the applications accessed by employees and customers can often be vulnerable to various cyber threats. These can range from phishing scams to identity theft.
Of course, the implications of these cyber-attacks are significant and extend to personal, corporate, and government data. Consequently, it's paramount that banks take measures to ensure that the cloud banking environment is safe by test-driving the system regularly with automated tests.
Apart from this, some architectural nuances of nCino make it an ideal avenue for test automation. For instance, a solution as diverse and broad as nCino's operating system could pave the way for poor configuration or versioning.
And while the developers are effectively building and releasing newer versions of the solution, it remains the responsibility of the QAs to ensure that nCino's applications are working correctly and have not undergone any form of regression since their prior releases.
Revolutionizing Cloud Banking with nCino Test Automation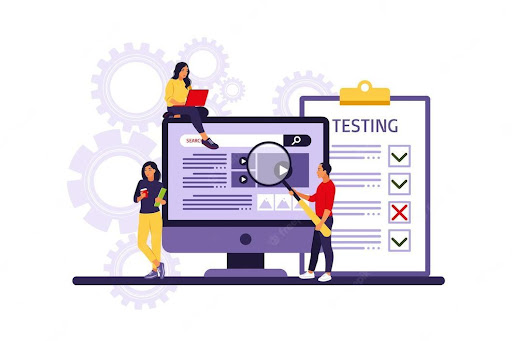 There are several benefits of a test automation strategy that gear towards cloud computing.
Realization of the Solution's Potential
The test automation strategy helps align nCino applications to the business requirements, enabling optimum utilization and easier access. By easing the testing process, test automation also helps close the gap between DevOps and CI processes, leading to better delivery of nCino applications and improved efficiency in nCino's development lifecycle.
Codeless Test Automation
Cloud banking is a highly-specialized industry, which means that banks need codeless test automation tools that can easily customize every nCino deployment feature. In other words, it makes sense for the QAs to use a codeless test automation tool that won't slow down their process.
Faster Delivery of nCino Applications
Transparent and actionable insights from test automation can help accelerate the release cycles. For instance, ACCELQ integrates as a plug-and-play solution for testing across nCino environments. This makes it easier for the QAs to predict how their testing scenarios will pan out across different environments. Also, ensure that test results are accurate.
Better Compatibility with New Releases
As new versions of nCino are released, QAs need to know how the new version will interact with existing test cases. Moreover how it impacts on their testing scenarios. By leveraging codeless test automation, the QAs can replicate and test the functionality of a new API with an older version of the nCino application and more easily pinpoint any anomalies.
Unbreakable Tests
The rigor and robustness of the test automation strategy determine the ability of nCino applications to deliver a seamless, consistent experience across all channels. This translates to the rigorous testing of the application's granularities, including the updates and upgrades.
Summing Up
The value of cloud banking is immense. But it only exists as long as the computing infrastructure has a place to live. So, investing in the infrastructure that facilitates nCino applications to run is a wise move. And investing in test automation is a surefire way to ensure that nCino always runs appropriately and securely. 
Find out how ACCELQ's AI-powered Codeless approach to nCino test automation can help banks reach maximum performance with minimum impact on their infrastructure.
This Might Also Interests You...