In this day and age, the banking industry invariably augments digital transformation efforts to stay competitive. The evolving customer expectations remain at the center of this, driving relentless innovation.
Technologies such as nCino come to the fore to assist this industry in:
Enhancing customer and employee expectations

Meeting growing customer demands and 

Staying ahead of the curve
To that end, here's what the article covers:
An Overview of nCino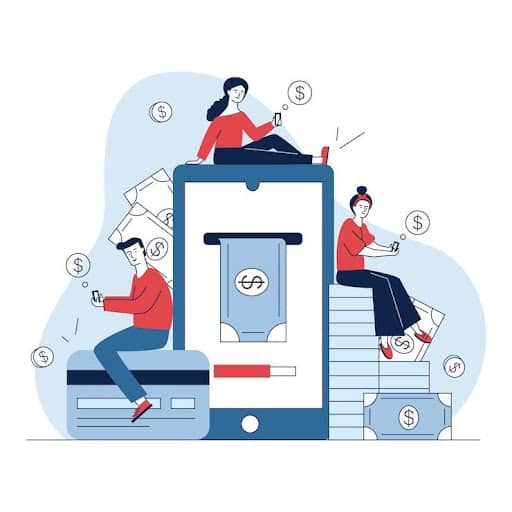 nCino is a cloud-based bank operating system built on the Salesforce platform. Despite being a third-party application, nCino integrates seamlessly with the organization's core system and combines well with other Salesforce tools, such as the Salesforce marketing cloud or service cloud.
nCino builds its application on top of Salesforce and automates the lending processes and beyond at financial institutions. With nCino, banks can host an extensive portfolio of applications and help the business manage different functions such as risk assessment, loan management, customer relations, compliance, etc., without complicating the application infrastructure.
While nCino helps banks leverage Salesforce's extensibility through its integrations, it demands an optimized test environment. nCino implementations and ongoing upgrades need exhaustive testing to maintain the Salesforce environment properly and take the guesswork out of the DevOps pipeline.
Why Does nCino Need Test Automation?
Hyper automation was one of the biggest trends in 2021 and continues to be so. Automation overhauls the testing process, accelerates it, increases the testing footprint, and allows the testers and QA to focus solely on tasks that require human judgment, such as exploratory testing.
Hyper automation employs technologies such as AI to achieve continuous test automation. When it comes to testing nCino, leveraging codeless, AI-powered test automation tools accelerate testing velocity. 
Manual testing of nCino takes up excessive time and effort. Since nCino integrates with the bank's core and transactional systems, its implantation, pursuant updates, and upgrades need thorough testing owing to the business impact.
nCino has a suite of commonly used integrations in financial services to extend the nCino platform. FIs or SI partners can also build integrations directly to the nCino system. 
FIs can control their integration experience and regulate the Salesforce and nCino APIs to streamline the process of building custom integrations.
Banks and FIs can leverage apps from the Salesforce AppExchange to further differentiate their product offerings. 
These aspects, along with the integration with core systems as well as third-party applications, make nCino test automation a critical contributor to success.
Key Challenges With nCino Testing
The dynamic elements of Salesforce become big stumbling blocks when not monitored. The same is the case with nCino. Like

Salesforce

, identifying UI elements in test automation for nCino can also become challenging as isolating components can be tough.

Updates and other nCino release changes demand extensive test automation to make sure these changes do not lead to disruptions. nCino also needs a test schedule that is compatible with its release timelines. Along with this, nCino release alignment with Salesforce release alignment emerges as crucial consideration and points to ensure smooth implementations and proper upgrades.  

While nCino architecture has built-in security features, security becomes a shared responsibility among the business and Salesforce. This is because data governance is critical in the banking and FI sector. Thoroughly testing configurations and applications developed for the platform are essential aspects of risk management, security, and compliance.

System updates from nCino or Salesforce can add to the testing complexity as these can impact user customizations. Adopting a heavy focus on driving maintenance thus becomes crucial, especially when employing code-based test automation frameworks. This is because any change means adding changes to the code as well. One of the most significant advantages offered by nCino is integration with third-party applications. Leveraging test automation becomes non-negotiable to evaluate integration robustness. Along with this, test automation becomes crucial since it is critical to ensure that developers don't port third-party defects during the conversion process.

The Need to Accelerate Test Automation
nCino allows banks to deliver the speed and digital experience that customers demand. It also provides the quality and transparency that bankers need. However, a manual testing process becomes counter-productive to the promise of speed and agility. As such, test automation becomes critical for nCino.
Banks and financial institutions using nCino have to look at augmenting their test automation efforts to achieve high quality at an accelerated speed. They can achieve this using a no-code test automation platform. 
However, it is vital to ensure that the test platform is comprehensive and can cater to the specific needs of nCino testing.
To accelerate nCino testing, a test automation platform should:
Deeply and strategically align with nCino and Salesforce core technology as well releases for smooth upgrades and implementations.

Capably manage the dynamic technology components and enable automation of the UI and API

Deliver fully-automated core business processes & objects for testing velocity and ease

Drive test automation maturity with in-sprint nCino test automation and align with the CI/CD pipeline

Enable testing across nCino environments and capably enable end-to-end test automation of business processes across technology stacks.

Enable cloud-based execution with cross-browser and OS for complete validations

Test distributed executions across a network of nodes, Sauce labs/ Browser Stacks
Why Use a Cloud-Based, AI-Powered Test Automation Platform?
A cloud-based, plug-and-play, AI-powered test automation platform allows banks and FIs to respond to the testing demands of nCino. No code test automation platforms use visual language to remove dependencies such as test setup, programming knowledge, testing experience, and maintenance. 
Advanced AI-driven automation optimized for Salesforce and nCino-specific technology enables organizations to test fast, test often with greater velocity.
Manage test assets better
An AI-enabled codeless test automation platform enforces modularity and reusability in the development of test assets. This makes test assets easier to manage. Along with this, a comprehensive test automation platform lows manual testers and business analysts to automate without any coding. This accelerates testing by making the process more democratic and reducing the testing teams' dependence. 
Improve test maintenance 
AI drives self-healing automation and reduces automation maintenance needs. It also provides algorithmic & automated test case generation with data models. In the case of nCino, the codeless test automation platform has to drive automatic test case generation with Salesforce and nCino data models. 
Enhance traceability and test readiness
In-built test management with requirements-based traceability and test readiness, ALM integrations for test executions and reporting, and extensive control with daily/hourly or weekly automated are some other features to accelerate testing velocity.
Simplify automation complexity
nCino is a comprehensive platform designed specifically to meet the needs of sensitive industries like banking, where changes are a constant. Accelerating test automation initiatives become crucial to stay ahead of the rapid changes and iterations in such a large-scale enterprise platform. 
A cloud-based, AI-powered test automation platform makes nCino test automation simpler and more manageable. It reduces testing complexity while allowing for testing complex and dynamic elements.
No-code test automation accelerates testing speed by opening the testing forum to manual testers and business users. It also allows testers to focus on qualitative work rather than invest in low-value work, such as updating tests for every run. 
Democratizing testing with no-code test automation accelerates testing velocity and helps organizations operate with agility and confidence. 
This Might Also Interests You...